Apr 18, 2019 Film & TV
Ten years after boasting a plush new makeover, Capitol Cinema closed its doors this week – but could a new buyer save the cinema yet?
There was a heartbreaking, dizzy energy in the air at the Capitol Cinema on Tuesday night. As I rushed in for the cinema's final screening, I asked the staff behind the counter if they'd be there to talk after the movie finished. "We'll be here as long as we can be," one staffer replied, and they all laughed, a kinetic, exaggerated laugh which threatened at any moment to turn to tears.
On Sunday, the New Zealand Herald reported Auckland's Capitol Cinema was closing. The cinema, standing proud on the Balmoral block of Dominion Rd, had its final showing on Tuesday night. The Herald report followed a cryptic post on Capitol's Facebook page: "10 year challenge. We started with a Kiwi film [The Topp Twins: Untouchable Girls] and we ended with a Kiwi film [Daffodils]. It's a fitting way to bookend the last 10 years." No official announcement. Just that post and an empty 'Coming Soon' webpage.
Via email, owner Richard Dalton indicated a new buyer could save the cinema yet, saying "we are quite close to finding another cinema operator." Despite repeated attempts, Dalton could not be reached further to clarify his comment.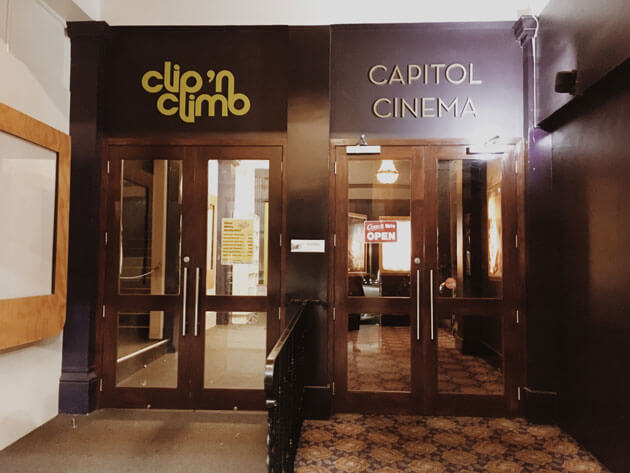 The final screening
Whether or not Capitol gets a chance at a new life, it doesn't change the fact cinema attendance has been low. It was a dreadful feeling to shuffle in a couple of minutes late for the final screening and still see plenty of seats to choose from. Poor turnouts are unfortunate for any arthouse cinema but had been especially detrimental for this single screen venue. Dalton told the Herald the cinema has never really made a profit, "but we've been happy to carry it because we love the building and felt proud of the fit out we'd undertaken". It remains to be seen whether any potential new buyer would be able to turn a profit.
Long after the movie ended and the lights came up for the very last time, nobody knew how to leave. People remained in their seats — not for any promise of an after credits scene, but to spend as long as possible in the cinema before they couldn't anymore. Strangers took pictures of each other in front of the theatre's screen, others stayed in those aubergine seats in a moment of private grief. One patron reminisced over the Bollywood film screenings the theatre used to host. Another piped up to share his story with whoever was listening, as if attending a wake. "I first came here in '62 or '63 when it was a whole theatre, with downstairs and everything, before Clip 'n' Climb." His favourite anecdote was shared with a grin and, I think, a wink. "They used to have the double seats too, for the couples".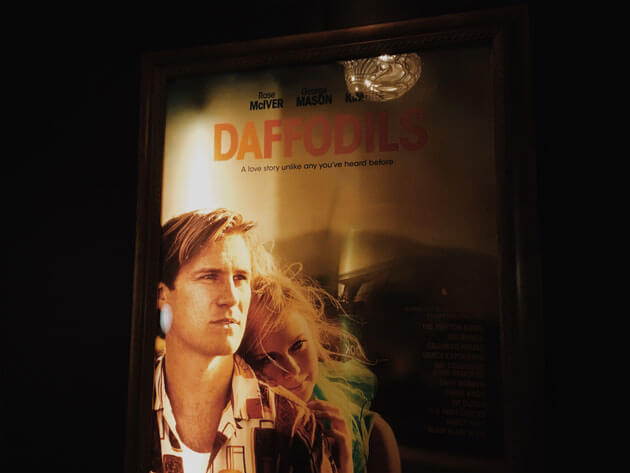 There are many technical benefits to seeing a film in the theatres rather than at home; the picture and sound quality, the absence of distraction, the transformation of a film into an event, a night out. But that's not what gets me. In her excellent essay for The Hairpin, Durga Chew-Bose wrote "Going to the movies is, I've often thought, the most public way to experience a secret. Or, the most secretive way to experience the public." No matter how many movies I see, there is still something so momentous, so relieving, about those lights going down. Having just this past weekend moved into a place eight minutes walk from the Capitol Cinema with such anticipation for all the screenings to come, I'm truly devastated. So much of what would have played here will never screen at bigger chains like Hoyts.
The closure is a classic tale in an increasingly gentrified Auckland. As one staff member plainly told it, "the landlord used to be this really nice guy, and then he sold the building, and the new guy has put the rent up." The staff say they were informed about the closure, and their job losses, two or three weeks ago via email.
Izzy, a Capitol staff member who has worked at the cinema for almost two years, said she'd miss her colleagues the most. "We're all really sad. We're so close, we're like a family. My first thought when we got the email [announcing the cinema would close] was that I'm not going to get to see them all the time. My aunt used to work here, my parents had their first date here. We're really sad. Don't take your favourite places for granted."
The local community made up the majority of the cinema's visitors, and staff member Bala Murali Shingade said since the closure was announced members of the wider public have got in touch, lamenting "oh, but we love this place". To those people he asks, with resignation rather than hostility, "but when was the last time you came?"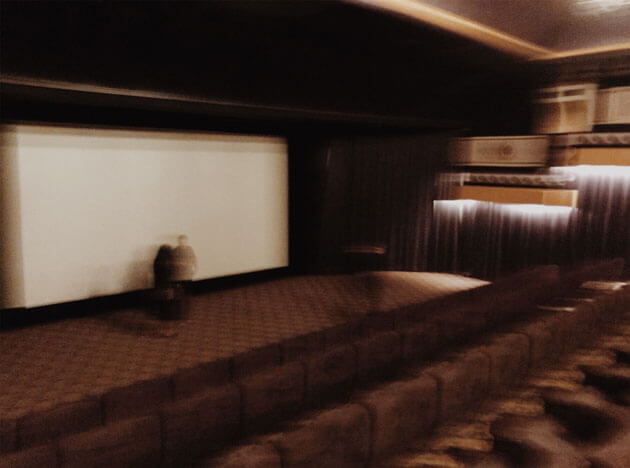 The History of Capitol Cinema
In 2012, Concrete Playground named the Capitol Auckland's second-best boutique cinema, only just losing the top spot to it's sister cinema the Lido in Epsom. However Concrete Playground wrote that "if this was purely a style contest Capitol Cinema would win hands down". It's true. Indoors, the neo-Greek style cinema was by far one of Auckland's most glamorous venues with its purple and gold colour scheme, those faux velvet booths, that floreted carpet. In this city, preservation of the stylish feels vital.
But the cinema's riches were not simply aesthetic — the suburban venue was a patron saint for arthouse cinema. First built in 1923, the theatre closed after a fire in 1978, but reopened in 1986 as Charley Gray's, where it played Friday night classics like The Rocky Horror Picture Show and hosted Auckland Film Society screenings before they relocated to Academy Cinemas in the CBD. Auckland Film Society Chair Andrew Lockett says Charlie Gray "created an atmosphere of real enthusiasm for film culture in which the society felt right at home. You'd climb the steps to the theatre and enter a shabby, slightly eccentric environment where real film lovers could tell at once they were understood and appreciated." This is the true loss of the Capitol's closure, this feeling of community, understanding, and appreciation.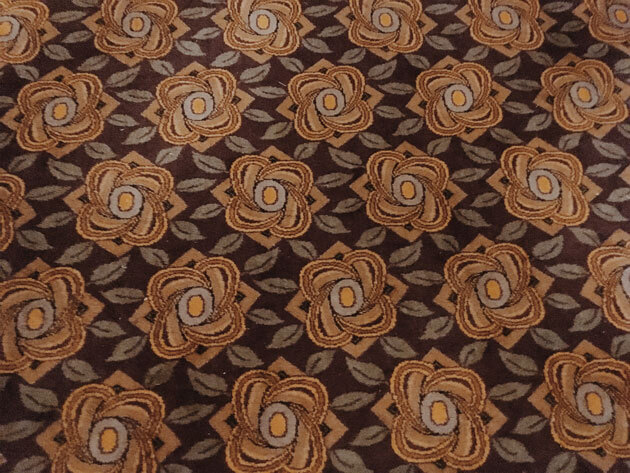 Filmmaker and programmer Ant Timpson took over Charley Gray's management for a few years before the cinema closed down again in the 90s. That time around it was due to the economic pressure of running a single screen cinema competing with multiplexes – similar to today if you replace 'multiplexes' with 'at-home streaming services'. When it reopened a short time later as Capitol Cinema the venue ceded the lower level of the venue to indoor rock climbing franchise Clip'n'Climb. It was this iteration of the building which hosted Ant Timpson's very first Incredibly Strange Film Festival in 1994, now a staple within the annual New Zealand International Film Festival programme.
Tough times for independent film
The loss of the Capitol Cinema comes just months after the closure of video store and independent film library Videon, located a few blocks up from the Capitol on Dominion Rd. Videon opened in 1974, but 35 years later the rise of streaming services meant customers were less likely to make the trek to their local video store, even if that meant transferring the recommendations from video store clerks to the Netflix algorithm. These two closures occurring within months of each other is a gut punch for Auckland cinephiles.
In its weekly newsletter, the recently reopened Hollywood Cinema in Avondale shared its condolences. "This week we're raising a glass to the Capitol with the somber news of its closing. Independent exhibition is a tough biz and any reduction in our numbers is a tragedy for true cinema fans like all of us. Our thoughts are with the management, staff and the building herself."
Hollywood Cinema owner Matt Timpson says it's more or less impossible to survive with only a single screen.
"Hollywood Avondale was looking like it might join this graveyard of single screen cinemas across Auckland and its purchase was based on making sure it wasn't to be. The key to its survival so far has been repurposing to allow musical acts and live performance alongside the movies."
A group of people experiencing a film together is "unlike anything else," he says. "It's magical, streaming can't compete. People seem to like the Hollywood, and If we make people happy, it's truly all that matters. Everyone in the business of show feels this way."
When I asked to take a picture of the Capitol staff working on closing night to accompany this piece, one staff member, empty glasses in hand, said: "But I'm not finished cleaning the theatre." "It's okay," another staff member said. "We've got eternity."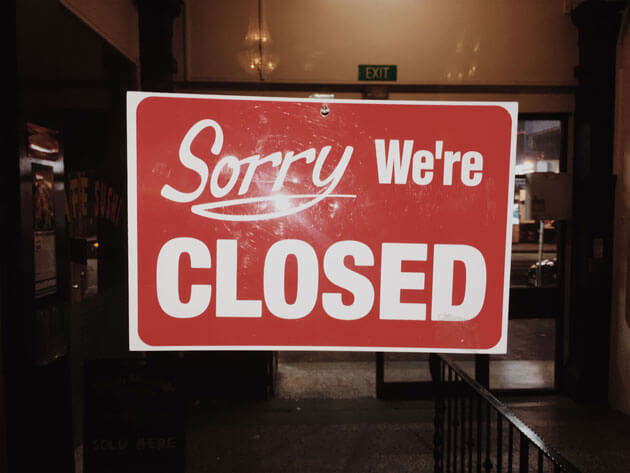 Photography: Amanda Jane Robinson