May 1, 2019 What's On
Metro brings you a round up of the best of what Auckland has to offer for the coming week in our city's diverse and exciting food scene.
Orakei Bay Village Night Market All your favourite food trucks are rolling up – Peach's Hot Chicken, The Rolling Pin, Hapunan and others – for a night of street food and live music.
Thursday 2 May | Orakei Bay Village
Urban Wine Walk 35+ complimentary tastings (what!), and entry into all the participating venues, this is a "self-guided cellar door experience" for you serious and casual winos. The event is currently sold out but organisers are running a waitlist, $65pp.
Saturday 4 May | Ponsonby & Grey Lynn
Forest Pop-Ups Forest pops up semi-permanently (from 2 May – 20 June) at The Midnight Baker, serving up a six-course tasting menu every Thursday. The menu takes advantage of our local organic ingredients and wild edibles, showcasing plants and how absolutely delicious they can taste – honestly. Book via DM @forestpopups or at ?whatisforest.com.
Organic Week Aotearoa A whole line-up of food-related events is on offer for Organic Week Aotearoa, an annual celebration of our organic producers and community. Get on a bike and experience our community gardens with For The Love of Bees on Tour de Farms, with stops at organic bakeries and grocers along the way. The ride finishes at Kelmarna Gardens, where there's a "last hurrah" celebration with Wise Boys Burgers, Serious Food Co's popcorn and a jackfruit cooking workshop with Organic Knowledge.
Saturday 4 May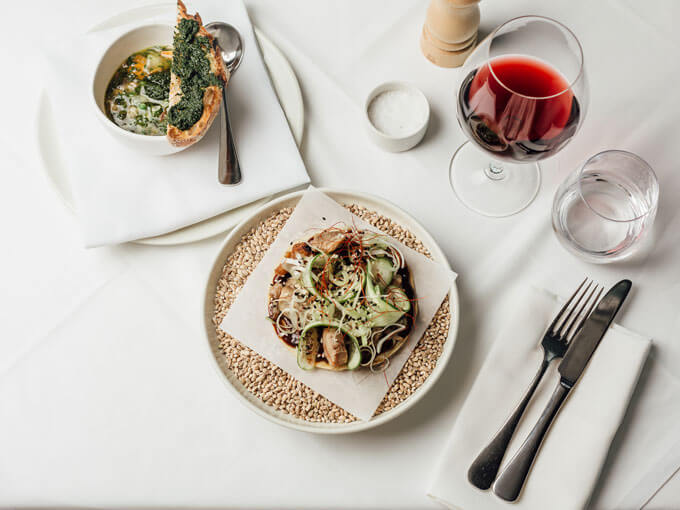 Euro's new duck menu Welcome to autumn, happy duck hunting season. To celebrate, Euro is showcasing the "delights of duck" with an all-duck lunch deal menu including duck tostada with housemade hoisin sauce; Duck-neck minestrone, toasted sourdough and pumpkin seed pistou; and hand-cut Duck pappardelle with duck sausage, chilli and pecorino. The set menu is available throughout May and is a great way to take out your frustration on ducks for being the only ones enjoying the cold and wet weather.
Cultured nut cheese making Vegan cheese is a point of contention. Being that it is vegan, it is not made from animal milk and in the eyes of non-fans, is not cheese. But for vegans, lactose free cheese fans and increasingly, those who are wary of the environmental impact of animal products, vegan cheeses made from nuts are the best things since sliced cheese. At this Kaiaroha vegan cafe and deli event, you'll learn how to make vegan cheese – both cultured and uncultured. The event ends in a vegan cheese and non-alcoholic beverage tasting, so you can count yourself as cultured too.
Thursday May 2
Swiss Market Day – 10th Anniversary For everyone who is always complaining that Auckland never has any good yodelling gigs, your time has come. The 10th anniversary of Auckland's Swiss Market's opening is being celebrated with Swiss cheese, Swiss chocolate, traditional gingerbreads and pastries. As well as the yodelling, the event promises Auckland Guggenmusik, Alphorn playing, Bernese mountain dogs and St. Bernards – the acknowledgement of dogs as an attraction is appreciated, merci vielmal.
Saturday 4 May
6 Rockridge Ave, Penrose

New openings:
Food truck Captain Crepes has found a permanent home in Victoria Park Market to sell their sweet French crepes and savoury galettes. @captaincrepes
Kai Eatery – famous for their Taiwanese fried chicken – have opened in Smales Farm. @kai_eatery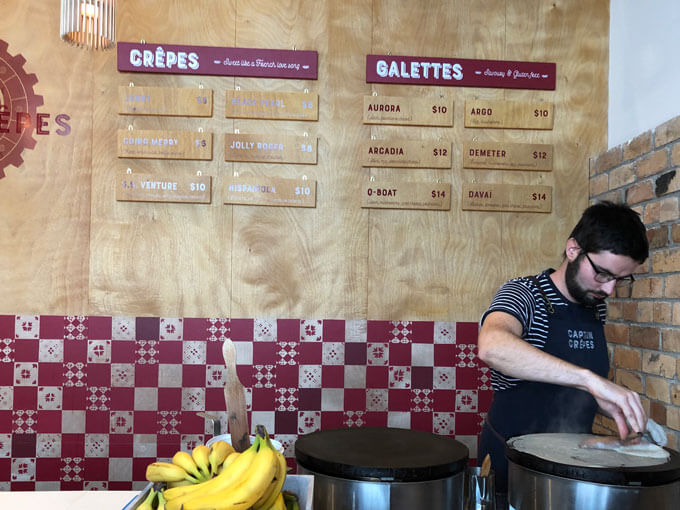 Follow Metro on Twitter, Facebook, Instagram and sign up to our weekly email?