Apr 30, 2019 What's On
It's Metro's biggest issue of the year! The May/June issue is chokka with Metro Peugeot Restaurant of the Year coverage, as well as a look at what happened with Auckland's Pride Parade, an interview with up and coming comedian James Mustapic and more.
Each copy of the issue also comes with a booklet featuring information on all of our Restaurant of the Year winners.
On newsstands from Tuesday 30 April.
In the issue:
Prize-giving: The ?Metro Peugeot Restaurant of the Year Awards 2019 deliver some surprise winners. Plus our guest judge's view and a new list of our favourites from the rest of New Zealand.
Up in flames: Pasture , our Supreme Winner, combines meticulous technique, deceptive simplicity and soaring ambition.
Carrots and stick: More of us want to eat less meat, or none at all, so please don't limit us to side dishes.
Dinner by numbers: What goes into a single evening of cooking at our Best Neighbourhood Restaurant, Cazador ?
Funny business: Han chef Min Baek's food isn't meant to be traditional, but criticism from his fellow Koreans still cuts deep.
Pride before the fall: Last year, Auckland's LGBTQI+ community was split in two by the decision to ban police uniforms from the Pride Parade, which was subsequently cancelled. What do these events have to tell us about pride, solidarity, and the city's queer politics in 2019?
Mr Popular: Comedian James Mustapic.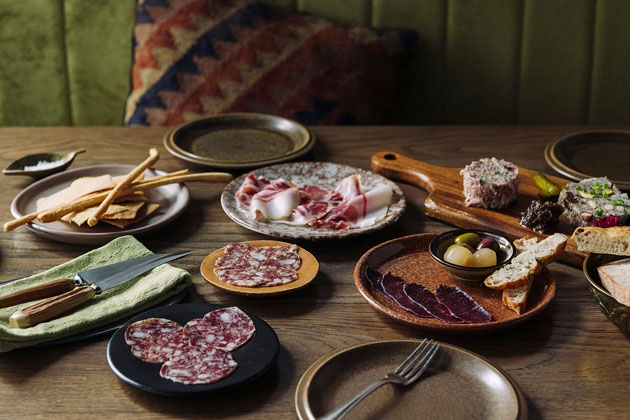 Shamima writes: Shamima Lone on wearing a headscarf.
The view from Shortland St: Moves to ban so-called "hate speech" risk creating the same debacle for Jacinda Ardern as the Electoral Finance Bill did for Helen Clark.
An artistic abundance: Peru's celebrated Central Restaurante serves up indigenous ingredients in intrepid dishes.
Chicken run: Simon Farrell-Green cooks Josh Emett's coq au vin.
My life in clothes: The true colours of food writer Peta Mathias.
Books: Reviews of Frances Hodgkins: European Journeys and Jobs, Robots & Us and an interview with novelist Alexander Chee.
Art city: An exhibition at the refurbished Gus Fisher Gallery borrows a supermarket slogan from the past to look at where technology and 'surveillance capitalism' are taking us.
Film and TV: Reviews of Benedikt Erlingsson's Woman at War and small-screen restaurant drama Sweetbitter.
And more!
Subscribe to a year's worth of Metro magazines (only $49 for six issues!) and you'll be rewarded with a $50 Farro voucher. That's a whole dollar's worth of profit!