May 31, 2019 What's On
A weekly round-up of what's on in Auckland so you can plan your weekend and the week ahead.
Meera Writer Alex Blackwood writes, "There's certainly no shortage of diversity in this modernisation of a 16th century Indian story… it is the emphasis that Bajaj [the play's creator] has placed on love and feminism which brings a modern relatability and warm to the story." To read more of Metro's preview, click here.
31 May-2 June | ASB Waterfront Theatre
Wine Cellar 15th Anniversary Here's the line-up: Tibor, Queen Neptune, Skyscraper Stan, Tiny Ruins, ie Crazy, Delaney Davidson, Na Noise, Storehouse, Superstarz, AC Freezy, DJ Peach Milk and DJ Leo CW. $30pp. You're welcome. I just saved you from squinting your eyes at the nearly unreadable promo pic they released… Aesthetic. But at what cost?
1 June | The Wine Cellar & Whammy Bar
This is Where I Live Homelessness is a growing problem both internationally and in New Zealand. Too many of us assume rough sleepers have little to offer – this exhibition of works by international artists affected by homelessness challenges that assumption. All pieces are for sale – and the artists keep 100 per cent of the profits.
On until June 14| Merge Cafe, K' Rd
Chromacon 2019 This is a grassroots, not-for-profit event featuring the artwork and creative projects of independent artists of different media, styles and genres. Come along to get the chance to purchase self-published work or one-off originals direct from the source, celebrate the coming together of creativity and community, or make connections with artists and attendees. It's completely free to attend. Support local artists!
1-2 June | Aotea Centre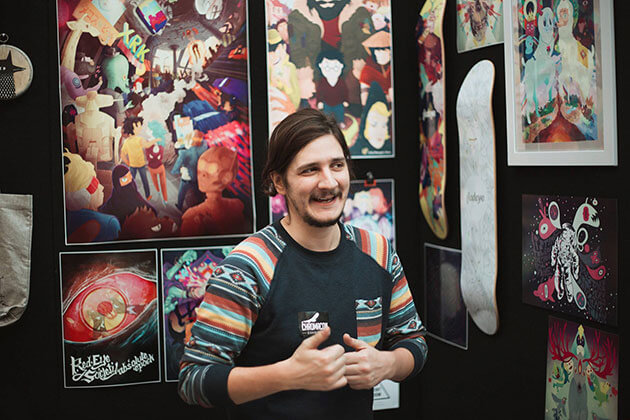 Do Not Disturb ft. Church & AP Local Auckland rap duo Church & AP – also known as Albert Purcell and Elijah Manu – are sliding in for a quick set this Queen's Birthday weekend as part of new music experience Do Not Disturb, fitting it in before jetting off to play in the UK. Also on the line-up are Soraya LaPread, Ethan James, Mac Major and Katana. Speaking to Metro in our March/April issue, Manu says, "We're focused on building our own community of people that we can go to consistently, that are our constant collaborators." Read more here.
2 June | Sweat Shop Brew Kitchen
READ MORE: Your week in food: events around Auckland, plus what Metro ate this week
Fresh Off the Page – What Have You Become? What a delight Proudly Asian Theatre's regular "Fresh Off the Page" events are – live readings of new and original plays from diverse playwrights speaking from different places of what it means to be Asian. This month, Bala Murali Shingade's family dramedy "What Have You Become?" covers the surprise arrival of their grandparents and shakes up a dysfunctional Indian New Zealand family. Chaos ensues.
5 June | Basement Theatre
The Pacific Dance Festival "The Pacific Dance Festival (PDF) is an important event in Auckland's cultural calendar this year – more so than usual. Pasifika Festival and the last day of Polyfest were cancelled in March following potential safety concerns in the wake of the Christchurch mosque shootings, meaning the festival is the city's only big Pacific festival in 2019." Read more on Metro's talk with Dance Festival director Iosefa Enari and find out more on the shows and workshops running this festival, including contemporary work Leeches, which follows performers' interpretations of the modern experience of being Kiwi and Pasifika.
5-23 June | Various locations
St Kevin's Market Thursday Night Rummage through racks of clothes and tables of local crafts to grab a bargain at St Kevin's Arcade, then wander into Gemmayze Street for a Lebanese feast (last orders at 9.30). Late-night markets are back, baby, kicking off 6 June and running once a month through winter. While you're there, check our Fresh Produce – Straight From The Studio art exhibition, opening on the same night.
6 June | St Kevin's Arcade
Auckland Wine Week Here's one to keep in your diary: Auckland Wine Week is launching on 13 June and running till the 23, including tours through various wineries, tastings, festivals and yummy food matches. Metro is hosting three events around the region, including the Wineries Out West Special Cellar Door Day event, where you'll get the opportunity to taste some delicious wines from Babich Wines, Coopers Creek and The Hunting Lodge, among others. There's also the Waiheke Wine Day Out, with food and wine pairings as well as a lesson in sustainable viticulture and the history of the Waiheke winegrowing region.
13-23 June | Various locations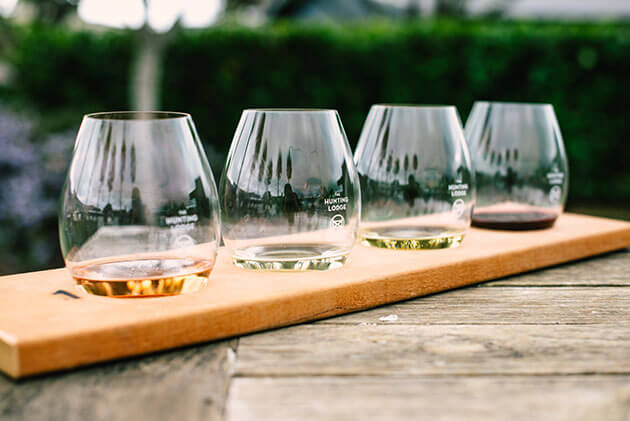 SOLD OUT: You really gotta be quick around here. Sharon Van Etten, Maggie Rogers and You Should Be Dancing are all sold out. Good luck getting a last-minute ticket, but watch out for fake accounts on the Facebook event pages; they are rife.
Follow Metro on Twitter, Facebook, Instagram and sign up to the weekly email