May 31, 2019 Drinks
Auckland Wine Week is running from June 13 – 23. Metro is excited to announce we're hosting three great events in three stunning parts of the region.
What to do in the depths of winter, when the sun hasn't been seen for days and it's rained so much the autumn leaves on Franklin Rd have turned into one enormous health and safety hazard? Why not escape the suburbs for a day of wine tasting at some of Auckland's most interesting wineries.
Auckland Wine Week kicks off on June 13, with a whole host of events focusing on all things grape-related. Metro is the proud sponsor of three exciting events taking place on the fringes of the city: one in Matakana, one out west and one on Waiheke Island. Book online to secure a spot for a guaranteed great day out.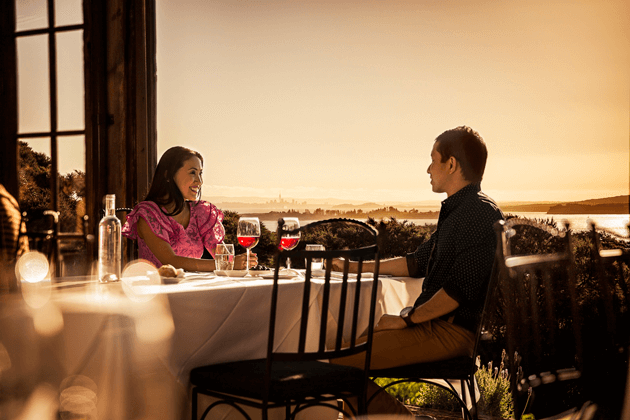 Wineries Out West presented by Metro – Special Cellar Door Day
The wineries of West Auckland are pulling out their rare, unique or just plain fun tasting experiences, exclusively for ticket holders. Six vineyards around Kumeu, Waimauku and the Henderson Valley will be opening their doors from 11am to 5pm on Sunday June 23 to offer a range of special tastings – Babich Wines and Westbrook Winery pair theirs with artisanal cheeses.
Pick someone to drive you and your friends (there are discounted sober driver ticket prices which includes soft drinks), or if all of you want to wet your whistle, purchase an optional transport add-on with your ticket to be picked up at the Downtown Ferry Terminal at Auckland's CBD and taken around by bus for the day.
See here for more information and ticket prices?.
Matakana Magic presented by Metro
This small but mighty wine-growing region is a favourite amongst Aucklanders for a weekend getaway. Gear up for a day of wining and dining on Saturday June 22 at the Vintry wine centre and lounge bar, where you'll enjoy wine tastings from eight different local vineyards, each paired perfectly with courses including line-caught local fish and saffron sauce, prosciutto with fig compote, char-grilled lamb and harissa yoghurt and berry crème brûlée.
Transport is optional – you can self-drive, or purchase a transport add-on which includes a visit to the charming Matakana farmer's market in the morning. With transport this is a full day event leaving at 10am from the CBD, or an afternoon event for those attending tastings at the Vintry only.
See here for more information and ticket prices.
For more great videos, check out our Youtube Channel.
Waiheke Wine Day Out presented by Metro
Catch the ferry across the gulf to Waiheke Island on Saturday June 16 for a tiki-tour of seven vineyards, showcasing the best of the region at three beautiful venues. Food and wine pairings from Waiheke vineyards will be enjoyed at Tantalus Estate , Batch Winery and Wild Estate vineyards.
This tour is informational, with guests exploring a state of the art gravity fed winery, learning about sustainable viticulture and the history of the Waiheke winegrowing region. Don't worry though – the day will be slow-paced and relaxing, with plenty of time for hands-on learning (aka drinking wine, yum).
Ferry transport is included in the ticket price, though 'no-ferry' tickets can also be purchased.