May 8, 2019 What's On
METRO X GALLIANO: Metro and Galliano are proud to announce the introduction of Auckland's newest dining promotion, pairing exclusive menu offerings from our city's top restaurants with inventive cocktails featuring Italian liqueur Galliano.
The Galliano recipe is a closely guarded secret. The original botanical L'Autentico is an artisanal blend of exotic herbs and plants, distilled into something golden and powerfully aromatic. Since then, Galliano have expanded to several other versions: vanilla (smooth), amaretto (indulgent) and ristretto (strong).
Dine at a participating eatery and enjoy specially curated plates of food matched with two delicious Galliano drinks for $50. A perfect weekday date-night treat for two, this promotion runs for just one month from May 6 to June 6, so get in while you can.
1947 eatery | Augustus | Big Tikka | Cotto | Gerome | Madame George | Three Seven Two
---
1947 eatery
The fun starts with 1947's moody, industrial fit-out – all drop lights, steel and reclaimed timber – and continues with their take on slow simmering curries, tandoori-oven meats and bites of spiced street food. They take their drinks very seriously, too, which we are more than happy to take advantage of.
On offer
– Paneer maska (cottage cheese cutlets layered with spiced cream cheese and green chutney)
– Bhel Puri (tangy puffed rice tosses with chopped onions, tomato, potato and tamarind chutney)
1x Restricted Negroni with gin, Campari, Galliano Ristretto, Sweet Vermouth, Mole bitters
1x Galliano sour with Galliano Amaretto, lemon, sugar, egg white and aromatic bitters
Read our Top 50 review of 1947 eatery here.
---
Augustus
Full of character and heart, Augustus is situated in a heritage-listed former post-office building with a very pretty outdoor courtyard, luxurious indoor greenery and airy high ceilings. The service is attentive and personal – one front-of-house staff member, Calum McKenzie, was nominated for 2019's Restaurant Personality of the Year – and the food even better.
On offer
– Goats cheese croquettes
– House-baked focaccia and whipped sunflower seeds
– Marinated olives
1x Red Liquorish with Galliano Black Sambuca, Black Robin Gin, raspberry mousse, lemon juice
1x Vanilla-Kiwi-Amaretto Sour with Gallaino Amaretto, Black Robin Gin, vanilla-kiwi syrup, egg white, lmine houce
Read our Top 50 Review of Augustus here.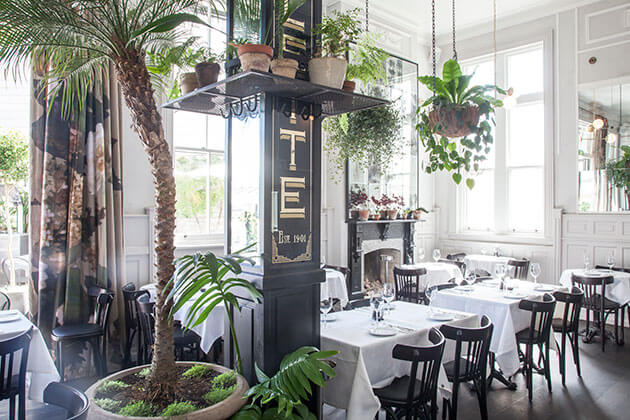 ---
Big Tikka
Distinctly Indian flavours with touches of global techniques and influences, Big Tikka offers a modern approach to nostalgic dishes. The warm, colour-accented interior by Izzard harks back to its Indian roots, bringing something truly special to the neighbourhood.
On offer
– Mixed veg poppadam tacos
– Tandoori chicken wrap
– Chatpati roasted lamb
2x 'Trouble-Shooter' cocktails with elderflower, mint, fresh ginger and cranberry and lime juice
---
Cotto
Cotto burst onto the scene with bombshell aplomb, captivating Auckland diners with their sheets of handmade pasta and comforting sauces, as well as those goat-cheese dumplings, a worthy finalist for Best Dish in 2019. The music here is loud, the service swift, and being amongst it all really makes you feel a part of something great.
Note: Cotto's Gastronomy with Galliano menu will only be available from Monday-Saturday, 5pm-6.15pm and Friday lunch, 12pm-3pm.
On offer
– 4x spinach and goats cheese dumplings with sage
1x Galliano Ristretto Martini
1x Galliano Amaretto Sour
Read our Top 50 review of Cotto here.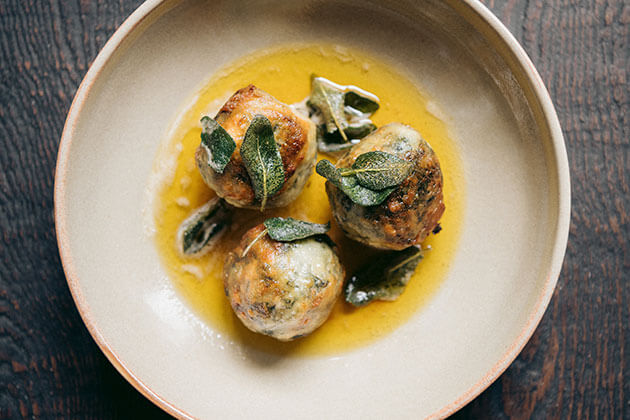 ---
Gerome
A Top 50 under $50 restaurant in 2018, Gerome ticks all the right boxes: slate-teal velvet booths, unbelievably soft buttermilk pita bread, glistening wood-fired meats and moreish Greek-inspired dishes. Shared tapas ensure everyone is able to feast.
On offer
– Kefalograviera, peppered figs, northland honey
– Pork & lamb manti, hung yoghurt, fermented chili, sherry vinegar
– Lamb sheftalias, tyrokafteri
1x Galliano Old-Fashioned
1x Greek Galliano Shooter
---
Madame George
We love the buzz here at one of our favourite restaurants on the K'Rd strip, whether we're bundled up in the noisy retro-chic dining room or crowding around at tables spilling out onto the pavement. Chef Patrick Schmitt is imaginative in the kitchen, constantly changing up the menu to reflect his innovation.
On offer
– MG mussels
– Karate chicken
– Chocolate + plum
2x 'To Gailliano with Love' cocktails.
Read our Top 50 Review of Madame George here.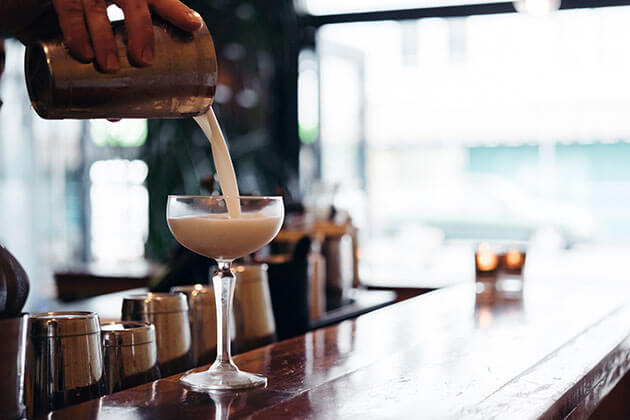 ---
Three Seven Two
A big winner on our recent Metro Peugeot Restaurant of the Year 2019 awards night – taking home both Best New Restaurant and Best Destination Restaurant – Waiheke's Three Seven Two is right across the road from Onetangi beach and oozes an ambience of cheerful calm, with its terracotta tiles and blonde wood chairs. And you really can't beat that view.
On offer
– Opera cake, chocolate, hazelnut, orange, coffee ice-cream
– Crème caramel, quince, brandy snap, gingerbread spices
1x Ristretto Galliano cocktail
1x Amaro Galliano cocktail
Read our Top 50 review of Three Seven Two here.