Jun 3, 2016 Art
Seven young artists open their studio doors in a photo essay published exclusively by Metro.
Photos by Ophelia King.

Tasha Jenkins with her graduating work at ELAM.
"My practice examines femininity, the internet, commodity culture, abjection and materiality through work that fluctuates between sculpture, painting, drawing and installation. The concept of the 'teen girl' and the division between materiality and immateriality (such as the real and the virtual) are explored through work that places an emphasis on colour, texture and form."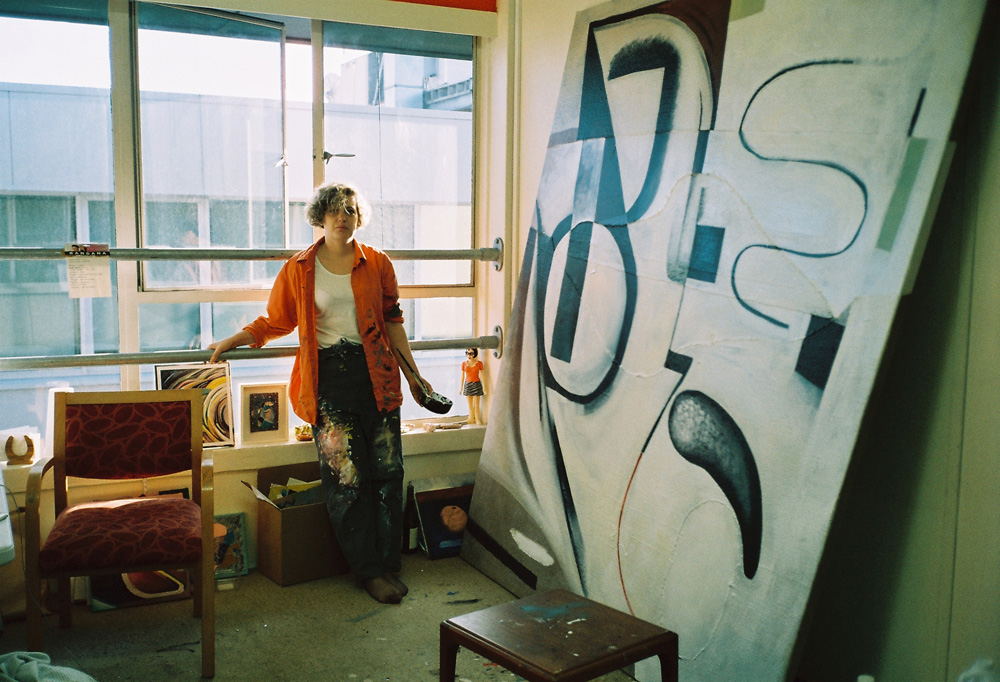 Imogen Taylor in her Grey Lynn studio.
"I mainly paint with acrylic on hessian, although I'm working on some more functional objects at the moment. I'm interested in balancing modes of abstraction with representational things like the body, landscapes and still life, while at the same time blatantly borrowing tropes from art movements like Cubism, Orphism and Regionalism."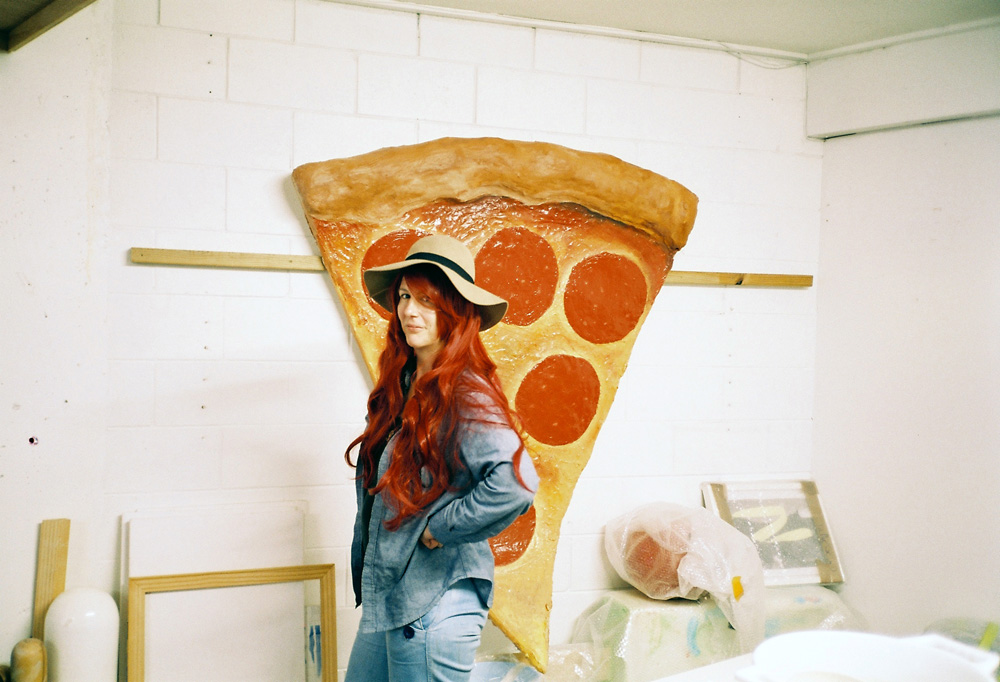 Cushla Donaldson in her Newton studio.
"At the moment I am working on a big project involving performance and film while still making my objects, drawings and paintings. My studio is a busy place. I put a lot of thought and time into the research and conception of my work. The production and finishes of the final work are of great importance, too. I have been called a conceptual artist but I'm not sure what artwork isn't by definition, so I don't identify with that. I sometimes feel I am part of an emerging global group of women creatives who are like a generation of witches come to save the world from the 'Lastman'."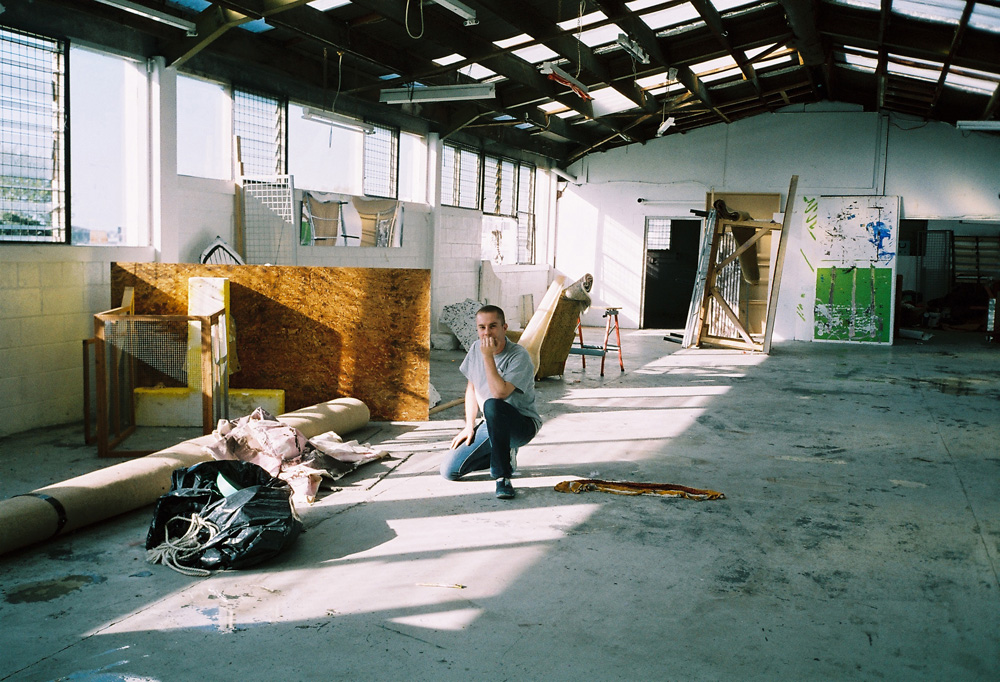 Alex Laurie in his CBD studio
"My practice engages with the treatment of materials as an exploratory process — my art projects are often confronted with horrible technical difficulties. A big room to spread out into is an understated luxury."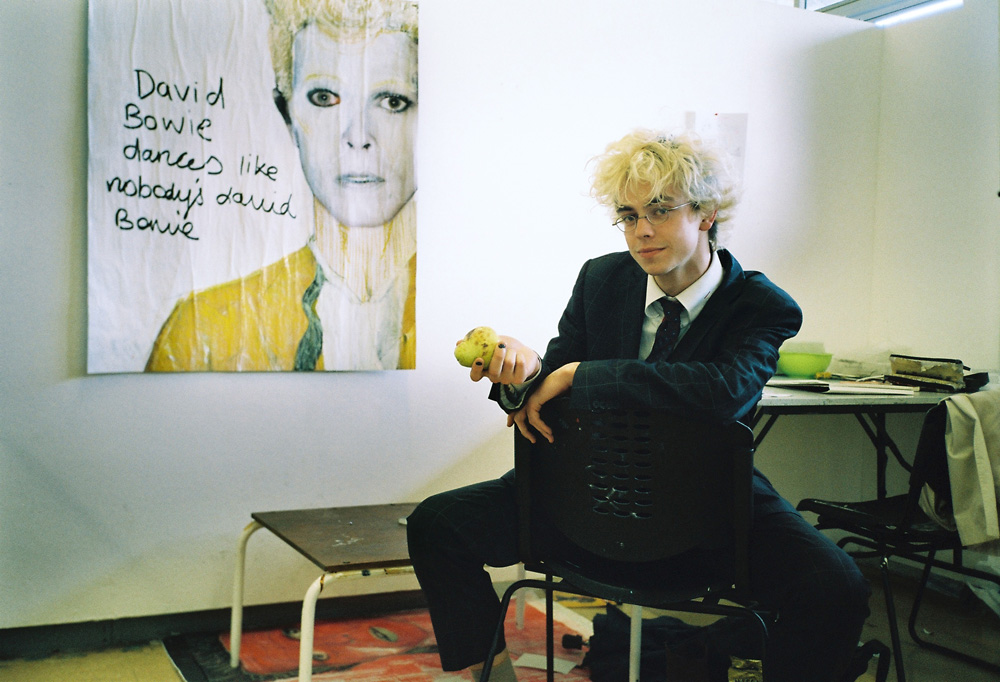 Theo Macdonald in his Elam art school Studio
"When this photograph was taken, I was living as David Bowie. For three months, I performed his mannerisms, wore this suit day-in day-out, and filmed myself daily. I'm interested in the public ownership of popular narratives, so recreate these structures through video/performance. Now Bowie's dead, I'm trying to move on."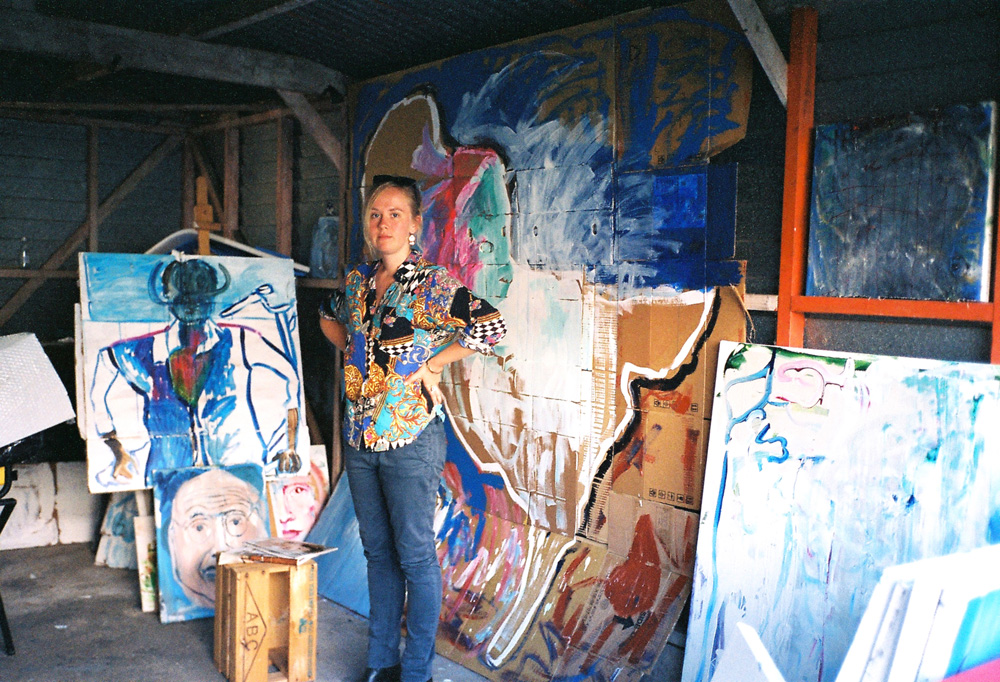 Ashleigh Wilding in her Mt Roskill studio
"Painting is an exercise in faith. You learn to work with and value what you've got, and rely on the hope that you'll come across something interesting. All people make pictures, but not many people consider themselves artists. I hope that my work contributes to contemporary painting, but that anyone can find something to relate to in it."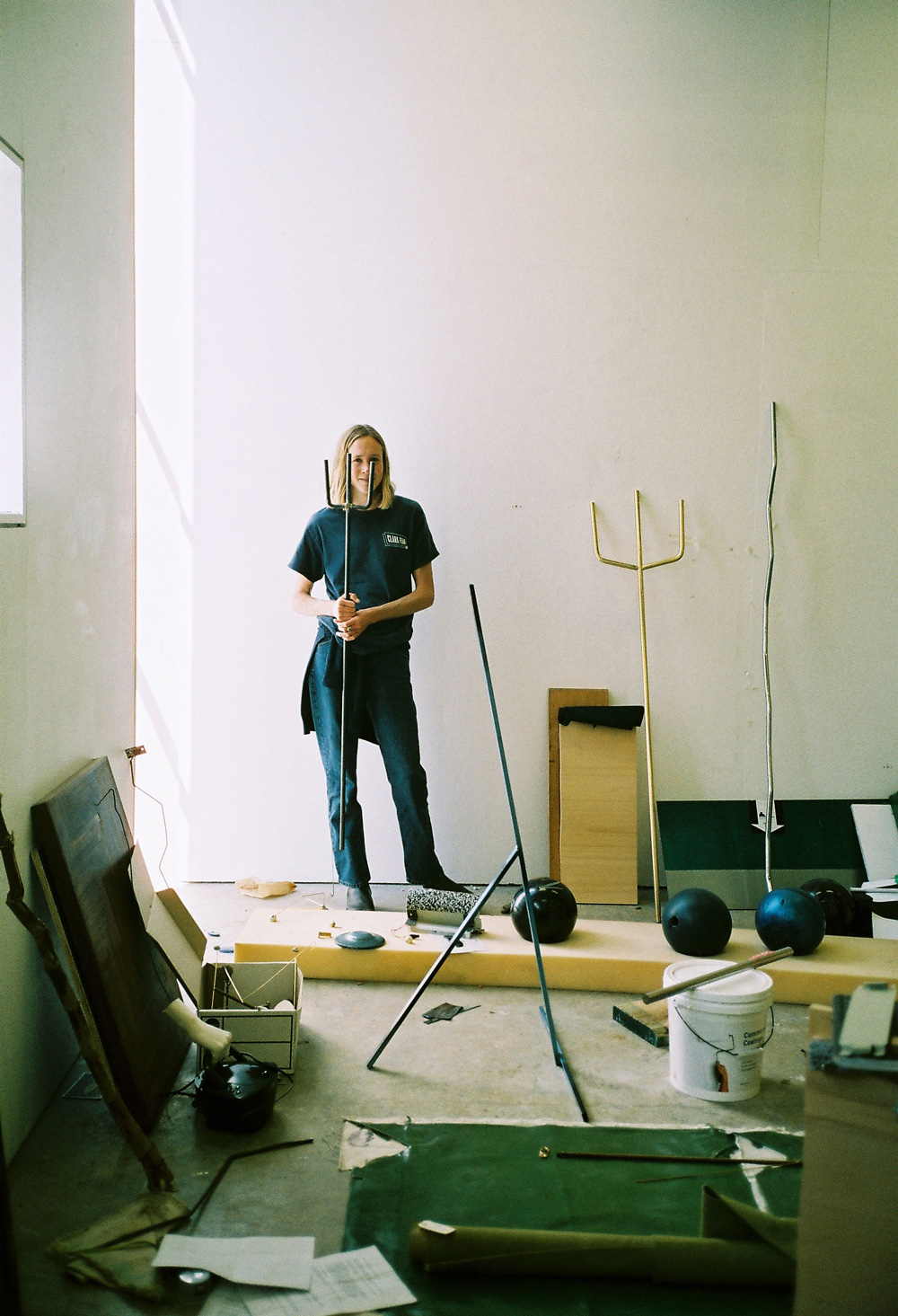 Ryder Jones in his studio at AUT.
"My practice collects and follows what it perceives as indelible, a situation with resounding atmosphere: the snap of an unripe nectarine, its dulled sweetness; the posture of a praying mantis, its scissor-blade arms; the smell of air conditioning and a dark tone of blue."