Jul 17, 2019 Society
A ubiquitous presence on New Zealand's celebrity scene, Colin Mathura-Jeffree is an actor, model, TV host – and now agony uncle, for our Dear Metro advice column. Colin is dropping by for a few weeks, doling out sage advice with a little sprinkle of spice.
As our guest columnist, let Colin solve all your problems – and if your letter runs, you'll be rewarded with a treat from his goody bag haul. To write in, email dearmetro@bauermedia.co.nz
Read last week's Dear Metro advice: Dear Metro: Inconsiderate commuters, dodgy employers and what to do about our cruel world
Dear Colin,
I'm on holiday with my friend but her family is asking her to come home for her father's funeral on Friday.
Everything is organised.
The problem is, he isn't dead yet.
He's in hospital, he's on morphine and it's just a matter of time. But I can't help but feel a pang of horror at this poor man's dying days being filled by watching his wife tap her watch and arrange white lilies. She's controlling this awful drama and all the daughters are dancing to her tune.
How do I keep my holiday going and get my friend to not throw her poor very-much still alive father a funeral??
Yours,
Prematurely in mourning
Dear Prematurely in mourning
I'm reading your letter and realising empathy is needed in this situation.
Your friend needs to be in the right place and that is certainly not a moment longer on a holiday she will live to regret for the rest of her life IF her father dies. He might pass later, but that is of little concern to you from the angle you're taking.
Mourning doesn't begin with death, mourning begins with the understanding "real time" is short and yet in these days to share, they can create truly the most staggeringly monumental memories in those last moments to cherish forever…because the illusion of ego drops and its all about love and tears.
So YOU put the tequila down, open your arms to hug your friend so that she may feel your support and help her pack to go home. I know you can keep your holiday going without her, and should…because life does go on.
Show her my answer, but don't show her your letter because she might not realise how awfully misguided you actually sounded. True friends hold each other steady through life and when one loses footing and falls, a true mate saves them…be that friend.
READ MORE: Hard hearts and the eternal present of the internet: A trip to the World Press Photo Exhibition
READ MORE: Why are there so few films about female friendship?
The next letter is our LETTER OF THE WEEK! This week's winner gets a Manuka Health -beauty enhancer, immune response, immune guard and vision shield gift box.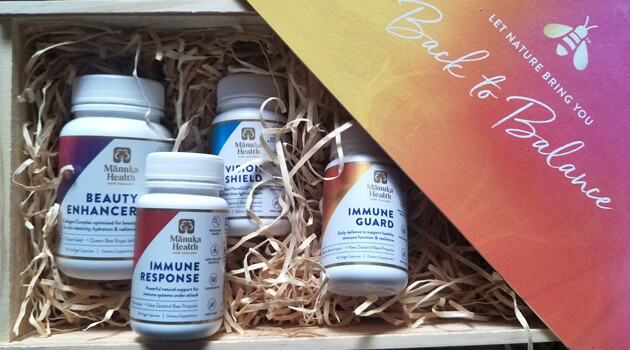 Dear Colin,
I have been bullied from a very very young age about my weight. I've tried many of diets etc and have come to the realization that I'm happy the way I am and if no one likes it they know where they can shove it, my question to you is, how do you crest conference within yourself and let it shine through. I always see you on TV, in magazines or in real life and you are just amazing, please help
Love from the less confident one x
Dear Less Confident One,
I started as a fashion model in 1991, I learned right away it's an industry built on illusion. I would meet the most beautiful people with the ugliest personalities who simply remained hideous to me.
My confidence was based on the fact I love my many imperfections that make me, me.
I'm far from perfect but I've got the confidence of a tampon commercial – where a girl is riding bareback on a horse… in a bikini… on a beach like Piha… eating a cheeseburger without a care in the world.
You are a treasure. You are the sum of experiences that bring YOU joy and a simple truth is people are drawn to the most attractive person in the room because they're simply the happiest. Find yourself in your laughter and all the right people will see you too.
Dear Colin,
I am terrified of my best friend dying. He is 18 years old, he is on a special diet for his health, he is completely deaf and nearly blind, he is a West Highland White Terrier.
We got him when he was a puppy. I was seven years old. I know that part of the point of pets is to help kids learn to deal with death, but he never died, I have never been close with anyone who died and he is my best mate.
I wake up in the night and check he is breathing. I make him chicken bone broth soup so he can have something yummy that isn't bad for him. I put a hot water bottle in his bed before I leave for work every day. I walk him twice a day to make sure he is fit, healthy and happy.
I am obsessed with keeping him alive but I can't keep him alive forever and when he does die, I will not be able to handle it. Help!
Dear friend,
This West Highland White Terrier is so lucky to have you as its HOOMAN. He might be blind and deaf but he will ALWAYS know you're there for him and how loved he is.
I know you're worried and it will be so so sad when that time does come. I lost my little Krish, a furry black pussy years ago and haven't played with a pussy since. But time heals and I've started looking at them again. They're so curious and made to be loved.
I think for now treasure your time with your best friend. I want to tell you to stop living in fear, but thats easier said than done. I just want you to know I simply adore people that love animals. You're a bit of a hero in my eyes.
Love
Colin
xx
To write in, email dearmetro@bauermedia.co.nz