Sep 20, 2016 Politics
Above: Desley Simpson. Below right: Penny Hulse. Photos by Simon Young.
Simon Wilson reviews the candidates for deputy mayor. 
Delivering culture change and a vigorous spending review will require a good deputy. It's not obvious who that might be. Among the candidates…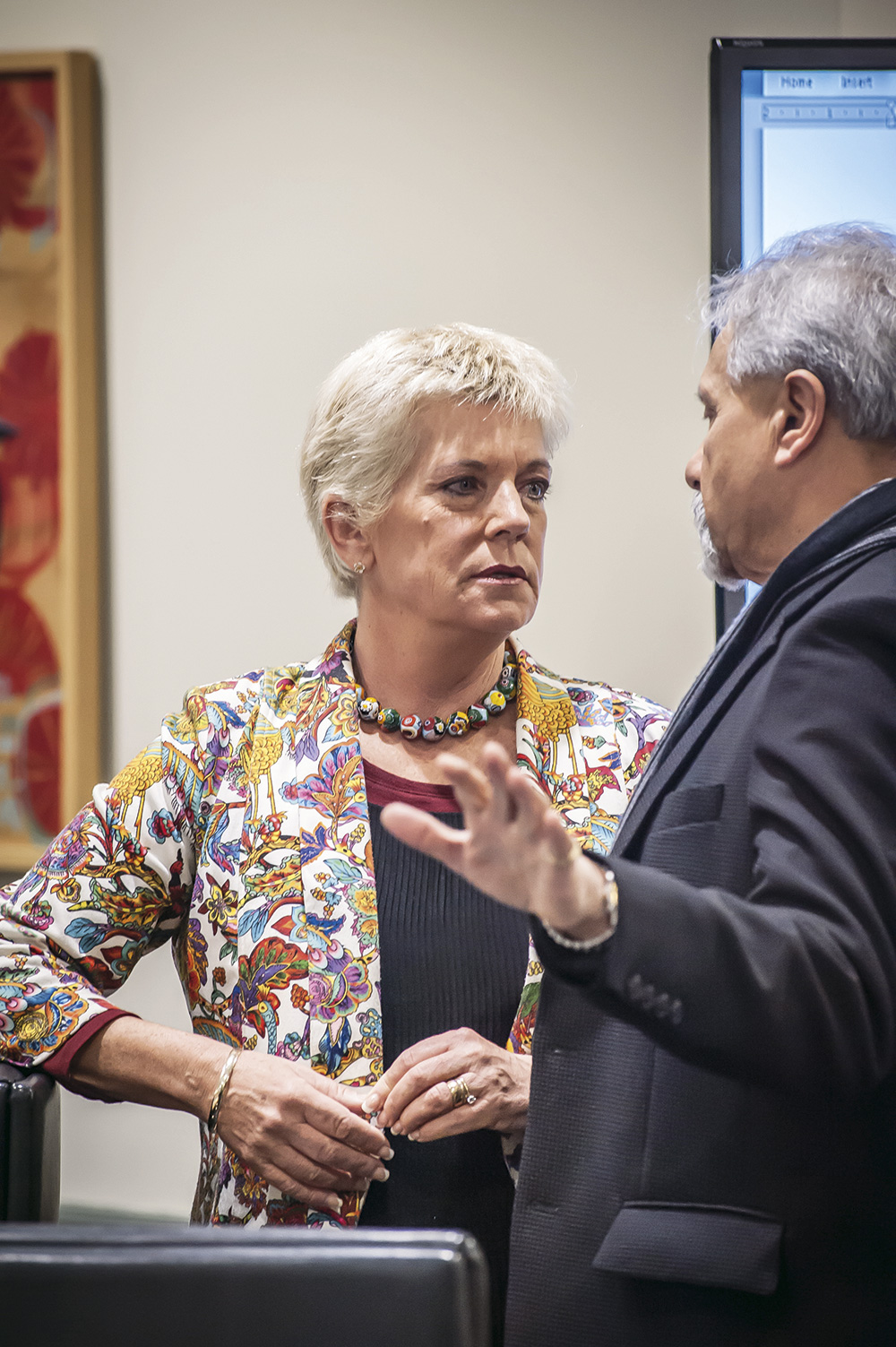 Penny Hulse, a centre-left independent from Waitakere, is the current deputy mayor. She led the council effectively for at least a year after Brown's sex scandal broke. She was in charge of the Unitary Plan process, and delivered. It was a massive achievement. Brown has not kept her close, because he doesn't keep anyone close, but she has remained loyal to the end. She has also been instrumental in helping him maintain a working consensus of support around the council table.
But Goff will want to put some daylight between his regime and the council officers. Hulse is at the very heart of the old way of doing things and he may feel she has been captured by the officials.
Desley Simpson (main image) will represent Orakei and will become the de facto leader of the centre-right opposition. She's highly regarded in the National Party and it would be a coup for Goff to persuade her to take the job: he'd marginalise the opposition and get himself a very capable deputy who, as current chair of the Orakei Local Board, knows politics and the council inside and out.
But would she really want to put her political allegiances aside to help him deliver his programme? The National Party is not trying to win proxy seats on the council in order to join the centre-left team. She won't be deputy mayor, but Goff will be keen to find an important role for her. Simpson is too good to waste and could be too dangerous to alienate.
Bill Ralston will probably win Waitemata. He's a centre-right independent who would certainly shake up the place, but despite his "independence", he's got little time for Labour politicians and is likely to position himself broadly in opposition to Goff. He's also an outsider facing a steep learning curve. Also: don't rule out Ralston running for mayor himself in 2019.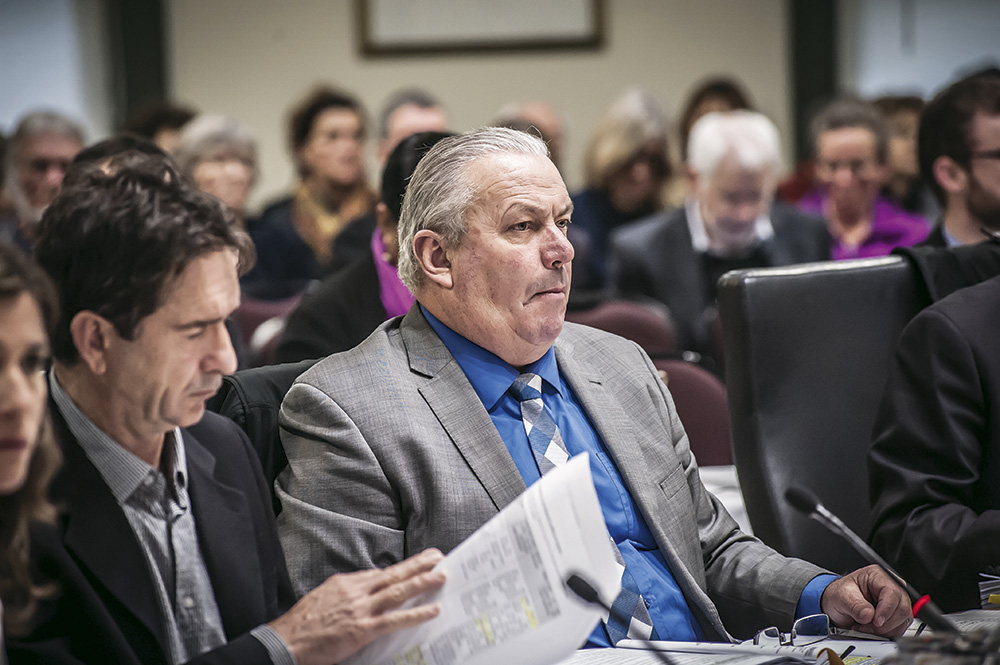 Bill Cashmore is a Brown supporter, a centrist member of the National Party and a safe pair of hands from Franklin. He's got the backroom chops, affable public demeanour and lack of mayoral ambition to make a good deputy. But does Goff really want to team up with another white man in late middle age? Cashmore will more likely get an important committee role.
Chris Darby is a deeply knowledge-able planning expert on the centre-left, representing North Shore. He's good on detail, but then Goff himself is famously good on detail. Darby's weakness is that he finds it hard to generate support: he's given to lecturing his peers, and the council's officers, and that alienates them all. Not a useful trait in a deputy.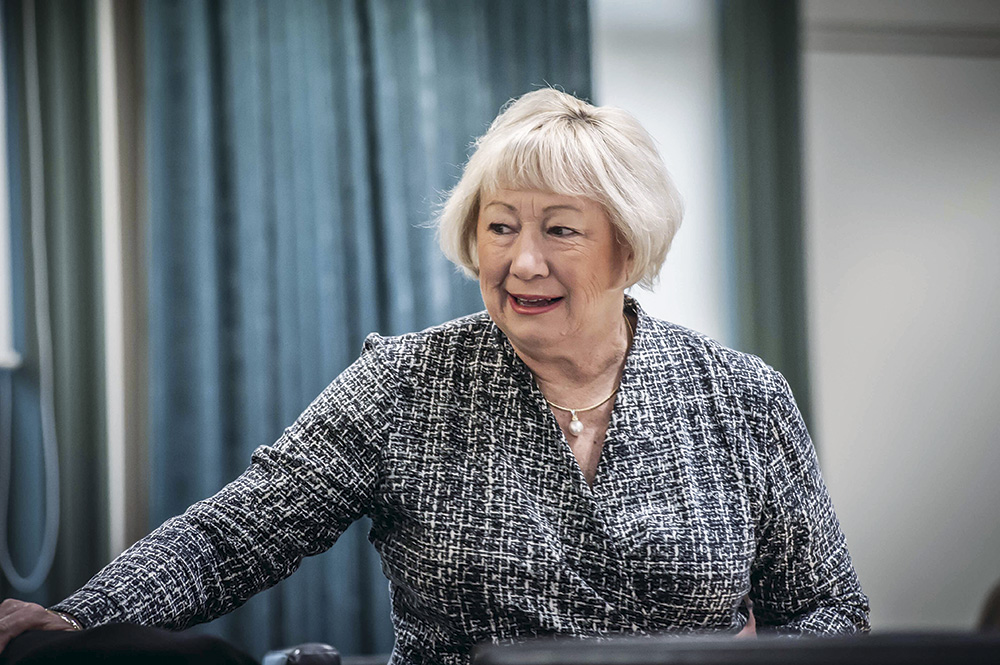 Christine Fletcher is a former mayor and Government minister, but she's been on the council since 2010 without managing to rally any kind of consensus on anything. No one listens to her and she'd be useless to Goff.
Among the other existing councillors, none bring the requisite combination of skills, political outlook and personality.
Which leaves Efeso Collins, who will probably replace the retiring Arthur Anae as a councillor from Manukau. Collins is on the Labour ticket and is a high-profile leader in the Pasifika community. He knows the council as chair of the Otara-Papatoetoe Local Board, he's a good public speaker and he's relatively young. Collins would be a wild card. But if Goff wants an able leader to help him signal that changes lie ahead, he'll be looking at Collins hard.
This article is printed in the September 2016 issue of Metro.