Aug 15, 2016 Politics
Above: Len Brown. Photo: Simon Young exclusively for Metro.
Some councillors have had a poor Unitary Plan debate.
The spirit was surprisingly non-festive, given that history was being made. The Auckland Council finished debating the Unitary Plan today – its last big task before the election – in minor-details committee mode. Cr Cameron Brewer wore a bold red-patterned shirt and Crs George Wood and Mike Lee wore their good suits, but there really wasn't a lot of dressing up for the occasion. Perhaps they were all a bit stunned their colleague Cr Dick Quax, a former Olympian, had just lost the New Zealand record for the 10,000 metres he'd held for 39 years. The Olympics, eh. Somewhere else in the world, the Unitary Plan debates are not the biggest show in town.
More on the Unitary Plan:
At last, a plan to rule us all (and no, you will not suddenly have an apartment block in your suburban-zoned street)
5 crazy ideas about the Unitary Plan
Still, Auckland now has a workable Unitary Plan, bold enough in its scale to allow the construction of 422,000 new homes over the next 30 years, and inventive enough to insist that in this city, the 21st century will not, and cannot, be a mere continuation of the 20th on a far larger scale. Most of us will continue to live in single homes in the suburbs. But there will be far more people living in townhouses, apartments and other kinds of homes, some close to the centre, many more in other town centres and along transport routes.
The Unitary Plan will not make Auckland a wonderful city. But it's an enabling document that will allow Auckland to transform itself.
The Unitary Plan will not make Auckland a wonderful city. But it's a blueprint that will allow Auckland to transform itself, if we have the desire and the skills to do it. It's an enabling document. Now it's up to us.
And still, there was the Olympics. Perhaps they were what Cr John Walker was dreaming of, sitting there quietly during the four long days of the final debate. It would be nice to think he had a feed on his computer, but he didn't. He barely looked at his screen. He barely looked at anything. He spoke once, then voted against what he'd said. His other votes sometimes seemed quite random. He slept. He dreamed.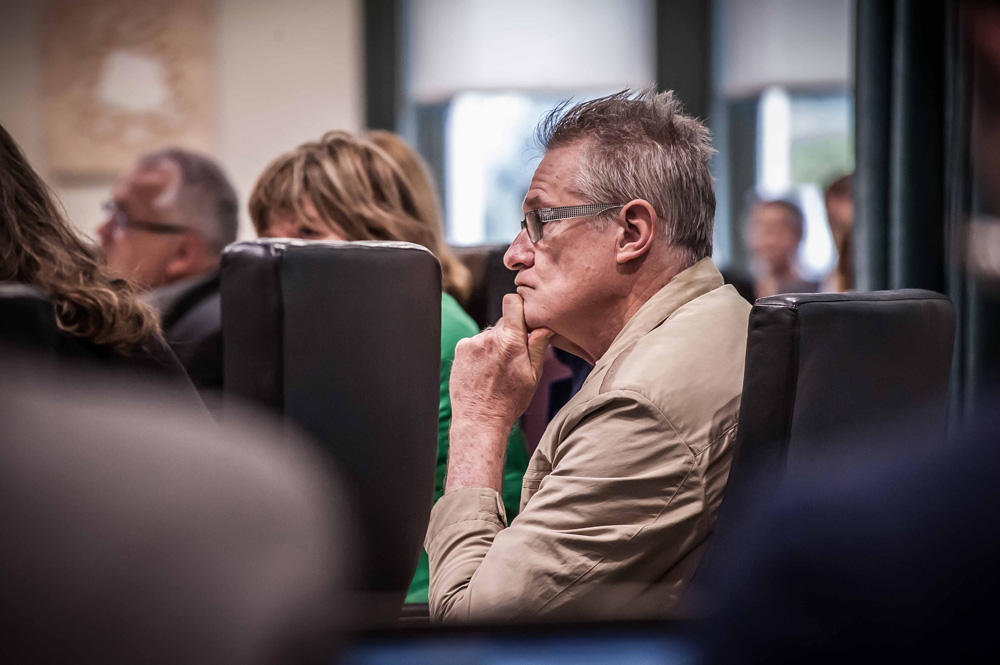 Walker is the tragic figure of this council: a national hero and deservedly so, an Olympic champion who has spent much of his life helping young people into sports, he now has advanced stage Parkinson's disease. He can't think or react quickly enough to drive. It's impossible to believe he is functioning at the level expected of a city councillor.
And yet he is standing again. He enjoys great name recognition and respect in Manurewa-Papakura, his ward, and he will win. Why is he standing again? Why is the great John Walker not able to retire, put his feet up and enjoy whatever sporting spectacles television might bring his way?
The answer is that his "colleagues" won't let him. Some say he doesn't want the local board chair, Angela Dalton, to win the seat. He's Labour, she's much more to the right. Others point to Cr Calum Penrose, a two-term councillor and former mayor of Papakura, who is worried he won't be re-elected unless he appears on billboards with Walker.
This is disgraceful. If Penrose can't win on his own, after his length of service, he doesn't deserve to. If Walker's political allies had a shred of decency, they would ensure he could retire with dignity. Are they planning cynically for him to retire sometime next year and cause a by-election?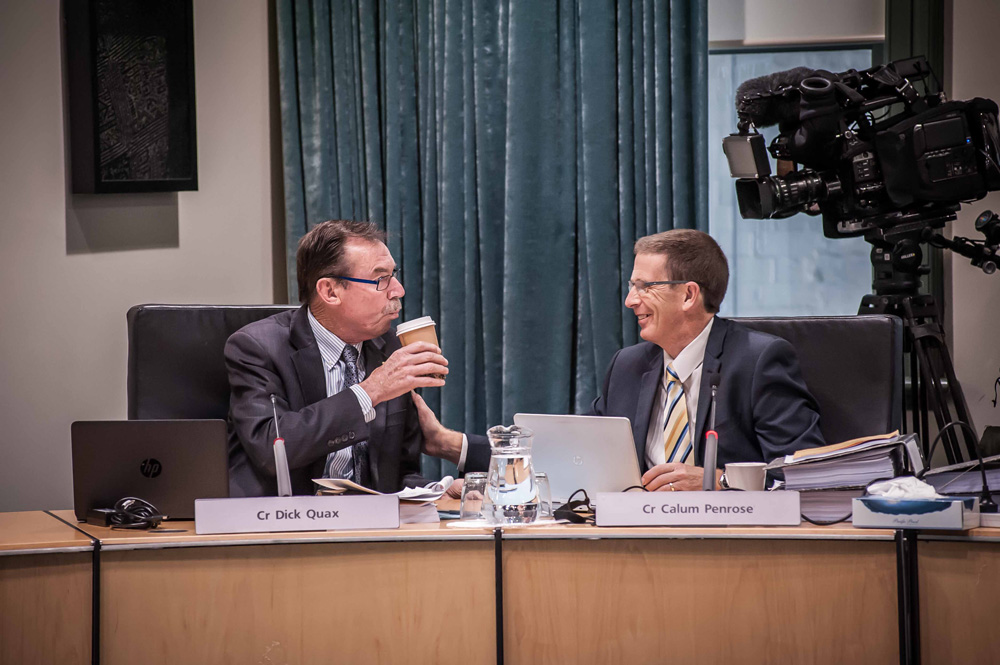 And what about Cr Alf Filipaina, who actually did get to do what Walker couldn't: he not only watched the Olympics, he went to Rio to do it. Filipaina chaired the committee that oversaw much of the Unitary Plan process, but he buggered off at the climax of it all. It is impossible to believe that if Brown had been a stronger council leader, or if they had expected the vote to be tight, Filipaina would have been allowed such dereliction of duty. He's standing again too.
Cr Cameron Brewer, on the other hand, isn't. He was a revelation over most days of this debate. Previously a staunch opponent of the compact city and the UP in all its forms, he spent most of the last week seemingly happy to support most of what the UP now proposes. Why the change? Well, Brewer has gone to live in Riverhead and has high hopes of becoming the next local MP out that way. That's right, he wants to become the MP for Helensville, once John Key has had enough.
The government made it very clear it wanted the UP passed, belatedly accepting that big plans are needed to fix the twin messes of Auckland's housing and transport.
The relevance of that? The government made it very clear it wanted the UP passed, because it has belatedly accepted that big plans are needed to fix the twin messes of Auckland's housing and transport, and that's what the UP delivers. The PM and his cabinet will not look favourably on any councillors who tried to subvert the passage of the plan.
And yet, mid-afternoon on Friday, when the debate finally got round to the zone boundaries for isthmus Auckland, Brewer had a major brainfart. He announced he wanted to reject the UP. He preferred the council's earlier version, he said, which allowed for far fewer new homes, although at the time he had not supported that either. One imagines that on the upper floors of the Beehive there was quite a bit of WTFing when news of this got out.
Brewer's attempt to stop the process in its tracks was supported by Cr Denise Krum, who is standing for the Auckand Future ticket in the Maungakiekie-Tamaki ward, and Cr Mike Lee, who is standing in Waitemata as an "independent", endorsed by City Vision. Auckland Future is a front organisation for the National Party; City Vision serves the same purpose for Labour and the Greens. What were they up to?
Renegades all three, and none of them can have expected to carry the day. Brewer just doesn't like the compact city, although he is associated with the major housing complex being built at Alexandra Park. Lee also genuinely opposes the compact city: he says he supports the concept, but he's voted against every manifestation of it at almost every turn. As for Krum, she can now campaign for re-election by saying she tried to stop density in her ward.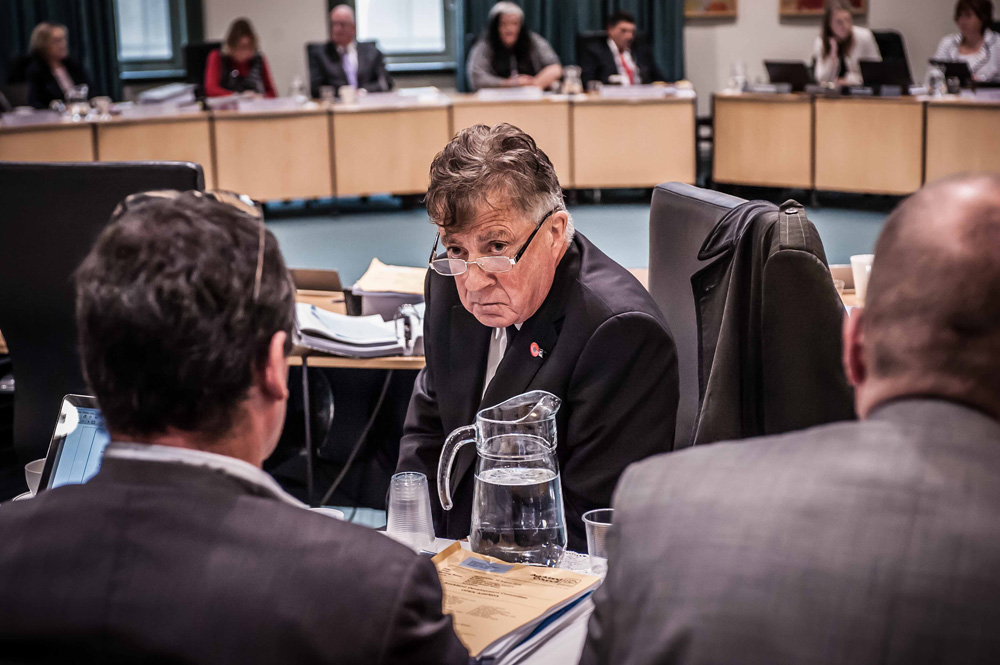 Political Nimbyism. The rest of the council was horrified. Most of them had managed not to bring a Nimby perspective to the debate, and were not impressed that these three isthmus ward councillors were being so narrow-minded. "Every person's ward has accepted some challenges," said Cr Bill Cashmore, who represents Franklin. "We're all for Auckland and it's what's good for the city that counts." He accused the renegade three of lacking "intestinal fortitude".
Brewer and Krum have constituents worried about the quality of life in their leafy suburbs, once more people are allowed in. But why does Lee oppose the compact city? It's an essential foundation for a more democratic, sustainable, future-focused, affordable Auckland. All the things a progressive politician ought to want.
Not according to Lee. He sees the UP as a "neoliberal" plot to enrich developers by allowing them to build lots more of the wrong kinds of houses in the wrong places. The ultra-rightist mayoral candidate John Palino says the same. Ironically, the council's proudest neoliberal, Dick Quax, also opposes the compact city. Quax and Lee vote together far more often than you would think, although in these final days of debate Quax was largely gracious and open-minded in his approach. Possibly because despite its density focus, the UP also creates more suburban land on the fringes. Both are standing again.
Most of the time, the rest of the council rose to the occasion. They were making history and they knew it. They may not have dressed up, but on the whole they tried to think generously, argue from basic principles, vote for the greater good and not just their own patch, and accept compromises for the sake of progress.
Now we have the elections: billboards are up, the voting, by postal ballot, will start next month. The thing to remember: the Unitary Plan will, by then, be law. Appeals to the Environmental Court will be possible, but any candidate for council who promises to relitigate the whole thing will be talking out a hole in their nether regions. It can't be done. The challenge is to find a council who will rise to the opportunities the plan presents.