Oct 23, 2015 Politics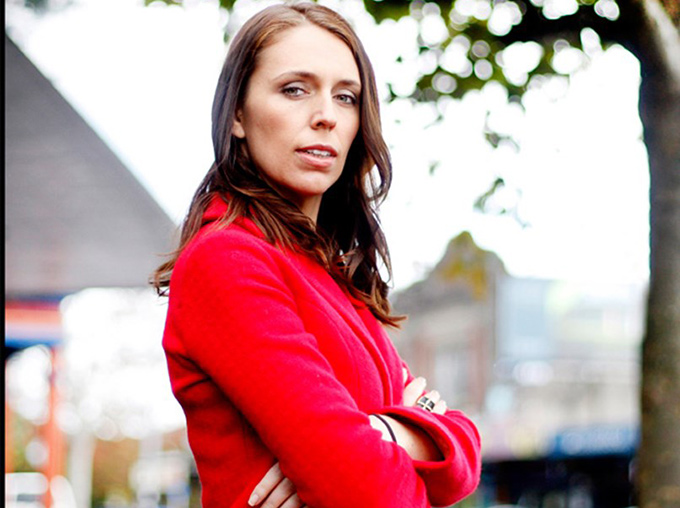 The Auckland MP speaks out on sexism, a media commentator named Matthew Hooton, and the point of pointy shoes.
Read Matthew Hooton's October 2015 Metro column, to which this article refers.
Damned if you do, damned if you don't. It's become my most overused turn of phrase of late, particularly in relation to sexism.
I still remember the first time it came up as an MP. I'm not talking about the trivial, harmless stuff. I mean the very public stuff — like having the length of your skirt described in an article on the general election. Or having the entire electoral race between you and your counterpart described in the media as the "battle of the babes". I remember being asked for my response to that characterisation by another media outlet.
I opted for a simple response. I opted for silence.
There were, of course, other options. Maybe laugh it off as flattering, but would that make light of something that, really, we should be trying to stamp out?
Or should I speak up, and with that, risk being painted as humourless and overly sensitive?
Damned if you do, damned if you don't, and with that, silence became my chosen modus operandi. I felt guilty for it, and I still do. What kind of message was I sending by opting for the path of least resistance? Perhaps that's why I recently chose a different, third option.
It was a Parliament sitting day. On my way back to the office, a tweet popped up on my phone. It was Hilary Barry noting that one of the panellists on the Paul Henry show that morning had called me a pretty little thing. "Rest assured he won't leave without bruised shins," she tweeted.
I snorted and sent a quick tweet back. "And for thisI thank you, Hilary," I quipped. "I hope your shoes were pointy," not knowing who had made the remark.
How can we make the job something that appeals to a wide range of people, including young women who might otherwise be put off by the bear pit?
End of story as far as I was concerned, but not for others apparently. Within a few hours, the phone was ringing. It was a newspaper wanting my formal response to what turned out to be a comment from Graham Lowe. I quickly retreated to my usual MO — silence. I didn't want this to be a big deal.
The following morning, I was greeted with a large headline and an article that dominated almost an entire page, describing me as being "riled by Lowe". There were countless articles in the days that followed that not only repeated Lowe's comments, but provided commentary about my response, whether I was an effective politician, whether I was vacant, whether I was all of the above.
I stuck with the strategy — silence. It was as frustrating as hell, until Women's Suffrage Day rolled around. There was no great epiphany that I needed to speak up. Instead, it felt like the dust had settled and perhaps now there was an opportunity to say something that wouldn't be focused on the trivial (which is how I would categorise the Graham Lowe incident) and get into the nitty-gritty.
Is the New Zealand Parliament rife with sexism, or is it the commentary around the work we do that's the problem? What makes an effective MP, and can you be one without "collecting scalps", or will you be perceived as weak?
Perhaps most importantly, how can we make the job something that appeals to a wide range of people, including young women who might otherwise be put off by the bear pit?
This was the stuff I wanted to talk about, and did — in a television interview on Q+A. Inevitably, the "pretty little thing" episode was raised, and it was a chance to put the record straight. Was I offended? No. But I was frustrated by the chatter in the aftermath.
Almost as if to prove my point, Metro went on to publish a column by Matthew Hooton titled "Pretty bloody stupid" (October 2015). The title sums up Hooton's position — that my apparent attack on Lowe showed I had "no political acumen at all" and had undermined a "100-year connection with Labour's league-playing voters".
Given my flippant tweet, and a very clear "I was not offended" response to the whole debacle, was this a fair claim to make? And is it proof the commentary, rather than anything Lowe said, was the bigger problem?
Is there sexism in politics? Sure. But I'd hate anyone to be left with the impression that it's a reason to avoid going into it.
But it's a much harder case to make when you look at the kind of commentator-led discussion that surrounds politics — when a line like "pretty little thing" becomes an excuse to apply a level of critique that is just plain shallow. Don't get me wrong — we're politicians, we all need to be held to account. But surely that scrutiny needs to be based on fact, and if we're going one step further, maybe it needs to factor in the kind of representatives we want in this country by scrutinising their ideas, their advocacy, their priorities.
Until then, I suspect we are damned if we do, and damned if we don't.
This article first appeared in the November 2015 issue of Metro.

Follow Metro on Twitter, Facebook, Instagram and sign up to the weekly e-mail