Apr 26, 2019 Politics
OPINION: It's not too late to have frank discussions about white supremacy in Australia, but Australian politicians and media seem largely unwilling to do so, writes ABC Life deputy editor Osman Faruqi.
Six weeks ago, on March 15, a white supremacist used an assault rifle to gun down 50 Muslims attending Friday prayers in Christchurch. The youngest victim was three years old, the oldest was 77.
These facts aren't new, but more than a month on from the attack they remain shocking. And they bear repeating in stark terms. Not just because we should never forget the victims and the horrors of what occurred. But because this kind of tragedy isn't, and shouldn't, be normal. And we should be interrogating its horror to ensure it never becomes normal. All of us, to differing extents, have some ability to decide what happens now. How we rebuild, unite and confront something that feels overwhelming.
An event as bloody, shattering and chillingly ideological as the Christchurch shooting should have been a wake up call. It should have been an opportunity to hit pause on the everyday drudgery of the modern political and media cycle and instead interrogate how this happened and how this happened here.
The terrorist attack was one of the worst massacres carried out by an individual to occur in a western nation since World War II. The victims included many migrants and refugees who had fled the horrors of war to seek refuge in a city as far-removed from the global clash of ideologies as possible. It was carried out by a 28 year old Australian man, born and raised in the small coastal town of Grafton, a town with a population of just over 18,000.
Australia gave the world the man responsible for one of the worst white supremacist hate crime in modern history.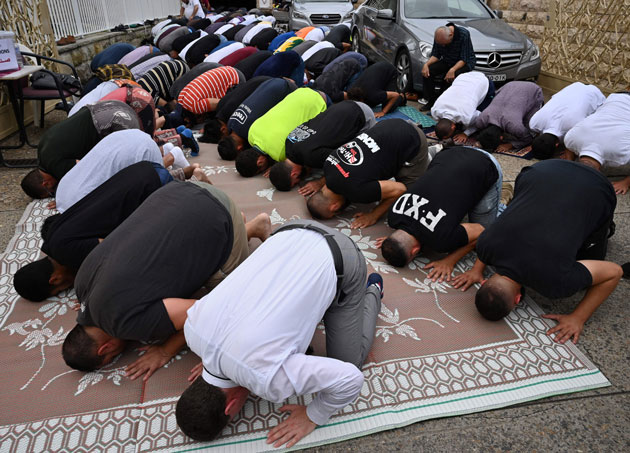 Even though terrorist attacks in the west have become more commonplace since 9/11, they are still not normal. Mass shootings might occur annually (or even more regularly) in the US, but they are still not normal. White nationalist rallies might be more commonplace since the election of Donald Trump in 2016, but they are still not normal. The response, however, was normal. Or at least, what has become normal in Anglophone countries like Australia where the far-right have found succour in both mainstream politics and the media.
Just two days after the Christchurch attack the Minister for Home Affairs, Peter Dutton, claimed the country's sole Muslim Senator (disclosure: she also happens to be my mother) was as bad as Fraser Anning, the Australian politician who shot to global notoriety after claiming the shootings were the fault of Muslims. Dutton's comments were particularly noteworthy considering he is the Minister responsible for Australia's domestic security agencies – the Australian Federal Police and Australian Security Intelligence Organisation. The agencies responsible for monitoring extremism and keeping people safe from terrorist attacks.
Four days after the Christchurch attack The Daily Telegraph, the most read newspaper in Australia (owned by Rupert Murdoch's News Corp), published an article attacking me and the country's most prominent Muslim journalist, Waleed Aly. It accused us of "opportunism" "point scoring" and being "jihad apologists". The evidence? Our suggestion that the mainstreaming of white supremacist ideology had a role to play in white supremacist violence.
The point of this article is not to engage in a political debate with government ministers or tabloid newspapers. Rather, I am trying to demonstrating that the kind of introspection that was necessary after a crime of this magnitude and could have occurred was essentially the opposite of what actually occurred.
Instead of analysing the now obvious threat of white supremacy, some of the country's most influential political and media forces turned their sights onto vocal Muslims, while they were mourning the violent deaths of their kin.
So why is it necessary to interrogate white supremacy, especially its Australian flavour, right now? It's been tempting for some to suggest that the shooter's actions have nothing to do with Australia. The Prime Minister, Scott Morrison, said of the shooter: "Extremist terrorists have no nationality. Their only nationality is hate and violence. That's not our country and it's not New Zealand either."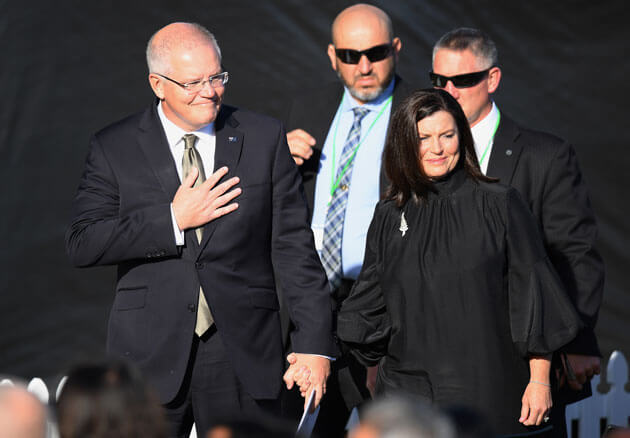 I can understand the temptation to categorise the Christchurch terrorist as a deranged madman, disconnected from the rest of society. In some ways it's comforting. It means we just need to deal with an individual and not a movement.
Unfortunately, the evidence suggests otherwise. We know that the shooter was not only inspired by and connected to a global network of far-right organisations, but was affiliated with well-known Australian organisations too. He was a financial supporter of and public enthusiast for the United Patriots Front, one of Australia's most public white supremacist organisations. We know he watched their leader on Australian TV and expressed his support for them online. We know he sent death threats to Australians whose ideology he disagreed with.
As investigations continue and the trial unfolds know doubt we will learn more.
As tempting as it might be to dissociate ourselves and our politics, our media, our discourse, our culture, from what happened in Christchurch, it's clear that we'd just be burying our heads in the sand. He was the product of a process happening here right now, and we have to confront it. If we don't, we risk something like Christchurch, or worse, happening again.
READ MORE: Three weeks after the Christchurch mosque attack: Forgiveness, faith and fear.?
But what can we do in the meantime? Especially those of us who might not have the influence that politicians or the mass media might? After the Christchurch attack my colleagues at ABC Life discussed the best way we could contribute to the public discussion, and help people feeling overwhelmed take back control and do something to make the world a better place.
I was extremely proud of the story we produced, which interviewed a diverse group of prominent Australians and asked them how we can all be better allies. At the time I wrote:
"Too often the responsibility of standing up against hate and division falls onto the shoulders of those marginalised groups and individuals who are its targets.
"Speaking out comes at a cost. But this burden doesn't need to be borne so disproportionately.
"Allies have a responsibility to speak out at the best of times. The world shouldn't be divided into those who seek to spread hate and those who are victimised by it, with everyone else watching on by the sidelines."
It was written in moment of simultaneous despair and optimism. I was frustrated and scared by the lack of a serious response to what had happened. How were we at a point of attacking prominent Muslim Australians just days after Christchurch?
But I also felt, and still feel, that it isn't too late. There's nothing stopping any of us from having conversations, writing stories and speaking up. The world can feel overwhelming, and it certainly does right now. But most of us have the ability to do something about it, even if it feels like something small.
We don't just owe it to the victims, we owe it to ourselves and the people who will inherit the kind of society we leave behind – the society we're creating right now through our actions, or inactions.
Photography: Getty