May 30, 2019 Politics
OPINION: Departing Treasury Secretary Gabriel "Gabs" Makhlouf leaves the New Zealand government's most powerful and influential central agency as a laughing stock, writes Ben Thomas.
I had written a "funny" listicle of possible explanations for how the National Party obtained Budget figures two days ahead of today's announcement, that were more plausible than Makhlouf's wild claims of "deliberate and systematic" hacking on Monday and Tuesday that resulted in a complaint to police.
That list is redundant now. None of the attempted zingers are nearly as funny, or as embarrassing for the once respected super-department, as the truth: the National Party
used the "search" bar
on Treasury's website.
Yesterday Makhlouf, clearly skirting around a truth that he must have known by then, gave Radio NZ's Morning Report a tortured analogy about a locked room with one bolt that was insecure, with the perpetrators working repeatedly on that bolt until it gave way.
A government department website's public search bar is less like a weak bolt and more like a doorway marked "Entrance" with a sign on it saying "Please Pull".
Makhlouf's complaint borders on wasting police time, especially risible since the Treasury's army of analysts delight in judging other department's initiatives to be "low quality" activities or spending.
But his real sin was allowing the Finance Minister, Grant Robertson, to believe the hacking story had legs.
The Living Standards Framework Makhlouf oversaw as Secretary was meant to prioritise long term and holistic wellbeing rather than the short sighted, narrow economic focus which he thought dominated government programmes.
How ironic that in the end the only well-being Makhlouf was interested in seems to be delaying his own department's embarrassment and accountability to the Minister for as long as possible. Rather than come clean to the Robertson – who let's not forget, has a pretty big week himself – and to the New Zealand public, he spun a tale about ruthless hacking and cyber-intrigue, an especially irresponsible course of action in the age of Wikileaks, the Huawei dispute and Russian cyber-warfare.
Makhlouf's legacy will now be as the go-to example of a panicked, butt-covering bureaucrat, digging an ever deeper hole to avoid light being shined on his failures.
Robertson will be justifiably furious. Escalating sloppy web publishing to allegations of cyber-crime overshadowed the government's long-awaited response to the Mental Health inquiry. Makhlouf has made his department's administrative errors the major story on the morning of the first Wellbeing Budget, which was set to receive international attention.
Robertson will see now he should have pressed Makhlouf harder for the facts. He and the Prime Minister had already started distancing themselves from Makhlouf's claims by yesterday afternoon, but it was too late.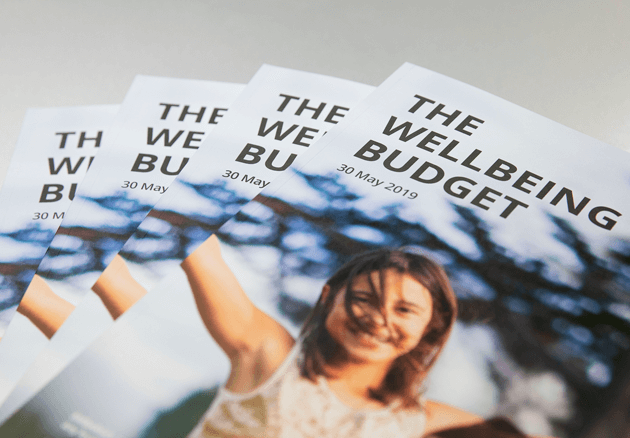 The tendency of many public servants is towards immediate self-preservation. Asked for a please explain on an issue, such as the surprise release of sensitive Budget information, the default for some will always be assurances that the bureaucracy itself is blameless: that the Minister's problems are the fault of an ignorant media, or malicious actors or – now – hacking. An essential part of being a Minister, largely reliant on the flow of information and advice from the huge professional bureaucracy, is to challenge what their officials say.
Of the 12 "Wellbeing Indicators" Treasury has developed, along with Housing and Skills and Safety & Security, one is "Subjective Wellbeing". The government has a tough balancing act to weigh these values against each other in the Budget, but we know which one Treasury prioritised for itself in the messy days leading up to today.
Our list of possible explanations for the Budget leak, drawn up before it was revealed someone simply… searched the website:
1. In a gross breach of security protocols, Treasury forgot to stamp "NO SPOILERS" in red ink across its Budget documents.
2. Makhlouf finally relented after resisting the first 1,999 emails from gucciferNZ@gmail.com.ruasking him to enter his username and password to claim a mystery prize for being Best Treasury Secretary.
3. At the recent Treasury-run workshop of the "Heartwork" card game, used by officials to produce emotionally satisfying outcomes in their work, a junior analyst laid down the "Moon Feeling" card, the "Community Connectedness" card, and the "Budget 2019 Password: gn;45$ndd01" card.
4. Gabs left his briefcase in Te Aro but, instead of containing meat pies and pornographic magazines, it inexplicably held confidential documents related to secret government business.
5. Immediately after finalising Budget 2019, officials realised there was nothing in it about the Government's promise to be the "most open and transparent government New Zealand has ever seen" and they improvised.
6. Newstalk ZB firebrand Heather DuPlessis-Allan has moved on from exposing New Zealand's lax gun laws to testing the country's cyber-warfare preparedness.
7. It doesn't really sound like it was Nicky Hager, but the Police will probably raid his home and improperly access his bank records just to be on the safe side.
8. Published but not properly secure Treasury webpages turned up in the search results when panicked government press secretaries started googling "what is a Wellbeing Budget" this week. [Ed: damn, this one was nearly on the money]
9. Treasury's zany, meme-embracing social media team just tweeted it out.
10. Ministry of Social Development staff who had finished searching through beneficiaries' phone records and social media were trawling the Treasury website for nudes.