Feb 26, 2021 Food
Once thought fit only for farmhands, piquette now offers a grapey beer alternative.
For want of a better analogy, piquette is wine's equivalent of reusing a teabag. That's a little unfair to the beverage, which is actually a remarkably enjoyable drink, but that's roughly the principle behind making it. In white or rosé wine production, grapes are pressed and the resulting juice fermented. For piquette, the pressed grapes are then steeped in water to extract any remaining sugars before this 'juice' is fermented and then bottled, generally lightly sparkling.
Free of context, that's piquette. It's not really wine, which is both important to bear in mind when you taste it and yet easy to forget when you do, because it's quite, well, grapey. It is alcoholic (varying from 4% to 9% alcohol, it is generally the equivalent of a reasonably strong IPA), sparkling, dry, and its lack of acidity compared to wine also lends easy comparisons to beer.
Its appearance on the wine scene here falls broadly within the natural-wine category — most modern producers of piquette are associated with the movement. And this is where the context needs to be brought in: as a production method, piquette is ancient. Its production alongside wine dates back to the Roman era, since when it has been a beverage for the great unwashed. Until the mid-20th century, piquette was inferior booze for farmhands to drink at lunch. With the almost total disappearance of the category in the past 50 years, 'piquette' has, in French, come to refer disparagingly to any wine deemed to be thin, or of inferior quality.
Given the almost iconoclastic raison d'être of some in the natural-wine movement, piquette is a natural avenue of experimentation and its reawakening — it's perhaps too soon to call it a renaissance — very much on-message. Certainly, its flavours and packaging cross over neatly with pétillant naturel – the straightforward sparkling wine made by bottling and capping a wine close to the end of fermentation.
There's also an element of reverse snobbery, or even straightforward socialist fetishism, tied up in it, too, which is only stoked by the likes of American wine writer Jon Bonné saying the category has "some Marxist cred". As with much in the way of natural wines, the howls of the Establishment will only add to the appeal.
And whether or not you want to thumb your nose at the Establishment, have a more-grape-y beer equivalent with some quite diff erent aromas, or just enjoy an unapologetically lighter 'wine', the few piquettes we have here in New Zealand are well worth seeking out — especially in summer. What's more, no one's going to pull a face when you drop an ice cube in it.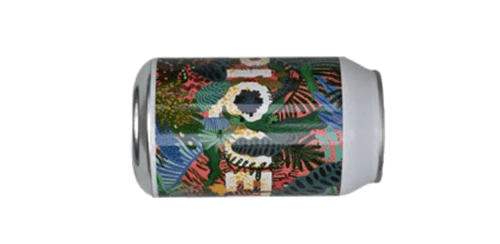 2020 KINDELI PIQUETTE
Nelson, NZ
$8.50, 330ml can

Made from the pomace of sauvignon blanc, chardonnay, riesling, pinot noir and gewürztraminer grapes, this really has a skins-ferment, pot-pourri, dried-orange-peel, bergamot note to it. There's also a beery, corn and puff ed wheat undertone when you crack open the can. This is nice and fruity and will appeal to fans of field-blend, skin-ferment wines.

2020 BK 'FANTASTIC MAN' PIQUETTE NATUREL
Adelaide Hills, Australia
$26, 750ml bottle
Made from grüner veltliner and pinot gris skins, that were left in the press, then water was added to steep overnight before the mix was pressed again. Bottled while still fermenting à la pét-nat, this has some lees in the bottom which is stirred up a little on opening. This actually gives the drink a bit of extra body because, while remarkably fresh for piquette, the mouth-watering finish tends to highlight its thinness. Still a great drop though, and the bright finish helps set it apart from comparisons with beer.