Nov 16, 2016 Restaurants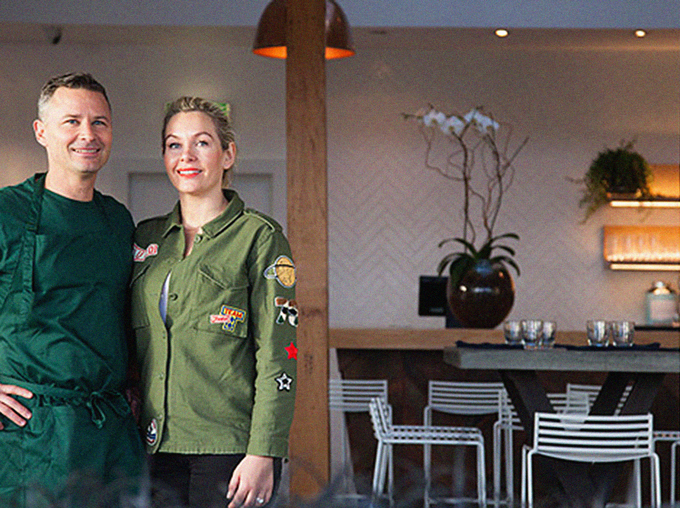 Shockingly, there were no RHOAKL stars in True Food and Yoga either time I visited. There goes my theory about this place being the near-perfect expression of a certain Auckland zeitgeist.
Bronagh and Stephie Key were there, however, having a nice quiet lunch. Are they higher or lower on the pecking order than Champagne Lady? It's so hard to keep up.
The food is very, very good. Chef Nic Watt, the entrepreneur behind Masu on Federal St, is the real deal: a technical expert whose every dish reveals a striking creative confidence. A simple nicoise salad is elegantly presented, the ingredients carefully chosen — including hunks of smoked kahawai and those large white anchovies known in Spain as boquerones — but its real treat is the dressing, a complex play of sharp, sweet, clean flavours.
Raw kingfish with an apple and grapefruit dressing is a fresh-flavoured delight. Clams are served with the standard array of chorizo and a broth of Asian flavours, with char-grilled sourdough, the dish done so well I doubt there's a finer version of it anywhere in town.
There are tasty and eminently moreish lamb cutlets, perfectly roasted salmon, delightfully light pavlovas made with matcha green tea, passionfruit and coconut custard. And a "miso salty" that's pretty much the last word in chocolate indulgence.
The crab burger, which they call the "rebel warrior", is worth a trip on its own: a whole soft-shell crab, crumbed and deep fried, smothered in spicy mayo and poking out in all directions from a superbly light brioche bun. If other restaurants are watching, and they should be, this dish could signal the end of sliders. Who wants dinky little morsels when you can wrap your laughing gear around something as wonderfully fun to eat as this?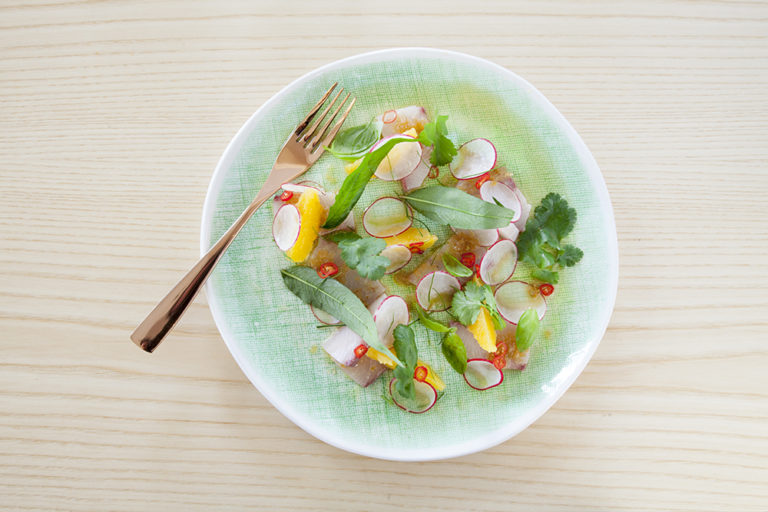 And there's more: the great, great sides. Crushed edamame and mint; sauerkraut and kimchi; a magnificent half of roasted cauliflower with almond hummus poured over. All you other restaurants with your boring old beans and nuts? Nic Watt is laughing at you.
There's a breeze off the water and a large shaded deck to enjoy it on. The furniture is simple: blond wood and comfy cushions. The view through the pohutukawa and across Okahu Bay is delightful, the wine list perfect to accompany it.
They make their own invigorating juices, beetroot this and carrot that, just as you'd expect from a place that offers yoga and other health services on the side. Actually, it's not on the side: True is more than halfway to being a spa, complete with breakfast, lunch and dinner.
They should build another floor on top and add half a dozen boutique hotel rooms. Evenings with the sunsets, mornings on the water in a kayak, yoga and eating in-between. An Auckland zeitgeist for sure, or an eastern suburbs one at least.
It's not actually heaven on earth. The fitout is very nice but not especially inspired. The service can be slightly wobbly: at lunch, two of us ordered a dish each and a third to share. One of the mains didn't arrive. We sat, waiting. And waiting, until the maître d' realised and almost ran back to the kitchen. The missing meal came speedily out: someone had left it sitting at the pass. I should say that in my experience that can happen almost anywhere, but on this occasion the place was nearly empty and it was a surprise.
What's true about True? The ingredients are locally sourced, everything's organic and so on, and the whole place is entirely fit for purpose. True to itself: a restaurant for its local community, shunning ostentation, offering comfort food to the comfortable, and doing it without high prices, too.
As for RHOAKL, I like to think there's a reason they weren't there, despite Strange_G living just up the road. The place is posh but it's not bared-teeth glamorous and isn't trying to be.
I remember the disappointment we felt at Metro when we decided Hammerheads, the previous incarnation of this restaurant building, was no longer good enough for our Top 50 list. An institution in a great location, a former winner of the best seafood restaurant award: you don't make those calls easily.
I'm so pleased the place is back. Nic and Kelly Watt, co-inspirators, should feel very proud.