Feb 14, 2019 Restaurants
At the top of the hill on Mission Bay's Kepa Road is a new dining precinct, serving food from some of Auckland's favourite eateries.
The Eatery at Eastridge is a new shared eating space at the Eastridge Mall: dine in at the individual eatery of your choice, or pool together a meal from different places and tuck in at the communal tables. Here's what's on offer:
Royal-G
Chef Javier Carmona left Metro Top 50 Restaurant Inti last year. Shortly after, it closed down.
Critics lauded Carmona's strikingly plated Hispanic food, unusual ingredients slashed confidently across earthy platters. So why leave? Well, it was too big, too serious, too impersonal. It wasn't him.
The same can't be said for new offering Royal-G, opened with his business partner David Saavedra, which occupies a small lot in the new dining precinct.
Saavedra and Carmona's corner is all gritty grey concrete, centred around an open kitchen that boasts humble camper burners and big pans in which food can be theatrically prepared. On the counter are tiny ceramic Indian clay coasters and bowls, lushly coloured spices, and, hanging above, pastel-coloured tiffins for their curry of the day. It's all wrapped in the same pop of blue; a minimalist space with accents of character befitting of Wes Anderson, Carmona's style muse.
Read more: Metro's 10 favourite Auckland cafes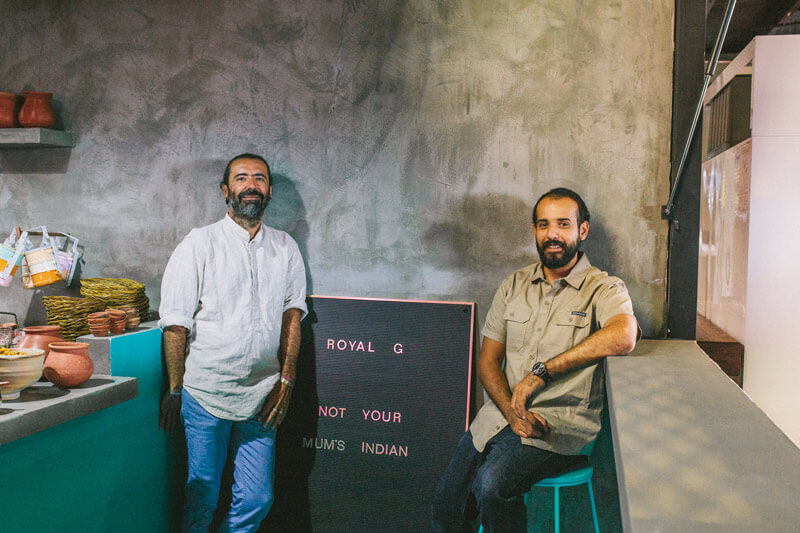 This new venture may allow for more fun, but the food is still serious. Carmona explains it as contemporary Indian street food, layering complicated flavours and textures with one goal: to be tasty. Their heroes are the kati rolls: wrapped rotis with fillings like charred spiced fish, soured with tamarind, and puffed rice and salted cucumber added for crunch. A Fijian ceviche gives a burst of freshness to the menu, but served with a side of crunchy spiral-shaped chakli.
They don't want to replicate anything going on in Auckland's Indian food scene right now. "We know our place," Carmona says. "We're not trying to be Sid [Sahrawat, of Cassia ], or trying to do what they do in Sandringham." And they're not trying to be your mum's Indian, either, which is boldly displayed on a lightbox hanging above the sleek counters.
It's another spin on breaking out of what Aucklanders are used to, but with the flavour profiles remaining distinctly Indian. A 'Bombay Street Sammy' spread with floral coriander chutney is not unlike what students in Mumbai would eat, Carmona says, but done their way. Their samosas are encased in sourdough made on-site instead of the typical thin-crisp shell, a slow-cooked lamb shoulder and bitter melon stuffing inside. @royalg.nz
Uncle Man's
They may have spruced up their menu a little, but the best of K Road's Uncle Man is still available to chow down on at their new Eastridge outlet. The hero is the roti, of course, best torn apart with your hands and dipped in chicken curry or dahl. Some new additions stand out: a prawn mee soup (also known in Malaysia as "penang hokkien mee" or "har mee"), but otherwise the usual smorgasbord of nasi lemak, biryani, laksa and pulled teas feature.
@unclemaneastridge
Dante's Pizzeria
Their empire is slowly but surely taking over all corners of Auckland with their wood-fired, sourdough-base pizzas – most recently at Queen's Rise and Browns Bay – and we're not mad about it at all.
@dantes_pizza_napoletana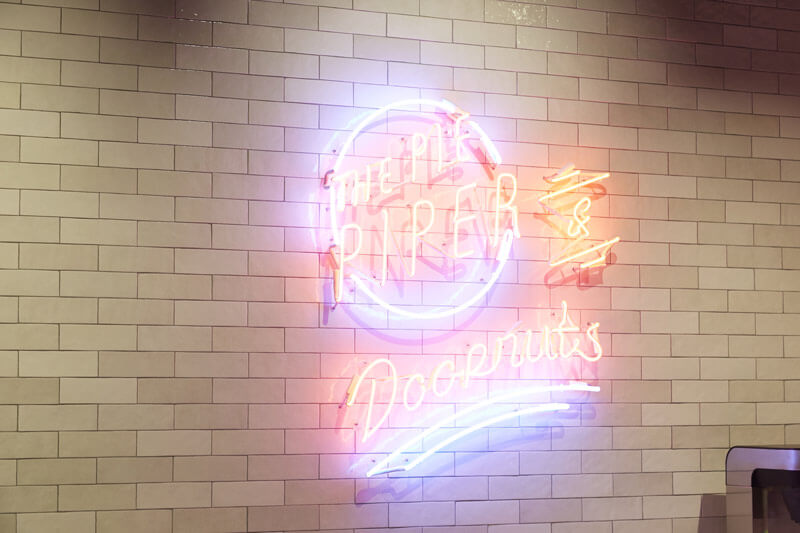 The Pie Piper
Mother-daughter team Danielle and Suzanne Butler have been cutting pies on K Road since 2014, determined to introduce American-style desserts to the Kiwi consciousness (you mean mince and cheese aren't the only pies that exist?). There's bound to be some wholesome latticed apple pies on offer, and pecan too.
@thepiepiper
Boy and Bird
Chicken done all sorts of ways, including their famed rotisserie chicken served with gravy.
@boyandbirdnz
Temakeria
Originally a food truck on the move (Temaki Truck), they've now found their first permanent home for their temaki, a hand-rolled cone-shaped sushi wrap with various fillings. It's a popular quick bite in Brazil, and their most popular iteration with kimchi pork takes inspiration from Korea, where one of the owners is from.
@temakitrucknz
Noa
Alex Isik's latest (he also pioneered Feriza's, Miss Istanbul and Bodrum Kitchen, among others) fires up the grill with smoky barbeque and burgers, cooked on charcoal.
@noa.chargrill.burger
The Eatery at Eastridge opens 15 February.
The Eatery at Eastridge
215 Kepa Rd, Mission Bay
@eateryateastridge
Follow Metro on Twitter, Facebook, Instagram and sign up to the? weekly email for more food news.