Jun 25, 2013 Restaurants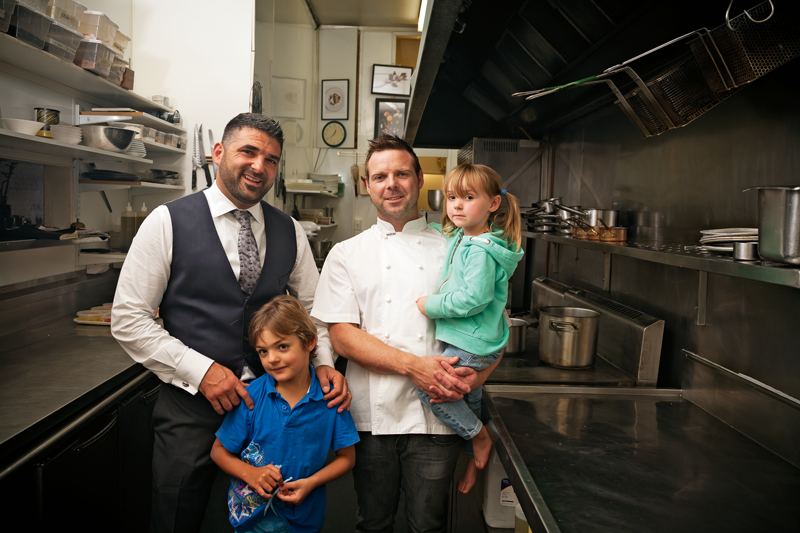 The Grove
, Auckland" width="800" height="533" />
St Patrick's Square, Wyndham St, CBD. Ph 368-4129, thegroverestaurant.co.nz.
Lunch Monday-Friday; dinner Monday-Saturday.
Top Ten Restaurant 2013 * Runner-up: Best Fine Dining Restaurant * Highly Commended: Best Chef (Ben Bayly)
At The Grove, chef Ben Bayly (above right, with his children) takes the ingredients of rustic French-style cuisine and turns them into bravura statements of fine-dining excellence. A super-tasty terrine of scampi and john dory with eel is served with a toast loaded up with finely diced clams escabèche. Crayfish ballotine, in a tomato consommé, is so good and so generous with the crayfish, it transports you straight to a sacred place. Side salads, containing different leaves, flowers, duck-fat croutons and more, are presented as bowls of riotous colour. And the fish! We had perfectly cooked, crusty hapuku on one visit, complete with delightful little puffball fritters of mussel and courgette. Owner Michael Dearth (above left) backs all this with a passionately chosen wine list, glorious cocktails and attentive staff, in a room that is both luxurious and just a welcome touch informal: it's comfortable, uplifting, relaxing, inspired. $$$$$
5 Spoons
A favourite dish: Goat ravioli with oyster mushrooms, buttermilk and sweetbreads.
Degustation option / Free-range chicken and/or pork / Good seating outside / Takes large groups / Bar / Craft beer selection
[booking_form]