Aug 4, 2014 Restaurants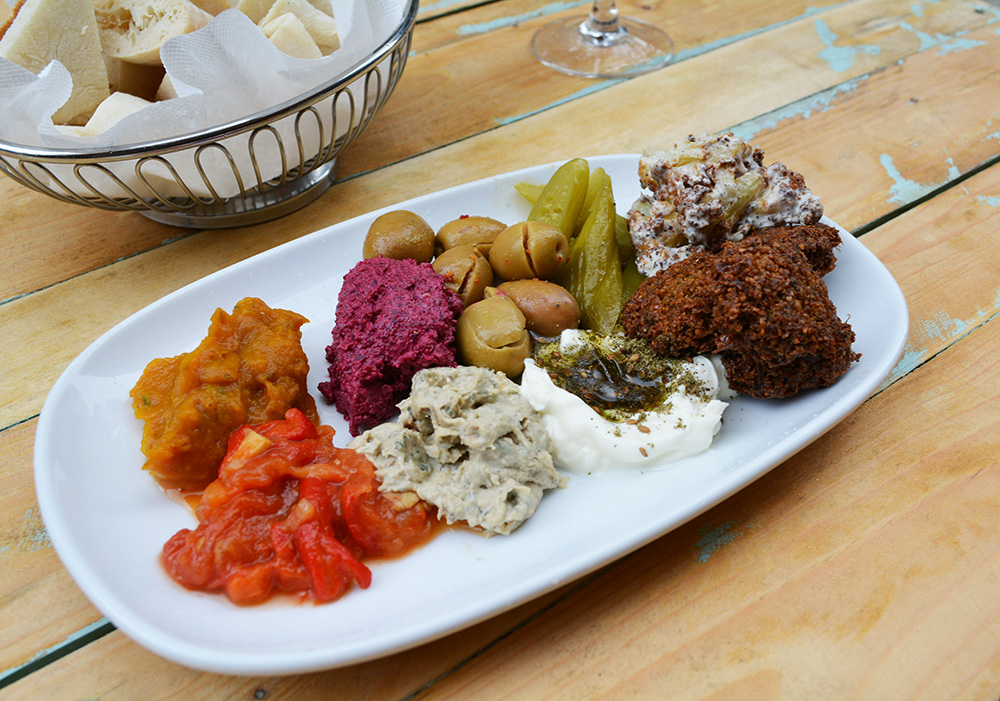 Ima . Photo: Delaney Mes for Metro. All rights reserved." width="1000" height="701" />Ima's mezze plate
By Delaney Mes.
For one busy week, intrepid eater Delaney Mes visited 20 of her favourite restaurants, eating one special dish at each. Some of them were signature dishes, others have been created especially for Auckland Restaurant Month.
Mezze at Ima
Apart from a strong aperitif, is there a better way to start a meal than mezze? The best in the city is found at Ima, above. House-made dips, with a whack of tahini that really hits you, vegetables pickled perfectly sour, cucumbers in brine, and proper za'atar – not the imitation spice mix you usually find, according to chef Yael Shochat. It's a flavour-filled plate and diving in with your hands and the fresh pita is best.
Details of Ima's Auckland Restaurant Month deal here.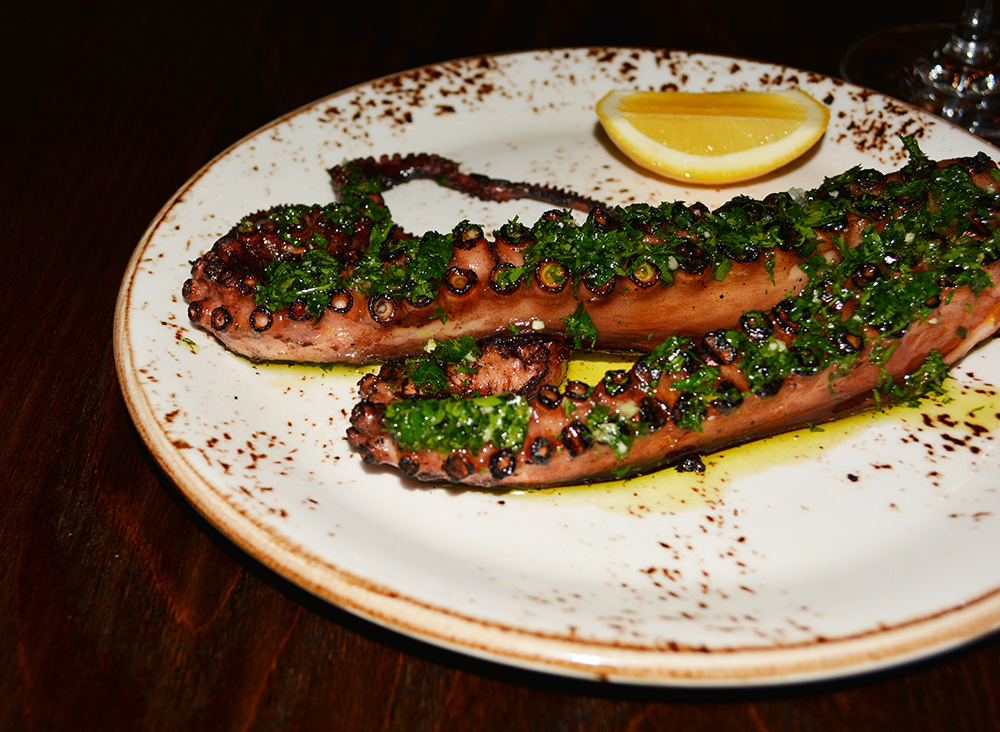 Chargrilled octopus at Gusto
Since Metro editor Simon Wilson panned this dish in a review earlier this year, Gusto at the Grand has been back to the drawing board, and now it's definitely worth a try. Chargrilled and served simply with lemon and parsley and garlic, it's soft like a scallop, but with a strong charred flavour. For a brief moment I was transported from winter in Auckland to a barbecue on a beach somewhere in Europe…
Details of Gusto's Auckland Restaurant Month deal here.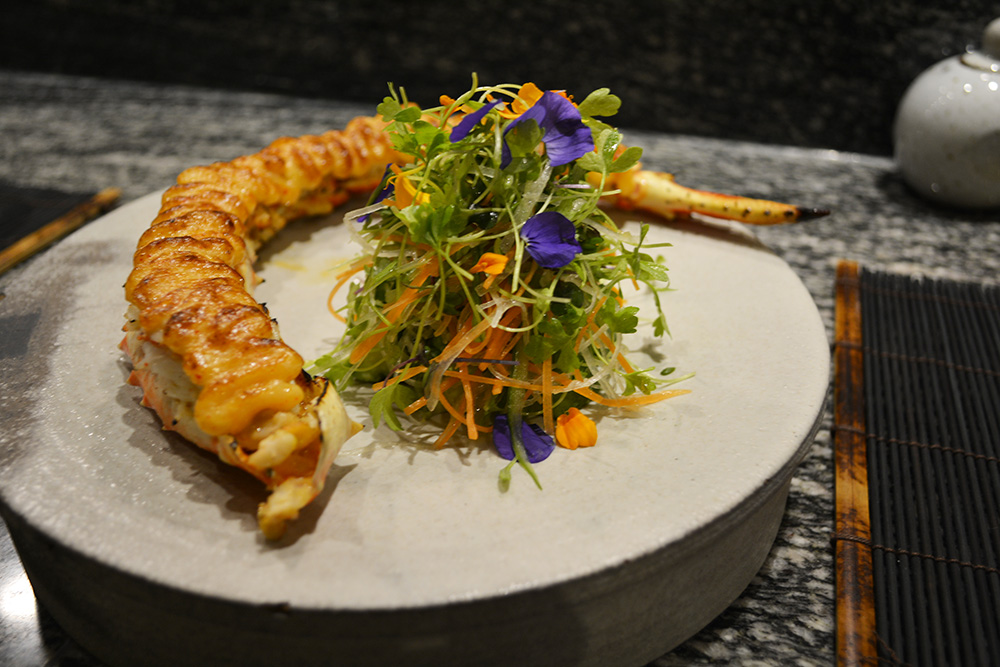 Masu . Photo: Delaney Mes for Metro. All rights reserved." width="1000" height="667" />
Alaskan king crab at Masu
Masu is doing a lot of things right, but a standout dish is the Alaskan king crab. It's served alongside a delicate and very pretty avocado and cress salad, and on top is one of the greatest inventions ever to caress seafood: wasabi lime butter. Holy.
Details of Masu's Auckland Restaurant Month deal here.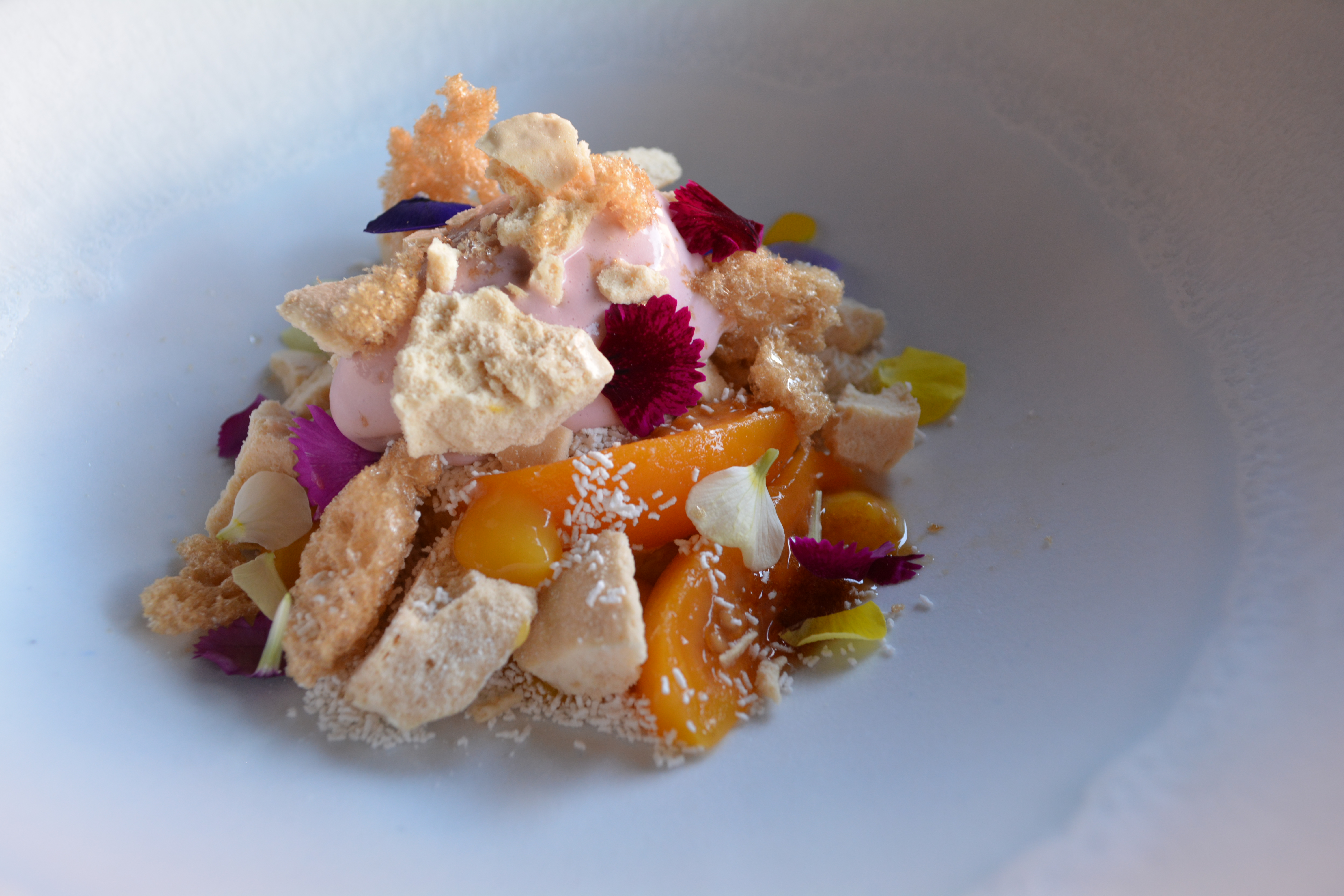 Violet ice cream and Valhrona dulce at Clooney
If you've not been to Clooney, now is a very good time to go. Seven courses for $100 a head is a bargain, the food is modern and fresh, and the desserts especially are things of beauty. New to their menu is a violet ice cream, with a subtle purple colour and delicate texture, and a fragrant – almost floral – flavour. Other textures on the plate, some crisp and some crumbled, are created with valhrona dulce, verjus and pomegranate. It's as lovely to look at as it is stunning to eat.
Details of Clooney's Auckland Restaurant Month deal here.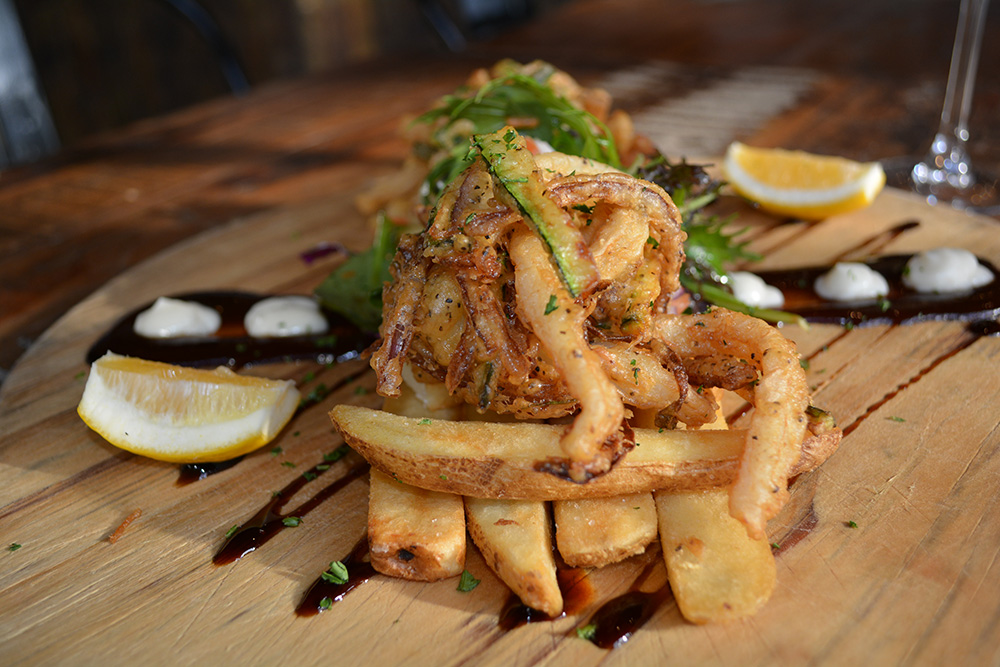 Calamari fritter at Seafood Central at the Auckland Fish Market
Wandering around Wynyard and in need of a bite? Seafood Central at the Auckland Fish Market has a solid menu of extremely fresh seafood and a surprisingly gorgeous wine list. The calamari fritter is a crisp tentacle-filled delight, and comes served on fries with a squeeze of lemon and the requisite aioli. It's a fun take on fish and chips, especially alongside a glass of Nautilus cuvee.
Details of Seafood Central's Auckland Restaurant Month deal here.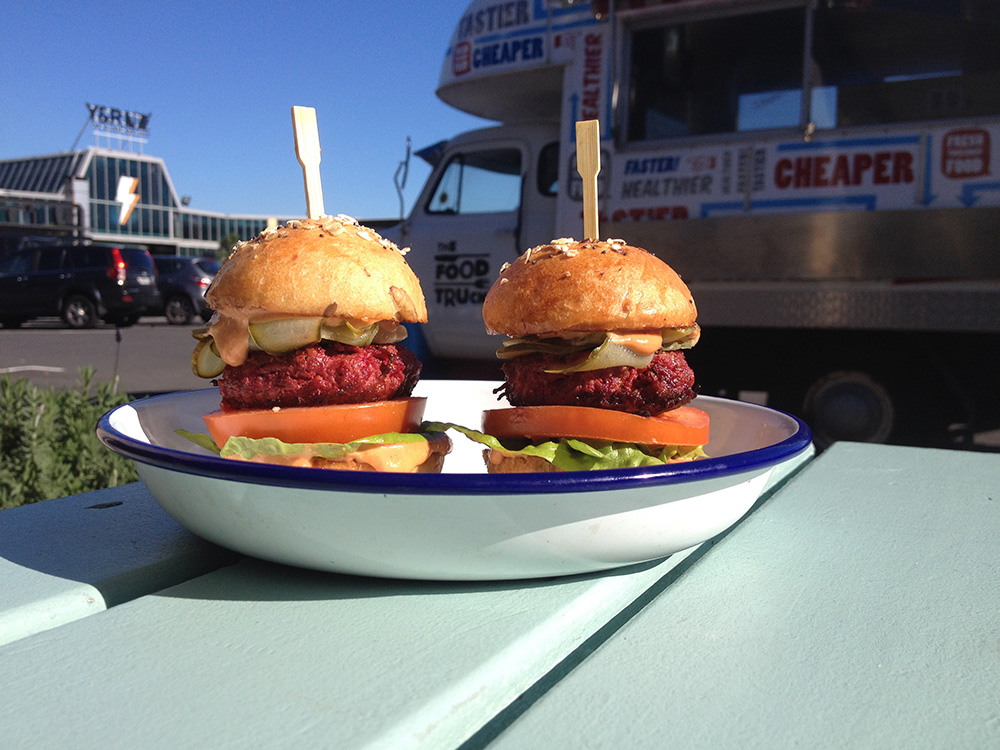 Mini beefroot burgers at The Food Truck
Food trucks are increasingly popular and Auckland's original is leaving its garage for ARM's Street Eats. Mini beefroot burgers will be the order of the day, complete with the Food Truck's famed healthier beef patty, purple and juicy with a load of beets, and oozing that awesome sauce. The incredible soft buns are almost even more awesome.
Details of The Food Truck's Auckland Restaurant Month deal here.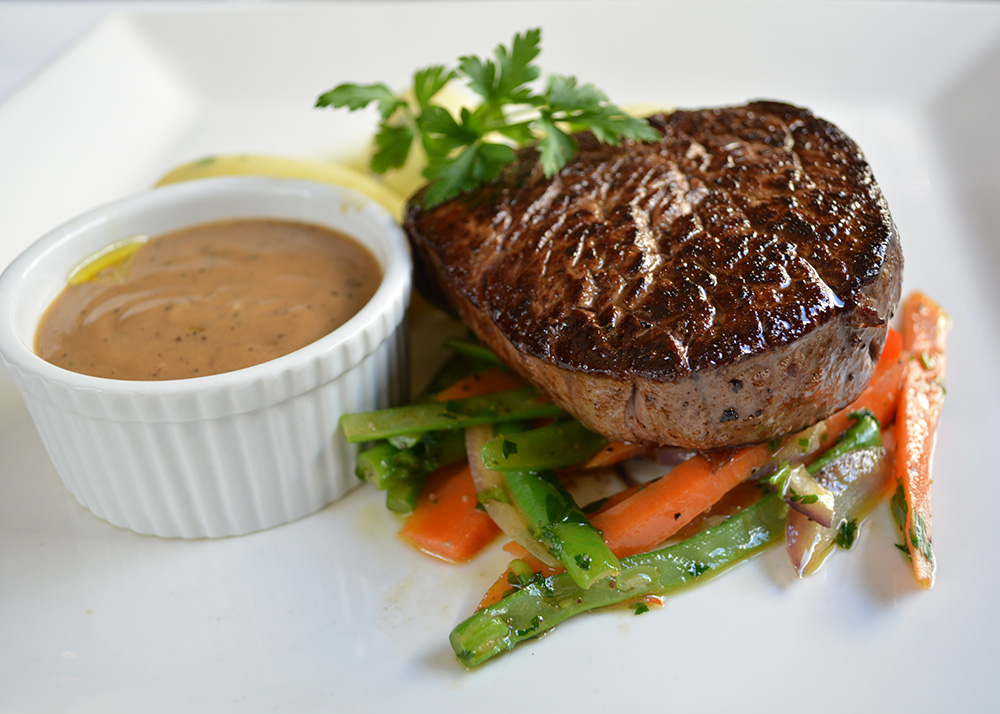 Eye fillet with peppercorn sauce at Tony's Lorne Street
For a trip back in time, when meals were meals and not sharing plates and you enjoyed them singularly with a knife and fork, Tony's Lorne Street awaits your pleasure. Eye fillet expertly cooked, with sauce of your choice, mash and vegetables of the day is a no-nonsense dinner option. Paper on the tables, classic service, and a tidy little wine list too. The peppercorn sauce packs a decent punch, but is perfectly creamy too. That sauce alone is almost worth the visit.
Details of Tony's Auckland Restaurant Month deal here.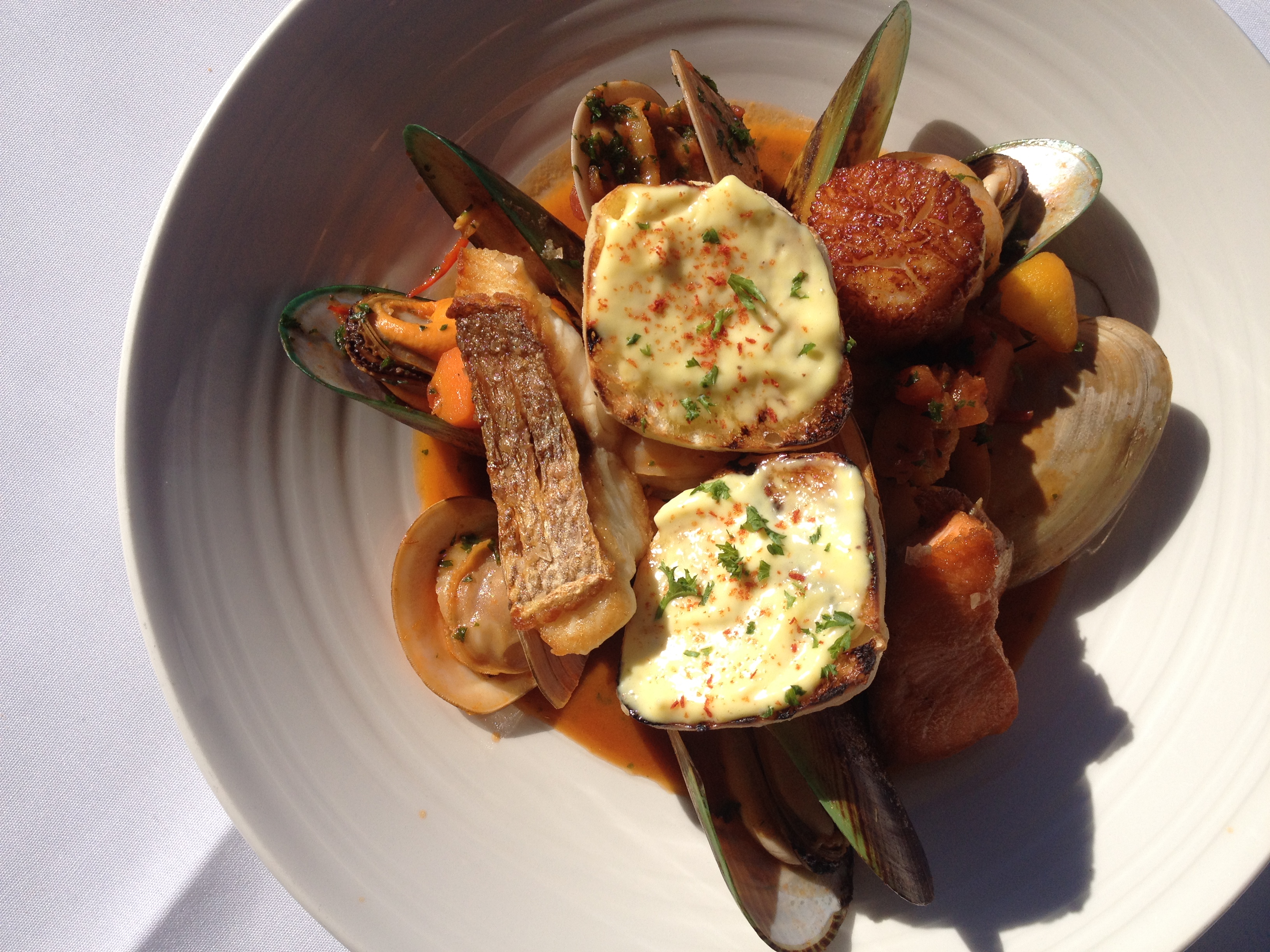 Shane's seafood stew at Fish at the Hilton
A hidden gem at the very end of Princes Wharf in the Viaduct, Fish at the Hilton has one of the best views in the city and free valet parking for diners. At lunchtime in the sun, you may feel a glass of wine is completely necessary, and Shane's seafood stew – inspired by bouillabaisse, is a refined dish bursting with fresh seafood: think Cloudy Bay clams, crispy skinned snapper and salmon, a perfectly seared scallop, and prawns. Bliss.
Details of Fish at the Hilton's Auckland Restaurant Month deal here.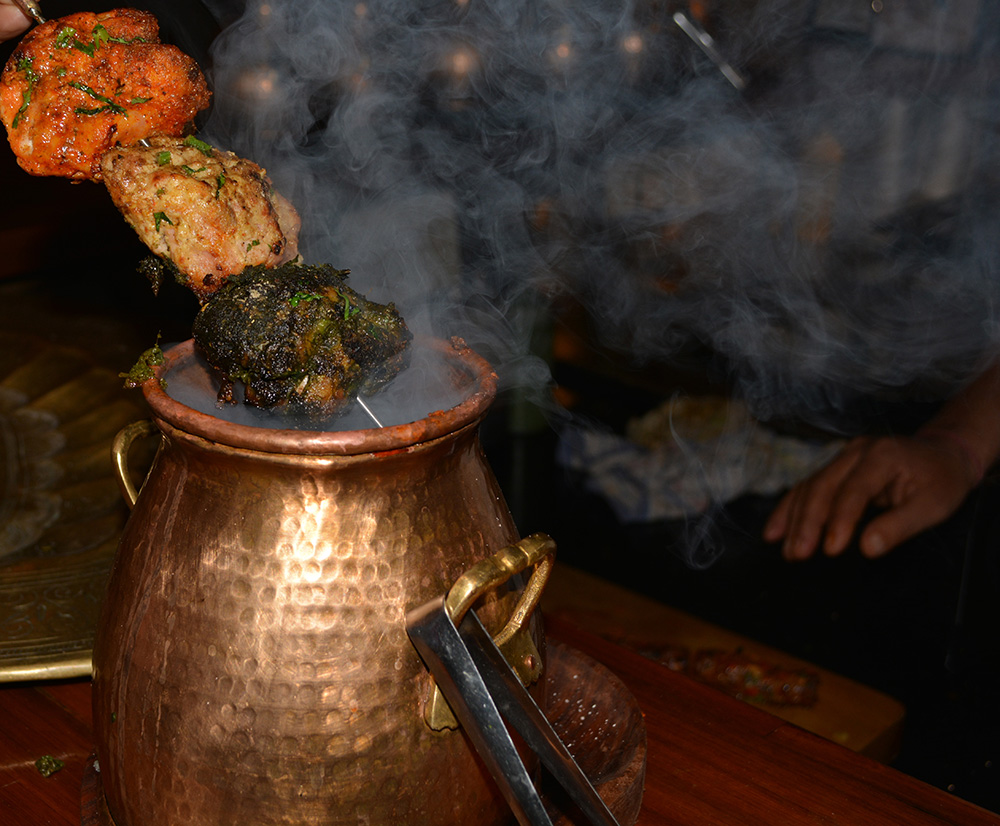 Tandoori chicken trio at iVillage
Some of the city's best Indian food is on offer at Victoria Park Market. iVillage is doing a very impressive set menu this month, including your choice of Tandoor skewers to begin. The paneer layered with coriander and mint is great, the prawns with plum sauce are also great. But that chicken tandoori trio, it's like a whole set of flavourbombs. Each one marinated with a different spice mix, and with that characteristic smokiness from the tandoor, it will more than wake up your taste buds.
Details of iVillage's Auckland Restaurant Month deal here.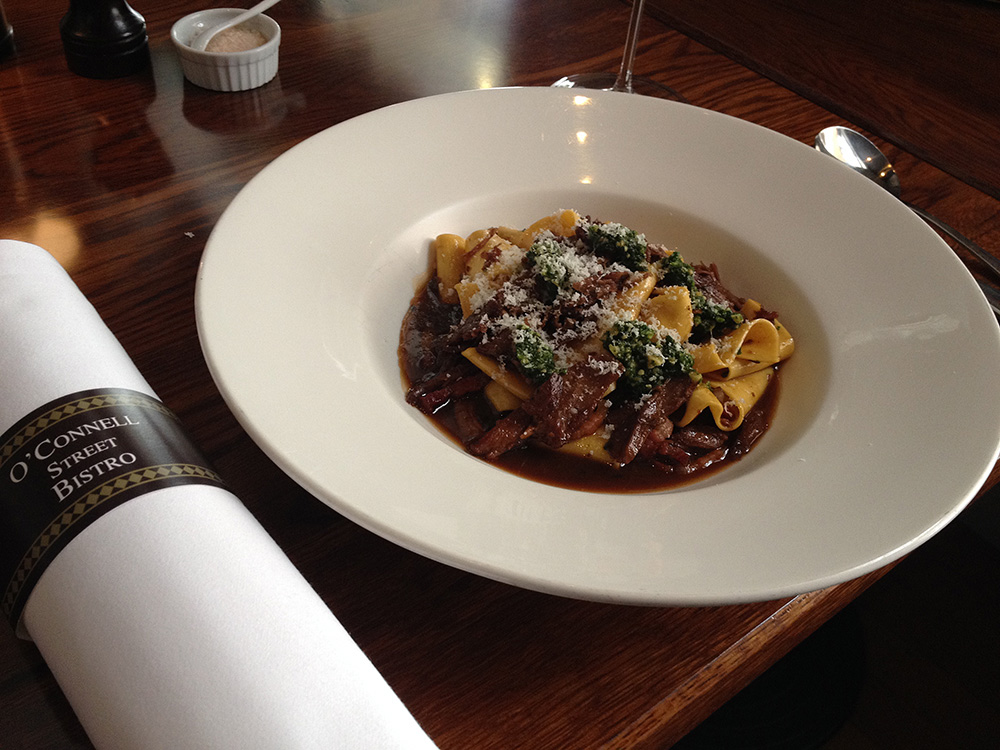 Braised rabbit pappardelle at O'Connell Street Bistro
O'Connell Street Bistro has been on its corner for 16 years, yet through all the menu changes one dish has remained: braised rabbit pappardelle. It's a delight – an egg-yolk heavy pasta, cooked perfectly al dente, with unctuous rabbit, the gaminess mellowed with its slow cooking, and a watercress and walnut pesto, so intense and fresh, to cut through that richness. Everything is made in house, and a glass of pinot from the excellent wine list washes it down most satisfyingly. This dish should be on every Auckland eating bucket list.
Details of O'Connell Street Bistro's Auckland Restaurant Month deal here.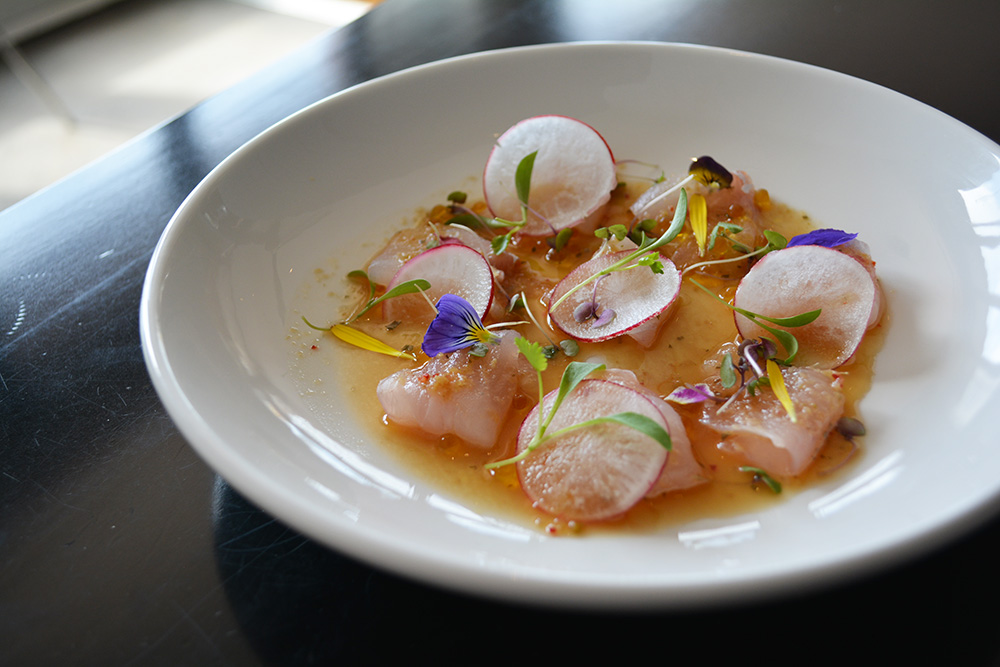 Snapper sashimi at Ebisu
Ebisu serves beautiful Japanese in an industrial-chic setting. The new-to-the-menu snapper sashimi is light, fresh and gorgeous. The kaffir lime caviar pearls burst with citrus, and the yuzu lemongrass ponzu dressing provides the perfect amount of heat to complement such a fresh cool dish. Perfectly balanced and not bad to look at either.
Details of Ebisu's Auckland Restaurant Month deal here.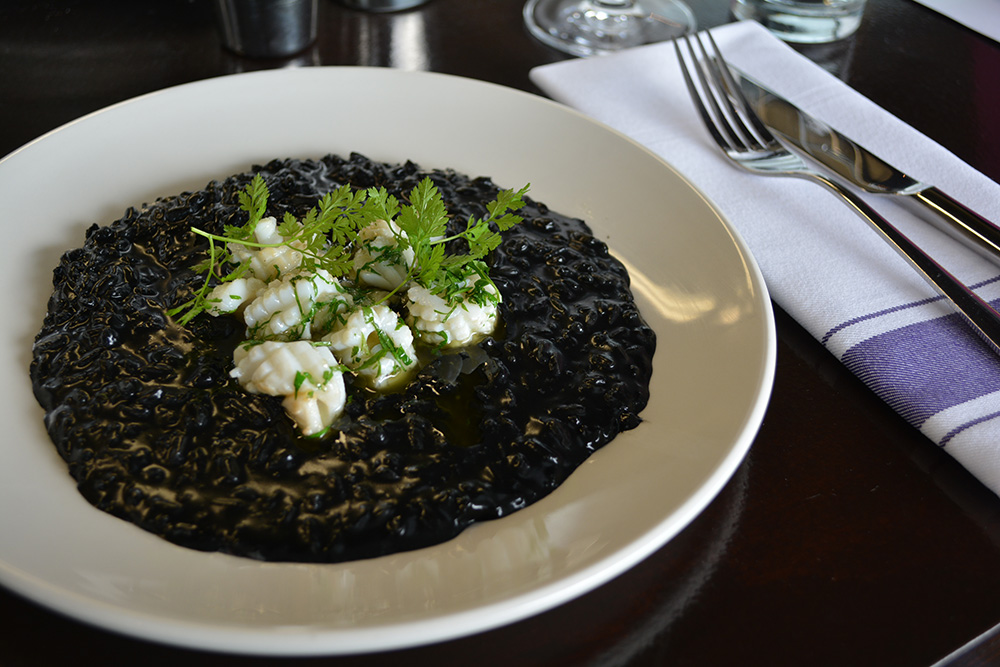 Squid ink risotto with chorizo at Ostro
Another place where the view is as good as the food, Ostro offers an approachable level of sophistication. I've never really been taken with squid ink, but in this risotto it strikingly paints the plate black and confuses your tastebuds with the flavour and kick of chorizo. The soft curls of fresh squid sit on top, making for a great lunch. Hard to go past those fresh oysters at the raw bar too.
Details of Ostro's Auckland Restaurant Month deal here.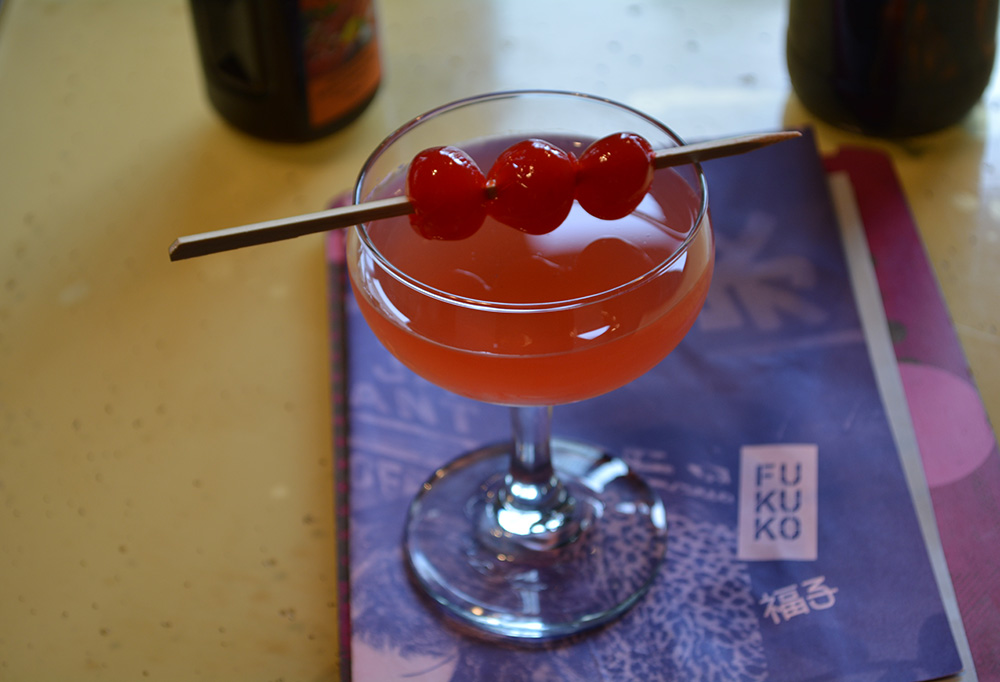 The Lady from Tokyo at Fukuko
Fukuko has a bartender ready to spin a yarn, and it also has a fantastic little taco list. Shochu is order of the day in the drinks department, and in the "Lady from Tokyo", their twist on the Manhattan, the shochu base is infused with rhubarb. Orange blossom water, vanilla-infused caster sugar and maraschino cherries round off this strong, sweet, gorgeously balanced beauty.
Details of Fukuko's Auckland Restaurant Month deal here.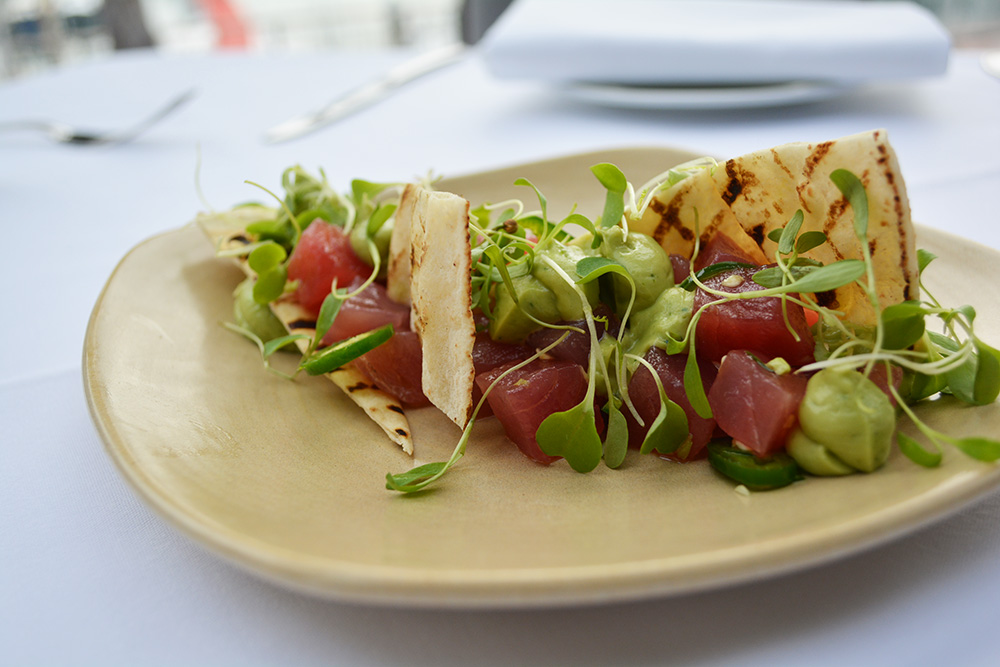 Soul Bar and Bistro. Photo: Delaney Mes for Metro. All rights reserved." width="1000" height="667" />
Tuna tartare at Soul Bar and Bistro
Soul's tuna tartare demands you sit at a white-clothed table with a glass of champagne, overlooking the harbour, and pretending you own one of those boats. The fresh raw tuna is brought to life with jalapeño and built up with creamy avocado: an Asian-inspired starter; a truly glorious thing.
Details of Soul Bar and Bistro's Auckland Restaurant Month deal here.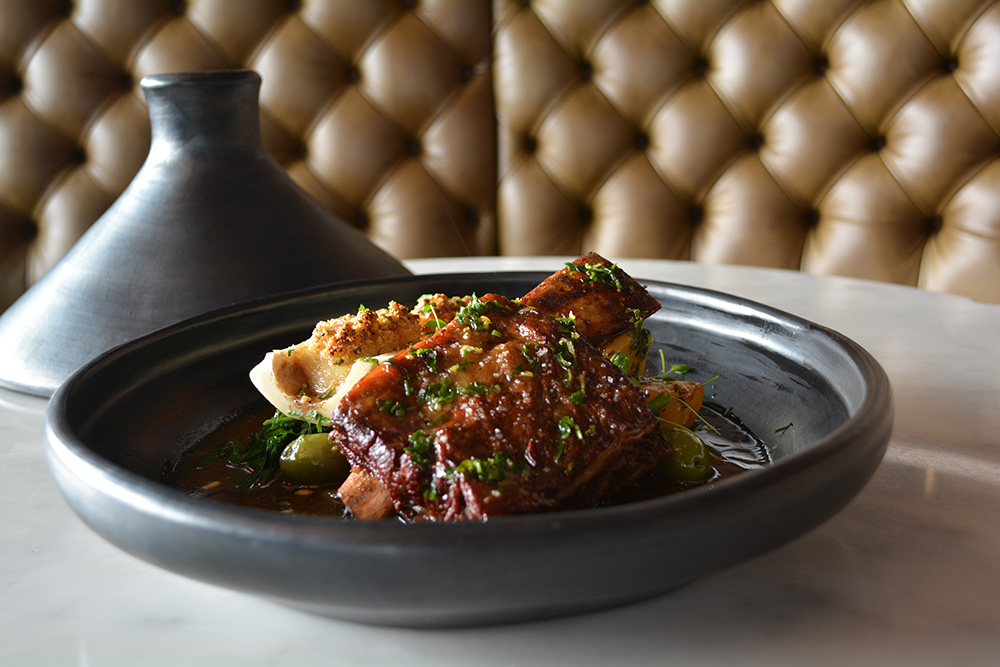 Baduzzi . Photo: Delaney Mes for Metro. All rights reserved." width="1000" height="667" />
Beef short rib tagine at Baduzzi
Sharing is caring at Baduzzi, and they've put a twist on osso bucco for their ARM menu, designed for two to share. True to style, chef Glenn File is using varying parts of the animal, and keeping the bones in for both extra flavour and impressive visuals. Bone marrow and beef short rib on the bone make this a hearty, complex dish. The tagine spices and olives give it a little North African flair, and with one between two it's a good excuse for a date. Go on.
Details of Baduzzi's Auckland Restaurant Month deal here.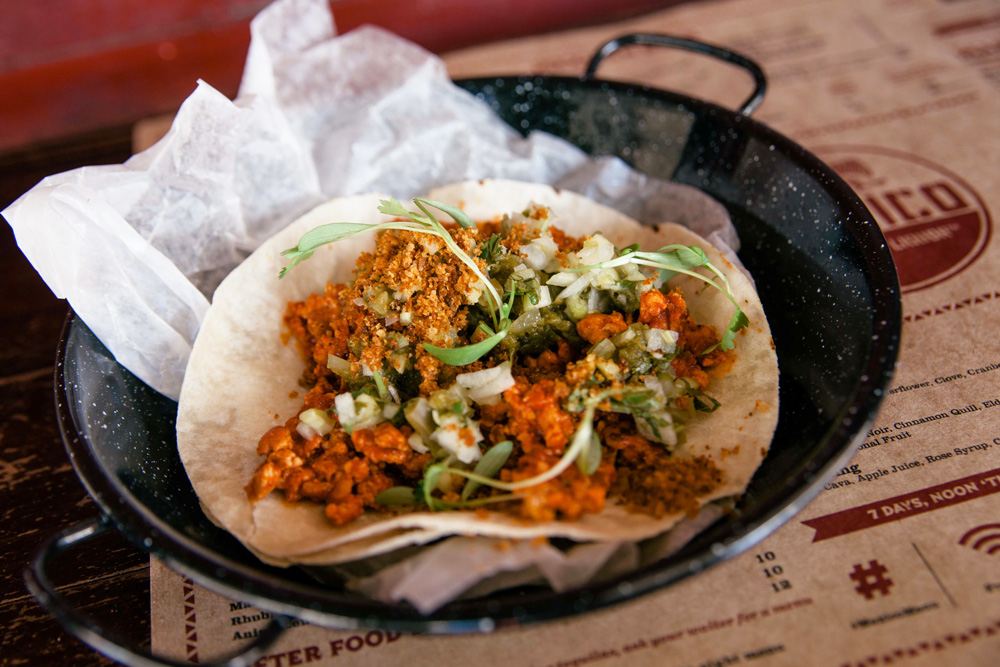 Chicken taco at Mexico
As far as bargain cheap eats in a bustling environment go, Mexico is hard to beat. Their famed chicken soft taco is a mere $6 and loaded with flavour. Boasting a cucumber and cactus pico (a fresh salsa type concoction) and a decent whack of heat, you'll probably need a margarita to wash it down.
Details of Mexico's Auckland Restaurant Month deal here.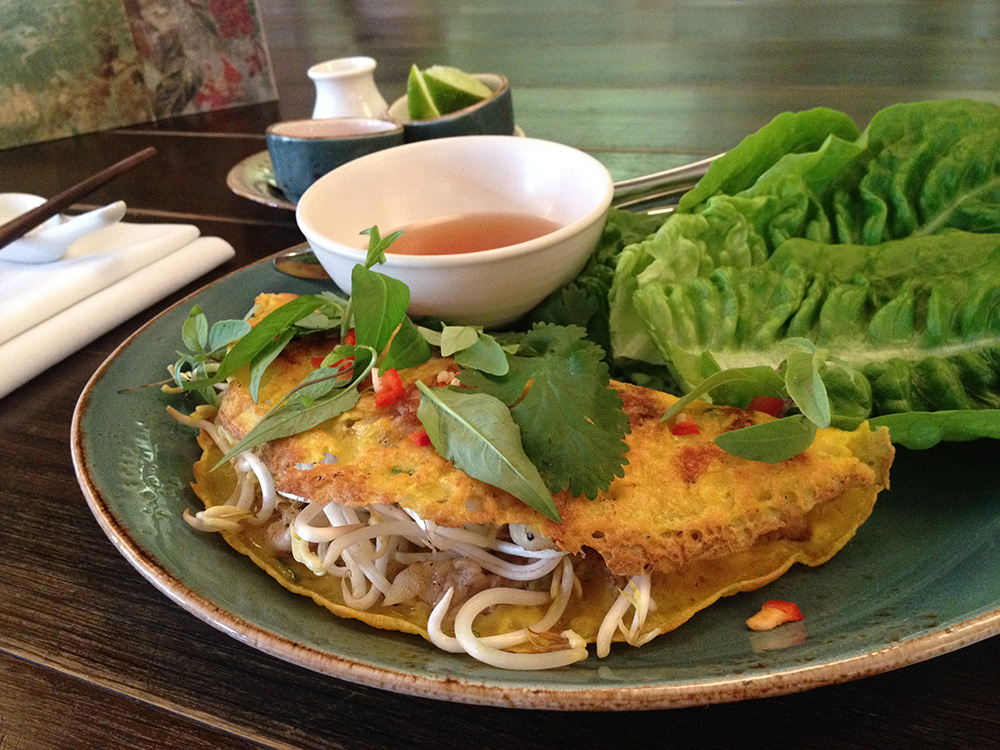 Banh Xeo (pancake) at Café Hanoi
Good Vietnamese can sometimes be hard to find, but the street-inspired menu at Café Hanoi is among the best. You get those authentic South East Asian flavours, but in an inviting dining room with great service, right in Britomart. The banh xeo pancake is light and crisp, and loaded with prawns, pork and mung bean sprouts. It requires you to cut it, wrap it in lettuce leaves, pick it up, and dip in the nuoc cham dipping sauce – all before stuffing happily in your face. Fantastic.
Details of Cafe Hanoi 's Auckland Restaurant Month deal here.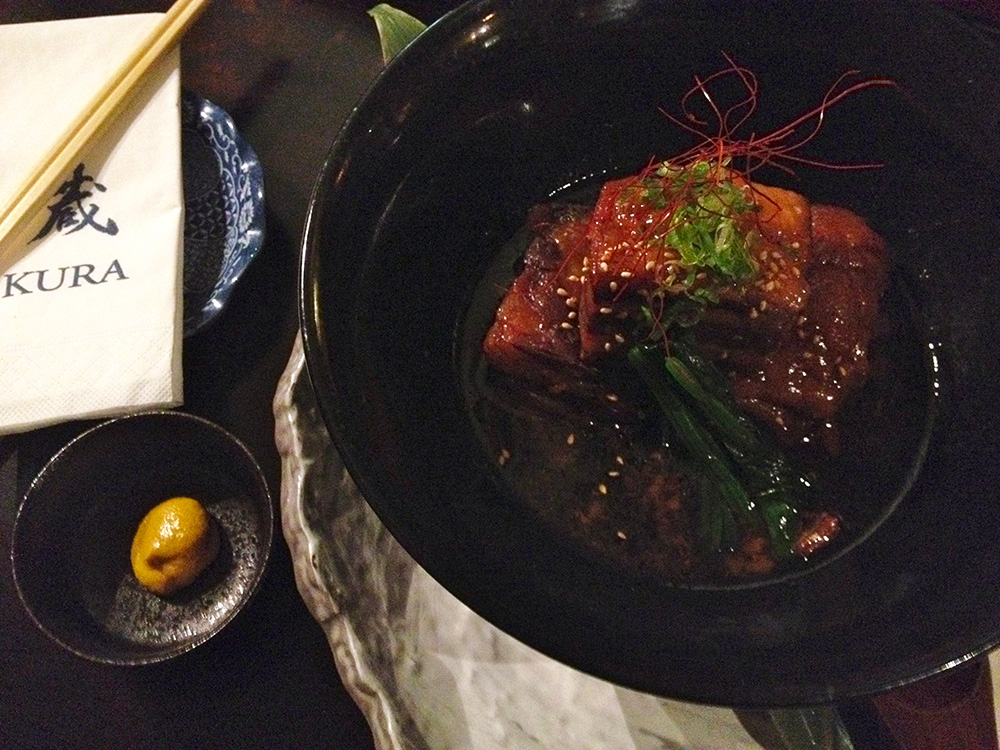 Braised pork belly at Kura
Kura is the perfect pre-show spot in the city, and they can get you well fed in a short time if you need it. They're always calm, professional, and often very busy. The pork belly is among the best I've eaten. It's slow braised, with no awkward crispy bits to chew through, and comes in a rich, sticky braise that melts in your mouth, with a few greens to keep you from melting away yourself. Sake is highly recommended to wash it down.
Details of Kura's Auckland Restaurant Month deal here.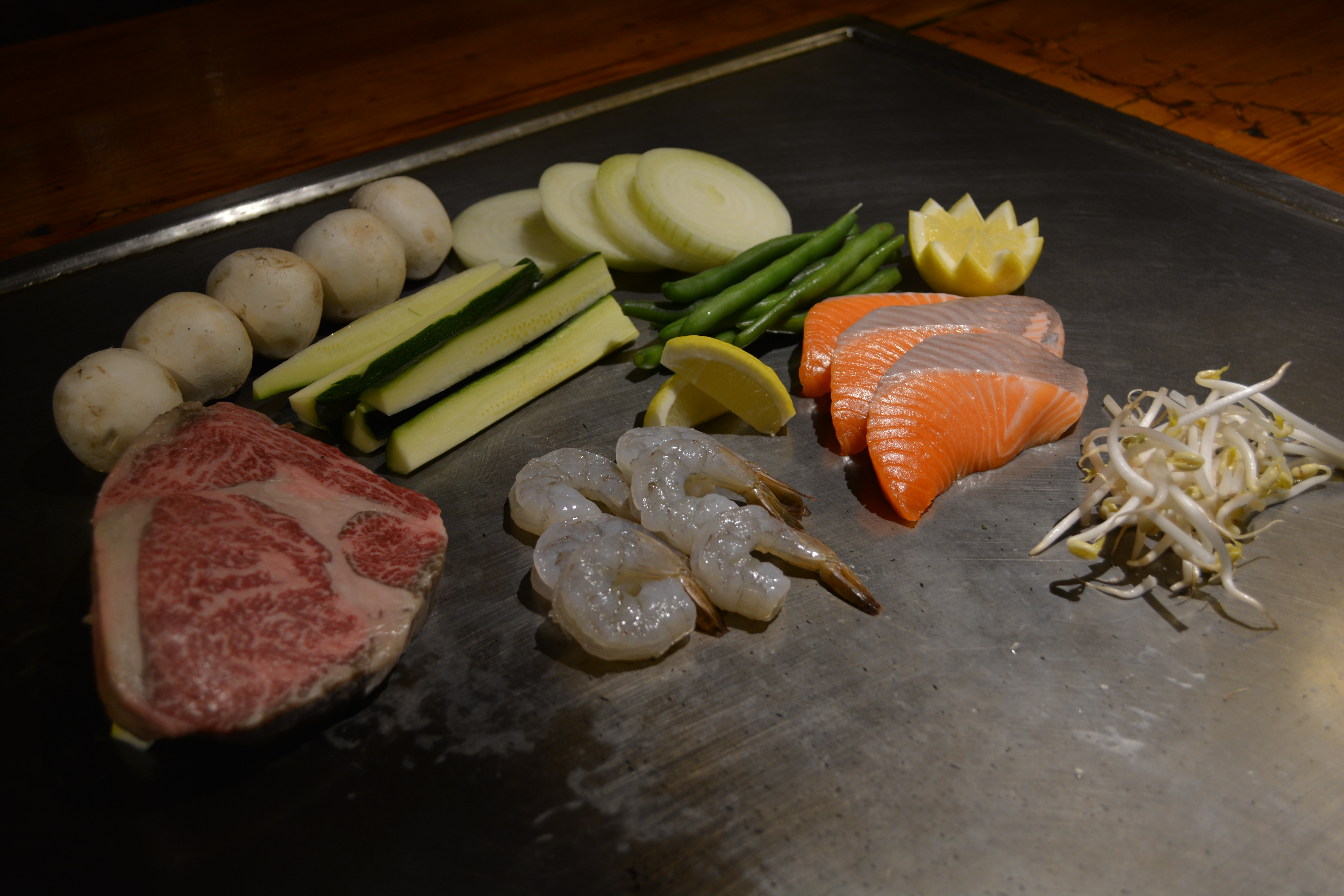 Wagyu teppan yaki at Daikoku on Quay
For some good old-fashioned (if not slightly 90s) teppanyaki action, get thee to Daikoku. The food is cooked right in front of you with flair, and kids are guaranteed to be entertained by all that flipping and throwing and barbecuing. Adults will most likely enjoy the 9.5 marbling grade of the wagyu beef, imported specially from Japan. When barbecued, wagyu stays so soft, it's like – as a friend of mine says – "meat marshmallow". Delicious.
Details of Daikoku on Quay's Auckland Restaurant Month deal here.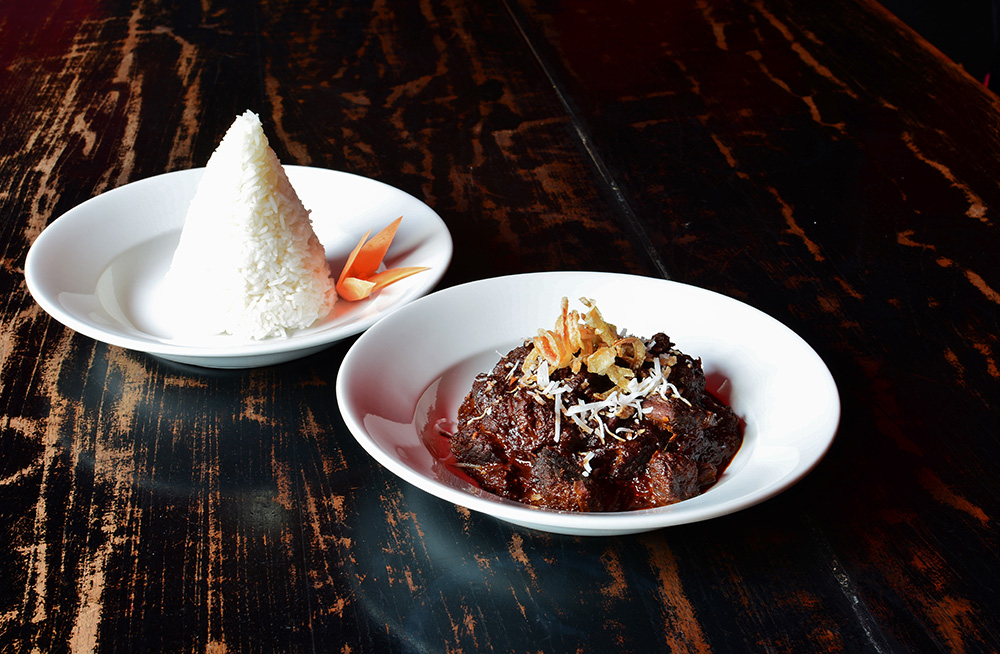 Beef rendang at Monsoon Poon
Monsoon Poon pride themselves on excellent service to complement their fun and filling South East Asian menu. The beef rendang is meltingly tender, a result of the many hours it's been slow cooking, which also gives the anise and cardamom time to infuse every rich mouthful. Perfect with coconut rice. A bustling spot in the central city, and did I mention they have dessert cocktails? Yes please.
Details of Monsoon Poon's Auckland Restaurant Month deal here.