Jun 25, 2013 Restaurants
Sidart -DSC_9317.png">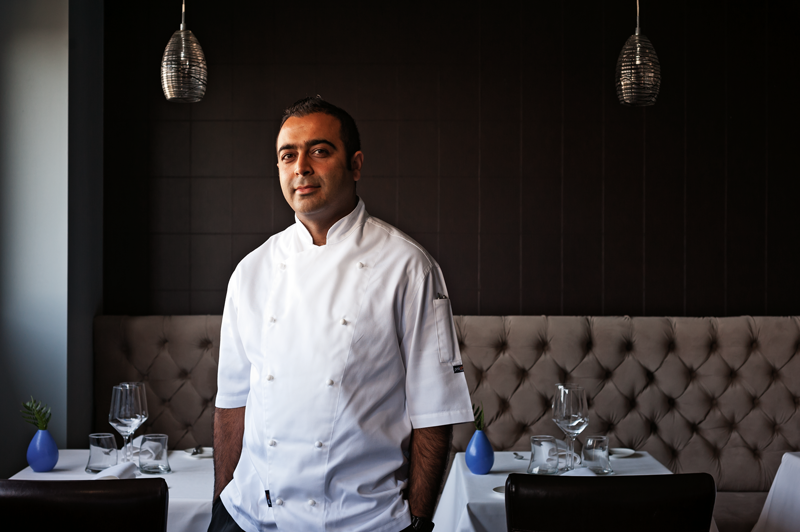 Level 1, Three Lamps Plaza, 283 Ponsonby Rd, Ponsonby. Ph 360-2122, sidart.co.nz.
Lunch Friday; dinner Tuesday-Saturday.
Top Ten Restaurant 2013 * Runner-up: Best Fine Dining Restaurant * Highly Commended: Best Chef (Sid Sahrawat) * Highly Commended: Best Short Drinks List
Upstairs at the back of one of the most unlovely retail complexes in town — the Three Lamps Plaza, whose owners need a good talking to — Sid Sahrawat (above) and his team have created an oasis. Softly coloured and comfortable, the simple rectangularity of the room offset by a delightful lighting effect played across the ceiling, it offers you elegant table settings, a view over the city, friendly and impeccable service — take a bow, maître d' Ismo Koski — and a stimulating wine list. And, of course, excellent food. Sahrawat
is a fine-dining expert, a chef who has diligently refined the modern techniques and ingredients to create inventive, thoughtfully compiled, beautifully flavoursome and attractive dishes. You can get the full shebang most nights, or try the five-course lunch dego on Fridays for just $50 or book yourself in for the Test Kitchen on Tuesday nights: eight courses for $80, plus what you drink. How's that for brilliant. $$$$$
5 Spoons
A favourite dish: Duck with liquorice and goats' curd.
Fixed-price meal options / Degustation / Good for vegetarians / Free-range chicken and/or pork / Takes large groups
[booking_form]