Jun 25, 2013 Restaurants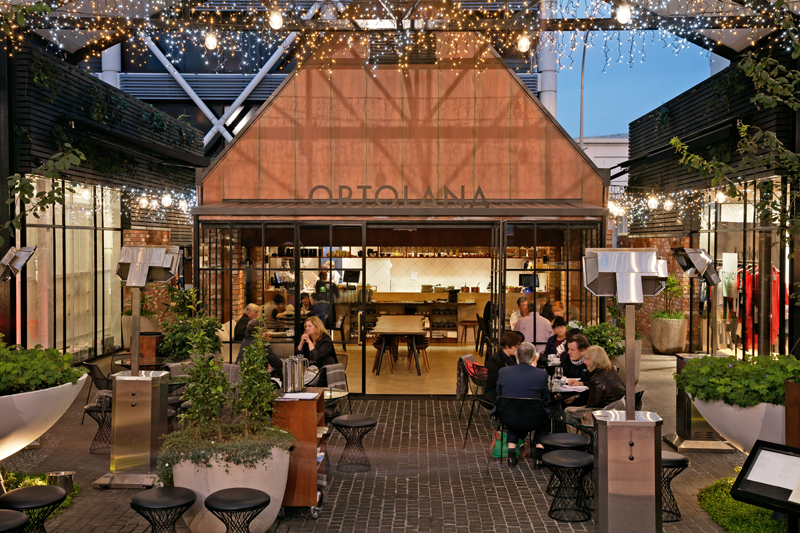 The Pavilions, 31 Tyler St, Britomart. Ph 368-9487, britomart.org/ortolana.
Breakfast, lunch & dinner, 7 days.
Top Ten Restaurant 2013 * Runner-up: Best New Restaurant * Runner-up: Best Casual Bistro
Is there no stopping them? The Hip Group — that's Jackie Grant and Scott Brown, along with their star chef Jo Pearson — are already famous for their cafes (Takapuna Beach Cafe, Cafe on Kohi, Richmond Rd Cafe, Rosehip…) and have now extended into night-time restaurants. Their flagship is Ortolana, in the Pavilions in Britomart, and we'll tell you now: if you want to eat lunch there, get in before midday. If it's dinner you're after, go for lunch and hold on to your table. (Shades of Depot? Most definitely.) And what's the fuss about? Partly it's people watching — Ortolana has few rivals as a place to see and be seen. But mostly it's the usuals: wonderfully tasty, simply but inventively conceived and beautifully cooked food; quick, attentive service; very good wine. The baking is done at the Hip-owned deli/cafe The Store, just across the courtyard, and sweet treats are from Hip's Milse. They grow the veges on their own farm, and they source from artisans where they can. More than Hip, they are artists. $$$
4 Spoons

A favourite dish: Ribeye bistecca with fried green tomatoes and oregano relish.
Shared-plate options / Good for vegetarians / Free-range chicken and/or pork / Good seating outside /
[booking_form]