May 24, 2016 Restaurants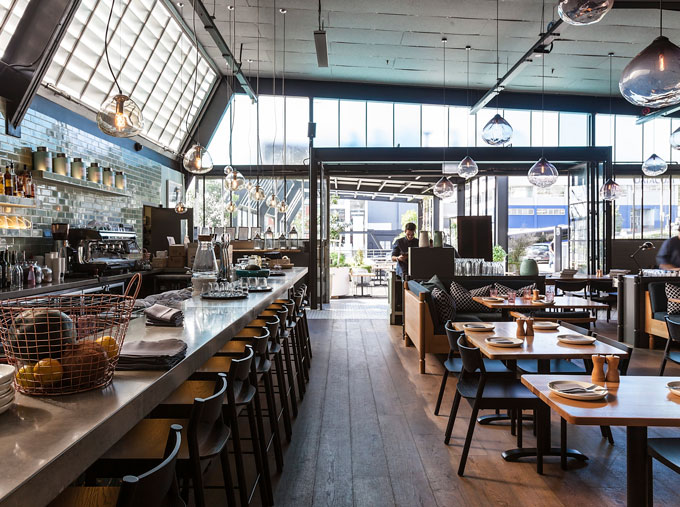 Photo: Sarah Grace

Shed 5, City Works Depot , 90 Wellesley St. Ph 309-0304, odettes.co.nz
Hours: Breakfast and Lunch 7 days; Dinner Tue-Sat. $$
Runner-up, Best Inner-City Bistro; Finalist, Best All-Day Restaurant

What makes it special?
It's a beautiful and extremely comfortable room, and out front there's a terrific courtyard. Which means, with its menu full of delectable food, Odettes is the perfect spot for a catch-up with friends, a business "meeting", a dinner for two or even some private time just for you.
Behind the scenes
Odettes keeps getting busier, and we're not surprised. You can have puy lentils for breakfast, served with lime labneh, cashews, a savoury crêpe and poached egg. For lunch, sesame doughnuts with lemon mascapone, rose and honey? Well, you might want to build to that with confit octopus or a garden salad, perhaps. At night, they add dishes like crayfish tortellini, served with yoghurt curd, saffron cream and baby spinach. It's all rather heavenly, really.
A favourite dish
Pork belly dumplings with maple and bourbon dressing and spring onion.
What it offers
Shared-plate options / Free-range chicken and/or pork / Good seating outside / Takes large groups / Bar / Craft beer selection / Good for kids

Inner-City Bistro
Bookings: No, except for groups 6+
Price: $$
Seats: 125
Chef: Josh Kucharick