May 4, 2018 Restaurants
Opening in Mt Eden soon, new restaurant Xoong fuses Chinese and Japanese food
Xoong is the Vietnamese word for pot. It's one of the only references to owner David Dau's South East Asian heritage at his new Mt Eden restaurant of the same name where, alongside head chef Cameron Knox, he's fusing Chinese and Japanese cultures in both the food and décor.
The space is now hardly recognisable from its tenure as Molten; the long, still sparse bar on the restaurant's right-hand side the only feature which wasn't completely overhauled. Now, split into various cordoned off nooks both up and downstairs, the cavernous, bunker-style space is somehow brighter and more intimate. Paper lanterns and various slightly kitsch flourishes complete the transformation.
Read more: Auckland's best restaurants | Auckland's best cafes | Auckland's best cheap eats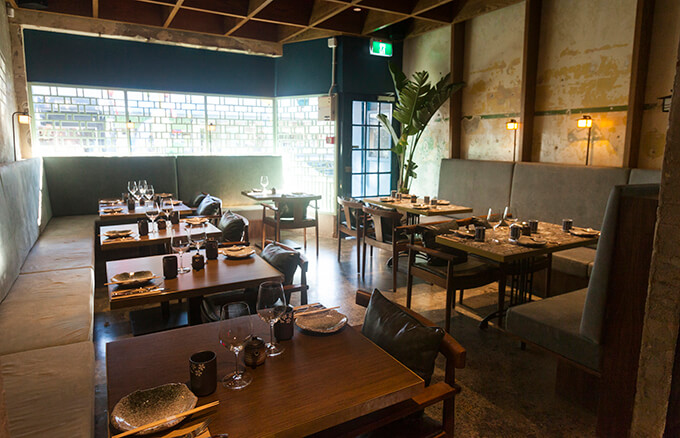 Designed by Ctrl Space, Dau has also enlisted the help of the same cabinet makers who worked on Skycity's Huami . References to the opulent, inner city Chinese restaurant are made on Xoong's ceiling with red panelling, and in boxy shelving and screened private areas for groups. Lumpy ceramic serveware has been imported from Singapore – chef Knox wagers they're the most interesting-looking plates in Auckland – and there are soft blue banquettes and plush cushions to keep the oldies happy.