Jun 20, 2019 Restaurants
New Malaysian restaurant IPoh Malaysian Cuisine aims to recreate the recipes of home for owner Daphne Toe.
There is nothing I look forward to more than a plate of good Hainanese Chicken. It's a deceptively easy dish, but so much can go wrong: the rice bland, the chicken tough, the sauce too sticky or too salty. Through my life, I must have had it over 200 times. By a conservative estimate. But the Hainanese Chicken here has really got the most important part nailed: it's silky smooth.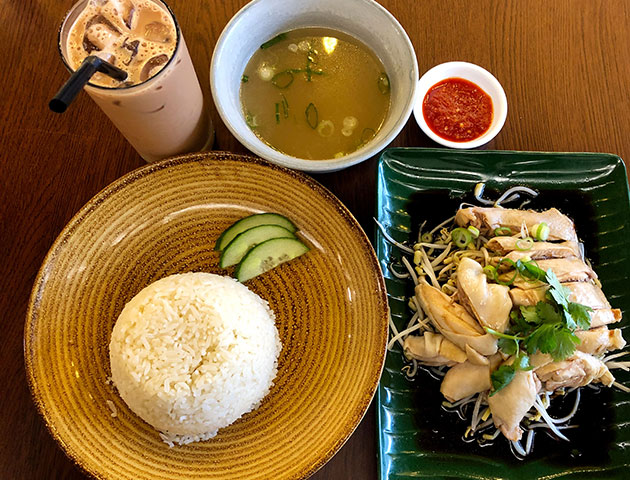 Aucklanders love Malaysian food. You can get great roti canai at Uncle Man's, an excellent char kway teow at Sim's Kitchen in Hillsborough or Malaysian Noodles & Rice House in Avondale, a supremely satisfying laksa at KK Malaysian in Epsom, a tasty durian crepe cake at KL Cafe in Glen Eden, handcut pan mee at The Noodle House in New Lynn.
Yet, Daphne Toe – IPoh's owner – says, it's not enough. Auckland was still missing the taste of home – of Ipoh, a city in Perak, where her parents ran their own restaurant. It was always a dream to recreate her mum's recipes and share them. So Toe left her job in office administration. Every entry in their short menu is a speciality of hers, especially the curry laksa, nasi lemak and wantan noodles. Toe moved to New Zealand in 2012, and Ipoh Malaysian Cuisine is her search for that feeling of family – warm, communal and with a bit of love.
Her chefs are from Ipoh, and so are some of the ingredients, most notably her teh tarik (pulled tea) and kopi (coffee). They're missing that artificial flavour that sticks around in your mouth from the packets of kopi you can buy at the Asian supermarket, and I'm not quite sure what her secret is. "We're constantly working on the ingredients," Toe says, "to get those Ipoh flavours."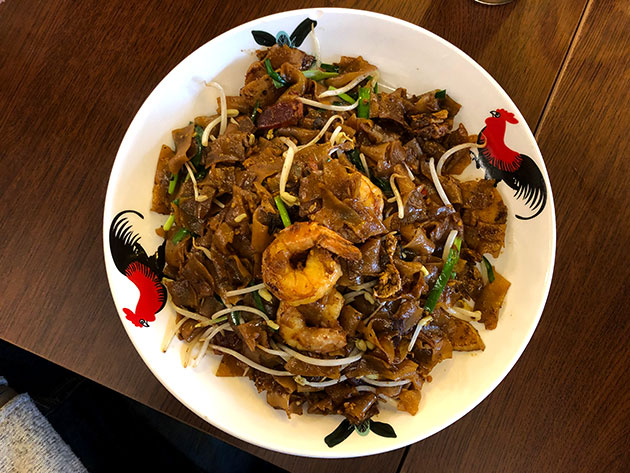 The smoky aroma of wok hei rises from a plate of char kway teow; if you have a good eye, you can spot tiny pieces of pork lard. And you can certainly taste them. Nasi lemak biasa – meaning plain, but you can also have it with curry chicken, sambal prawn or beef rendang – comes with a pandan-flavoured coconut-milk rice, infusing it with that green hue. While you're here, you might as well order the otak-otak too, a fish-cake Nyonya dish that usually comes steamed and wrapped in a banana-leaf. Here, it's fried. "Ipoh style," Toe says.
598 Remuera Rd, Remuera