Nov 28, 2019 Restaurants
We eat at Forest , serving a three-course set menu with a conscience, using local ingredients wherever possible – sometimes foraged.

I have no idea what I'm about to eat. It's a surprise.
Dining at a restaurant without receiving a menu is a double-edged sword, especially if you're about to drop $55 on concept and word-of-mouth alone. It can be fun and exciting, if you kind of know what you're in for. Luckily at Forest, you more or less do: plant-based dishes with ingredients sourced locally, which is why food has to be fluid and change with what's available. That's a brave way to operate, and one that sets my teeth on edge with anxiety – not that it's visibly obvious in chef/owner Plabita Florence, who is calmly constructing and taking photos of dishes in the open kitchen within view of diners.
When we arrive, it's quiet. Fitting in with their organic, community-led philosophy, Forest is extremely hard to find on any digital platform bar Instagram – a quick Google doesn't make their existence immediately obvious, and they don't even have a phone number. But due to previous successful pop-ups at ?The Midnight Baker, Kokako (now Postal Service ) and Kelmarna Gardens, Forest has gathered a like-minded following. I remember eating a single nasturtium bite at Kelmarna's Harvest Festival earlier this year, bursting in my mouth with smoky eggplant and wiped up with peach and chilli oil. It was a very nice bite.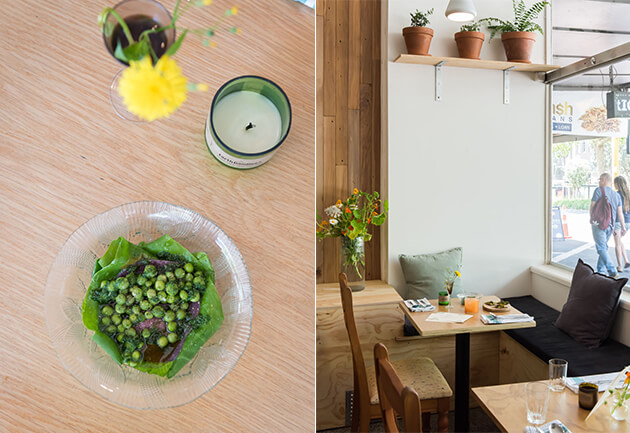 So I'm here, in Forest. There's no other option but to eat their set menu, and they encourage booking to allow the kitchen to prepare just the right amount of food. The alcoholic drinks are all New Zealand tipples, five wines and five beers from producers like Petane Puriri, Garage Project and NewNewNew. The house-made drinks call to me, particularly a carrot fanta which a staff member tells me, "fermented really well, so there's a little bit of alcohol in it." I can confirm, as an expert alcohol-detector, that there might be more than just a little – but it is very nice.
The gift from the kitchen is a carrot cracker made from leftover carrot-fanta pulp – there's more evidence of this clever no-waste thinking through my meal, which is great – topped with pops of pea shell mayo, fermented broccoli and dusts of powdered spring onion. Down the hatch, and tasty.
?READ MORE: The Grange review: Is this the best office-park upscale bistro in Auckland?
The food is not like anything on the Auckland scene at the moment; I like that. Dishes are complex with lots of moving parts, creative and ingredients-led, earthy-tasting, as if you are eating directly from the forest – especially in comparison to all the heavily-salted carbs we're (I'm) usually consuming. And it makes you work for it. There is sharp acidity from fermented/pickled vegetables but flavours are understated and quieter, a shift in palate from the usual in-your-face tastes derived from high-heat I'm used to.
But by nature of how the dishes are created, some flavours feel too hastily thrown together and their execution under-refined, and there's a gut feeling dishes would benefit from more time in the workshop stage to work out how everything meshes together. The dessert, for example, is lovely to look at, and sounds amazing on paper – a blackberry and fig-leaf trifle, the sponge soaked in fig-leaf syrup and sat on top of sticky oat caramel. But I wish the sponger was a lot lighter, and the oat caramel much sweeter, to counter those bitter blackberries.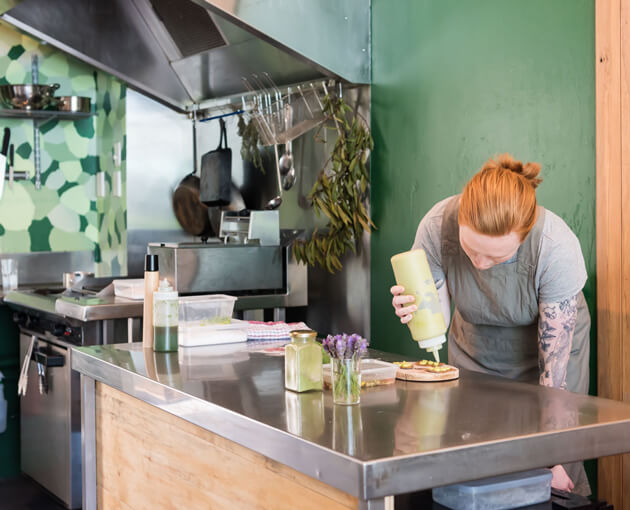 My favourite dish of the night is the first course, a purple kumara raviolo with hints of chilli in a bath of dill and parsley oil. The ravioli is a beautiful texture, all soft and almost melty to taste, and the herb oil made me feel warm inside. Together with the generous topping of peas, it works. After that, a main of tomato and lavender tart, artichoke sauce and pine nuts. Or, fancy pizza, as I secretly call it in my head as my knife spears through it, cutting through artichoke strips and slices of green tomato, before eventually meeting pastry. It's quite lunch-y for dinner, and even with all the veggies on the plate, it didn't seem to have any distinctive flavour, which I really struggled with. There needed to be another something-something to lift it up – perhaps a saltier element in the artichoke cream, which was bordering on deliciousness.
Depending on your appetite, you could leave the restaurant a little hungry, which is a shame after three courses. But there is a lot of potential at Forest, and I think they could get there. The wonderful thing is I want to come back – for another menu, for another round of dishes, for food that is just more, bottom-line, flavoursome. But that's the beauty of a restaurant willing to take these risks: even as a slightly underwhelmed diner, there's that nagging feeling of, what if? And I think Forest deserves your time while they find their footing; it's nice to support people operating in conscious, ethical ways, and you may stumble into something great.
If I had to make one concrete suggestion… I would kill for some bread.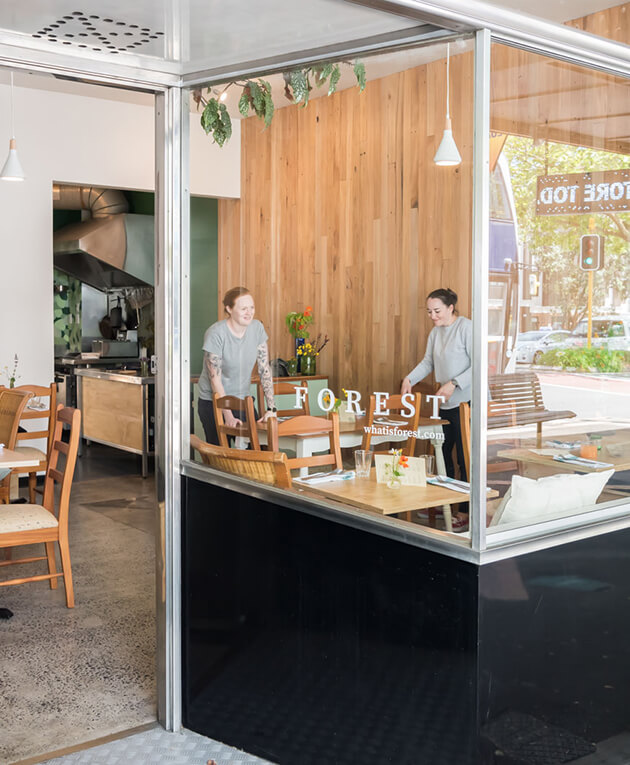 2.5 spoons – Good
Forest
177 Symonds St, Eden Terrace
@forest.akl |Book here
Hours: Tuesday-Saturday, 6-10pm
Bill: ?$55pp for a three-course set menu
1 spoon – We'd eat here if we had to
2 spoons – Good, but really should be better
3 spoons – Very good
4 spoons – Extremely good
5 spoons – Superb: Among the very best of its kind