Sep 13, 2013 Restaurants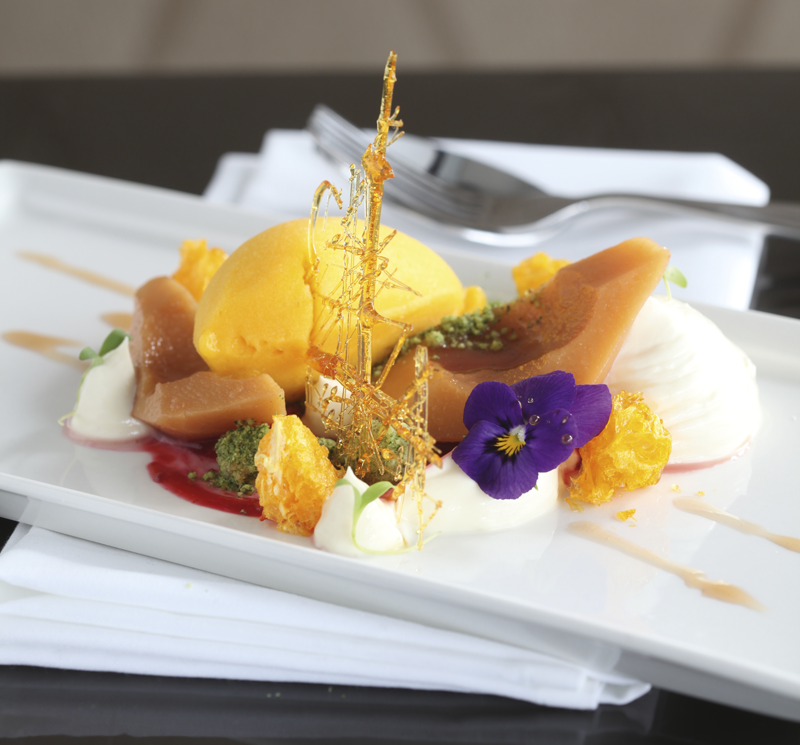 Address: 126 Symonds St, Royal Oak.
Ph 624-5678. cocorestaurant.co.nz
Hours: Tuesday-Sunday 5.30pm-late.
Dinner bill: Entrées $16-$20.50; mains $26-$34; desserts $15-$16; set menus $60-$120.
By Jesse Mulligan. Photographed by Ken Downie.
I love it when a restaurant with no ancestry opens its doors. It's not owned by the Hips or the Packs, not an Al Brown special nor a new solo venture from the head chef at The Grove . Coco is just a new restaurant, by comparatively new people. They open with no established customer base, no supplier relationships, no existing staff. It's a tough way to start, and they're making a real good go of it.
Chef Daniel Nguyen came to Royal Oak via Vietnam, AUT and a few more years overseas. You'd call his food modern-Asian-fusion if you were forced to, and he cooks very well, from classic fare such as porcini risotto to more innovative dishes such as squid with pine-nut purée and papaya salad.
You might be wondering what's so Asian about porcini risotto, and the answer is the mushrooms and tofu that come with it, but it's hard to eat arborio rice and think of anywhere but Italy. There's a haloumi dish of distinctly Euro-parentage too, with cos and mayo and radicchio, and although like the other stuff it tastes pretty good, I'd be happier to see a bit more of a consistent menu direction throughout.
I'm hungry enough to live with bread and butter at the start of the meal but a great restaurant needs to define clearly what it is and what it is not. Still, you'll eat well while they're working it out.
Service is sweet, and attentive. Every person in the room is dedicated to doing their job as well as they can. They seem excited about being there, eager to learn and keen to help. Someone trying their best who gets a couple of things wrong is about 10 times the value to a restaurant of someone who knows everything but doesn't give a shit. That's a great sign for the future.
For the present, you'll enjoy hearing the pronunciation of your "amoosh boosh", possibly with a glass of "gewurzidon't know how to say that one, sorry". The Antipodes bottled water as standard is a bit less charming and you might not know quite how to feel about having a plastic Reserved sign with your name on it sitting on your table in front of you while you look over the drinks list, but I truly don't think any of this stuff will ruin the experience.
The good stuff: Coco has a great wine list, created by a consultant sommelier who's trained the crew well on matches and all-rounders. There are some excellent dishes, in particular the pork, braised for 12 hours and served with prawn, feijoa and lime dressing. Chef's preference seems to be for tasting style rather than à la carte (although both are offered).
It's just a shame the four-course menu has two sweet courses. At $90, six courses is the one to go for.
The room is fitted out beautifully, with dark colours, Edison-style lightbulbs and textured walls and menus. Sadly the crockery is a bit of a shocker — Briscoes specials which do nothing to highlight the beauty of the food. Getting a piece of tofu on a cheap white saucer makes it feel like you're over for dinner at Daniel's flat during his final year at AUT. No doubt the good stuff costs a fortune — would it be too late to trade those vintage filament bulbs for candles?
3 Spoons
This review appeared in the July/August 2013 issue of Metro.