Jun 25, 2013 Restaurants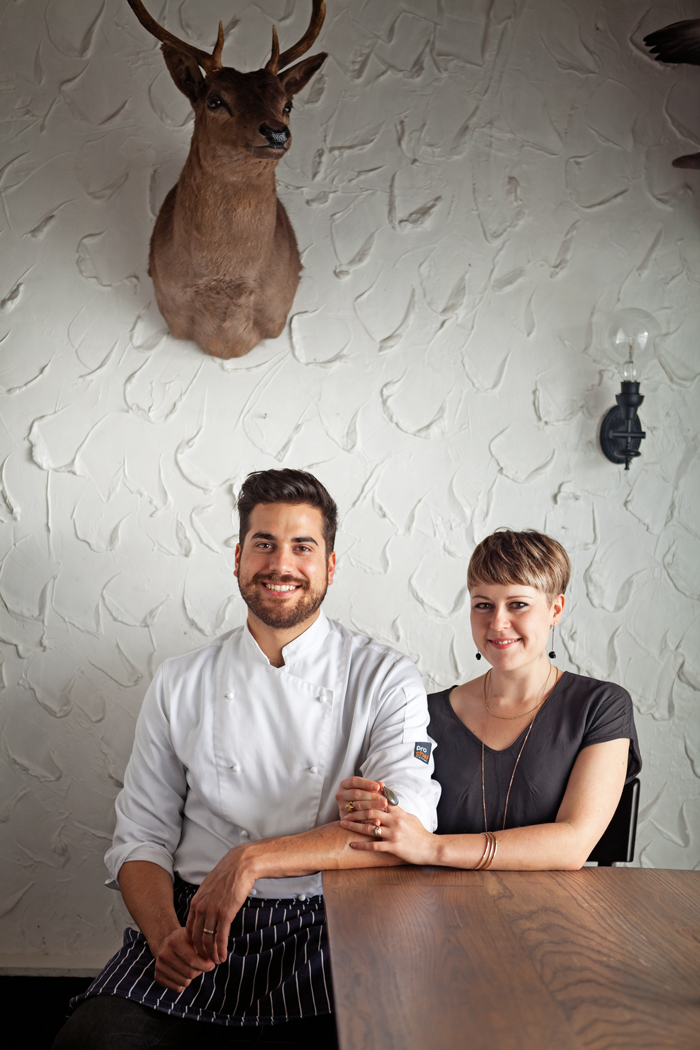 Cazador " width="700" height="1050" />854 Dominion Rd, Balmoral. Ph 620-8730.
Dinner Monday-Saturday.
So it's a "Middle Eastern game restaurant". As in, after a long day hunting boar in the Atlas mountains or beating for gamefowl in the Alexandrian marshes, you can come here, put your feet up with a mug of something wildly intoxicating, and let them cook your spoils for you. Seriously. Or, fancifully, you can pretend that's what you're doing. Cazador is a family operation that has been around for 25 years, and these days it's in the hands of the new generation: chef Dariush Lolaiy (above), son of the founders, and Rebecca Smidt (also above), his wife, who runs front of house. Lolaiy is an inspired chef, slow-cooking hare with a bottle of wine until the liquid reduces to a glorious sticky sauce; tossing up lambs-brain ravioli in sage butter; char-grilling venison so it's like you're at the best campfire in the world. We have previously commented, not entirely favourably, on all the mounted heads on the walls, not to mention the textured plaster of the walls themselves, but we stand chastised: the punters love it, and we do too. $$$
3 Spoons
A favourite dish: Jaghor baghor: an Iranian venison organ medley.
Takes large groups / Bar / Good for kids
[booking_form]