Jun 25, 2015 Restaurants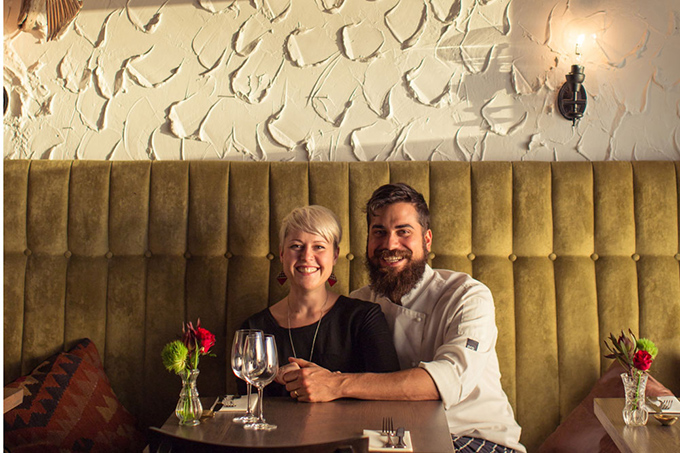 Cazador " width="1000" height="667" />
854 Dominion Rd, Balmoral. Ph 620-8730, huntgatherfeed.com
Dinner Tuesday-Saturday. $$
Runner-up: Best Neighbourhood Restaurant
There have always been trophies on the walls, and the stucco and the archway, because 30 years ago Tony Lolaiy, who started the place, was a hunter as well as a restaurateur.
His son Dariush, who's now the chef and owns the place with his wife, maître d' Rebecca Smidt, has inherited the passion — and modernised it. They do nose-to-tail cooking, they forage, they have a very decent drinks list and a courtyard out the back too, and they present it all with a kind of home-grown, personality-rich, totally captivating charm. Dinners to relish.
A favourite dish: chargrilled boar fillet with endive, blood orange & walnuts. 
NEIGHBOURHOOD
Shared-plate options
Free-range chicken and/or pork
Good seating outside
Private room
Takes large groups
Bar
Craft beer selection
[booking_form]