May 25, 2016 Restaurants
Click here for Metro's latest review of Cazador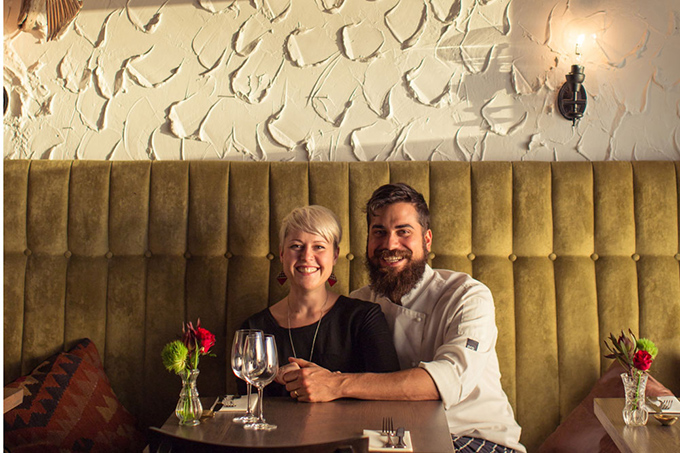 What makes it special?  This family-run restaurant is well into its second generation now, with an inspired chef who has introduced the food styles and standards of casually sophisticated urban dining, while continuing to honour the original focus on game.
Behind the scenes: We don't actually know what would happen if you rolled up to Cazador in the ute with a wild pig straddling the bonnet and asked Dariush Lolaiy to stick the thing on a spit. But, by repute, you used to be able to do that. Maybe you still can. If you don't have a handy porker, fear not: there are trophy heads on the wall, and wild boar is usually on the menu. So are the likes of venison with sour cherry sauce, quail baked in golden flat bread and lambs' tongue fries. Just delicious. The menu changes fortnightly, so the experience keeps renewing itself.
A favourite dish: Chargrilled venison with cherries, cauliflower, pine nuts and anchovy.
What it offers:  Shared-plate options / Set menu: game feast / Free-range chicken and/or pork (wild) / Good seating outside / Private room / Takes large groups / Bar / Craft beer selection
 
Neighbourhood Bistro
Bookings: Yes
Price: $$
Seats: 45
Chef: Dariush Lolaiy
Hours:Dinner Tue-Sat. $$
Runner-up, Neighbourhood Bistro; Finalist, Best Chef: Dariush Lolaiy
854 Dominion Rd. Ph 620-8730, huntgatherfeed.com