Feb 28, 2020 Food
This summer is hot and dry – cool off with one of these iconic Aussie ice cream bars.
In the age of internet hyperbole, every second article about something very good labels it 'iconic' and while it's quite annoying I'm just going to go ahead and do so again here because I don't think I'm better than anyone else churning out online content and also it's very hot and these ice creams are extremely yum.
So yum that when I ate one of the four I bought in the supermarket after walking home from work the other day (not a necessary detail to include but I'd like to showcase that I'm low emissions and also flag to my mum that yes, I am exercising), I enthusiastically went "mmmm!" as if someone were filming me, and I wasn't just standing in the kitchen alone in my apartment.
Of all the things to make their way across the Tasman from Australia, the iconic mango Weis ice cream bar is the one I personally am happiest about. The bars have been around in Aus since 1957 and were one of my favourite treats when I was living in Melbourne.
I'm not sure if their sudden appearance in Auckland's dairies and supermarkets this summer is solely due to the formerly family-owned brand being bought out by Unilever, but I'm going to choose to believe it's just a coincidence so I don't have to think too hard about the original Queensland factory being shut down and moved to New South Wales after Unilever promised the Weis family it wouldn't do that. Who wants to get bummed out while enjoying an ice-cold mango and vanilla treat? Not me, not this time.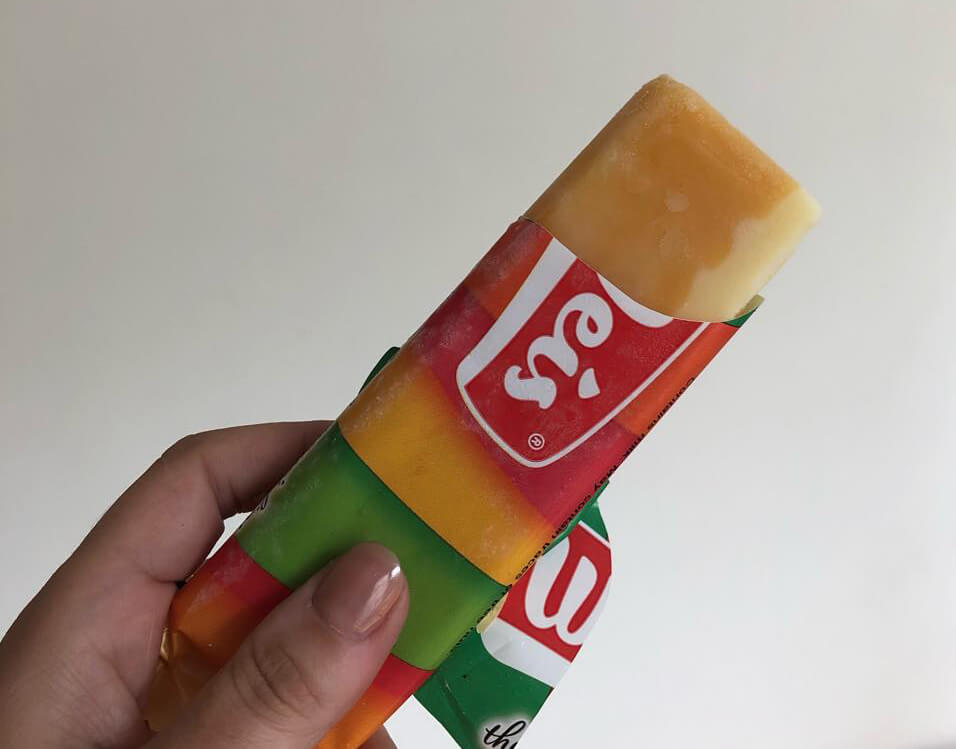 Onward! The Weis bar is iconic for many different reasons. 1. It is all bar, no stick, so you're getting maximum bang for your buck. 2. It's like 3/4 mango and 1/4 ice cream, and the fruit flavour to creamy texture ratio is perfect. 3. Real mango (I assume? Forgot to check. Tastes like it in any case, ie like fruit and not too sweet). 4. Refreshing and doesn't melt too fast.
I've also been told by a friend in Melbourne about a version of this bar which comes with macadamia nuts in it. Say it with me now: iconic.
Read last week's Metro Recommends: Back Country cuisine roast lamb and vegetables