Jul 12, 2019 Food
Metro Recommends is a regular recommendation of food we love, whether it's an unsung hero we want to share with the world, or a crowd favourite we can't help but sing the praises of.
Last week, while cooking for my children, I discovered something so simple, so delicious, I've struggled not to eat it every time I open the pantry.
There I was, feeling peckish while cooking pasta I didn't want to eat lest I spoil my appetite for my own dinner which I'd be eating at a restaurant a couple of hours later. I opened the cupboard, hoping for a delicious cracker, but it was so stale I could barely chew it.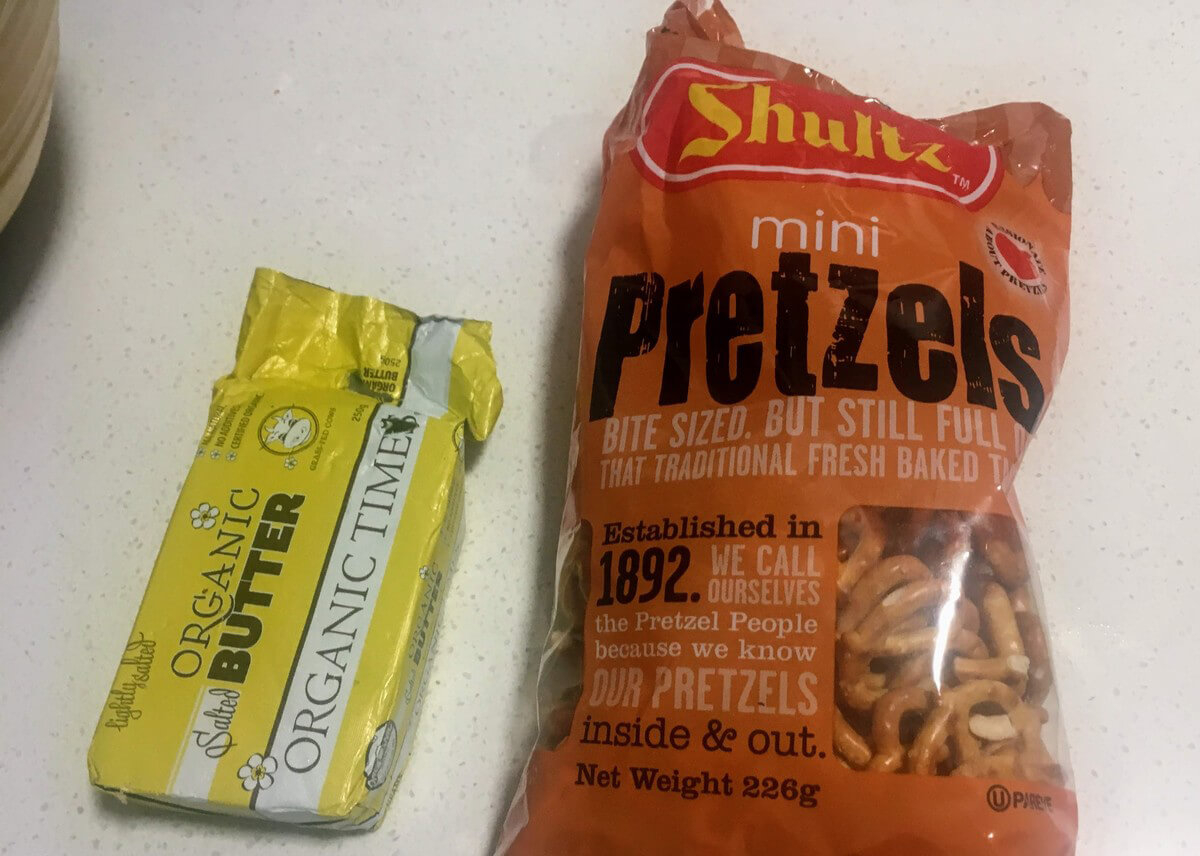 I tried a mini-pretzel (Shultz) – bought for my daughter's school lunch – and although it wasn't stale, it was dry as a political fact-checking website. Still, the salt tasted good, so I took another and dipped it in peanut butter (Fix & Fogg smooth). Better but still too dry. I took a third and, almost unconsciously, ran it through the stick of butter (Organic Times lightly salted) sitting on a small plate right in front of me.
Perfection! Salty and crunchy, yet comfortingly fatty and silky smooth. Suddenly, the humble mini-pretzel – the small version of an over-baked crossed-arms of dough – was transformed into a wondrous luxury by this too-expensive-but-worth-it-for-such-purposes butter (which I since found out is Australian and feel a bit stink about, but ¯_(?)_/¯).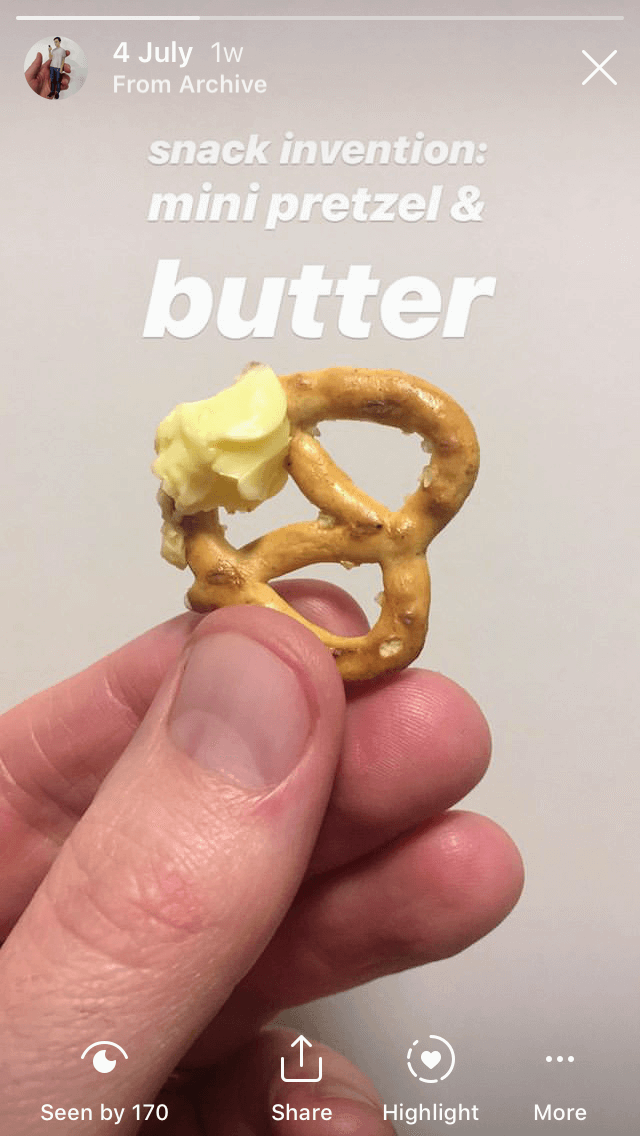 Feeling (justifiably IMO) self-impressed, I immediately photographed my invention and posted it as an Instagram story. "This is flaming mad" one friend DMed soon after. "Hi this is horrible actually," DMed another.
Well, actually, it wasn't. It was the opposite. It was delicious and it was satisfying. Butter has forever changed my relationship with pretzels entirely. And I, unequivocally, recommend.