Dec 6, 2019 Food
Pack your bags, because the chilli sauce Alex Blackwood's recommending is a one-way ticket to flavour town.
I have a confession to make. To my dear friends who come to my house and think I am a good cook, I am sorry. I have fooled you. You have been fooled.
I am not actually a good cook. I just smother everything I make in Lao Gan Ma peanut chilli sauce. That delicious warm (but not actually spicy), salty, umami, onion-full crispy deliciousness? None of that was my (dubious) skill at cooking (I am very lazy). All of the goodness was thanks to this sauce.
I put it on stir-fries, chicken, meat, eggplant, broccoli, carrot, beans, cucumber, and, dear friends I have even been known to eat the odd spoonful straight out of the jar or even on toast. It's that good.
But, like I said, it isn't particularly spicy – but it will be if you use a lot. It's a buildable spice. The massive punch of flavour of it is really what I use if for. This, soy and a splash of vinegar is a one-way ticket to flavour town. Yes, despite the fact that two of the main ingredients are soy oil and soybeans, I am advising you add yet more soy. Have yourself a little soy party.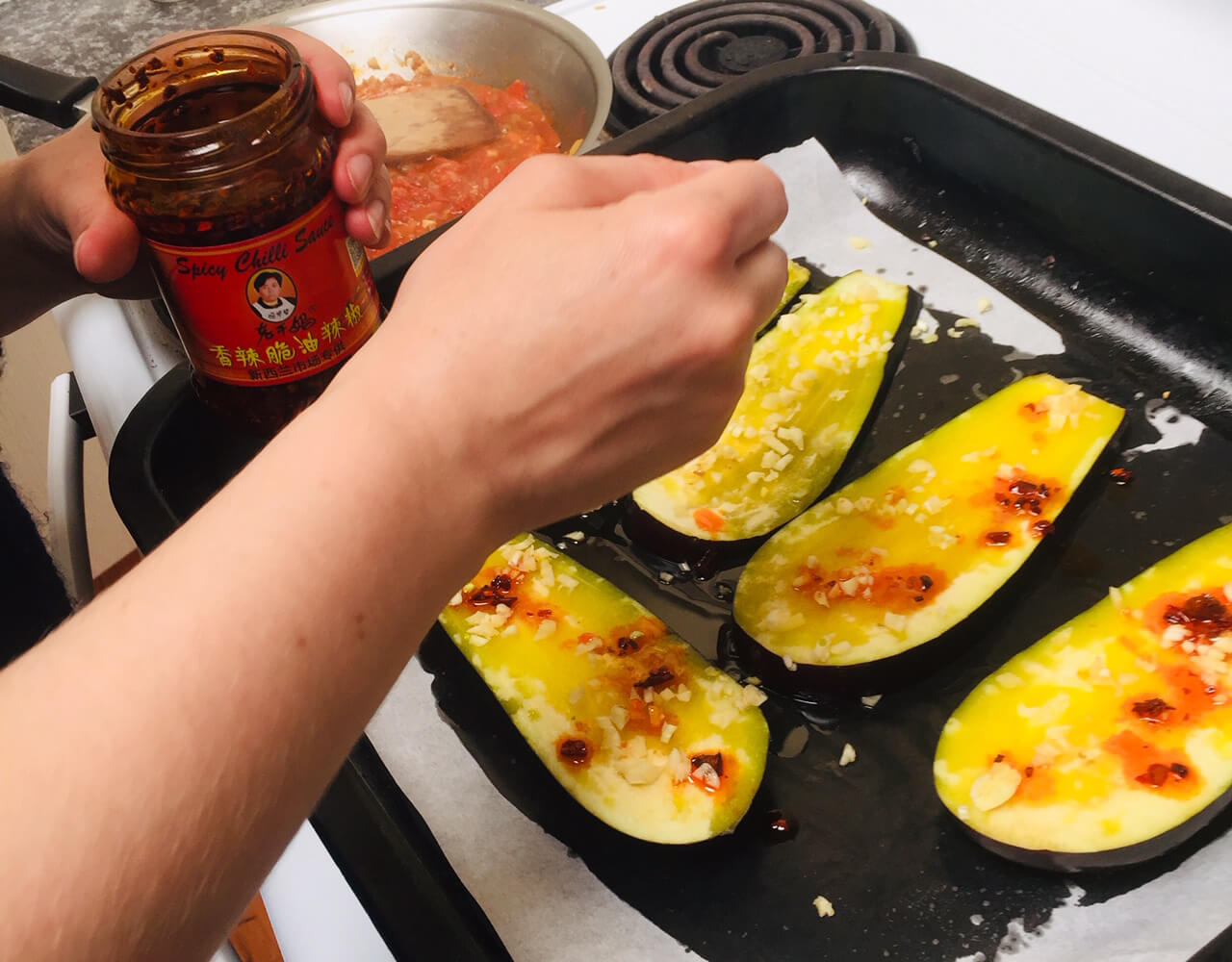 It also contains chilli, szechuan pepper, sugar, salt and… now that I have you on the hook, it is full of MSG (monosodium glutamate), the formerly controversial additive which isn't nearly as bad for you as you've been led to believe. It is however a powerful source of umami and utterly excellent at enhancing whatever flavours are in your dish. If you want to know what it tastes like, Poppa Jacks, those play-ground-currency clown-on-the-packet chips you ate buckets of in the 90s were caked in MSG (and they didn't kill you).
The brand was born in 1997, when Tao Huabi began producing the sauce (which she originally made to be mixed into noodle dishes) as an extra way to make money in her small noodle shop in Guizhou province in South Central China. She named the company Lao Gan Ma, meaning "Old Godmother" in Chinese – humbly referring to herself.
The sauce quickly outgrew the noodle shop and made Tao Huabi (that's her on the jar), a self-made billionaire. The sauce has such a cult following that it has inspired its own zine, its own merch, an all-natural, MSG-free alternative (Sichuan Chili Crisp) and has turned Tao Huabi, into a fashion symbol; her image exalted by association.
While I was writing this, with a big photo of the jar up on my screen, enthusiasts called out across the office to voice their approval and agree this sauce deserves a recommendation. Someone I know recently moved overseas and when they finally found it in the supermarket in their new city, they posted a story of them filling a supermarket basket with it greedily with a caption rejoicing.
So with such a frenzy surrounding it, it'd be expensive, right? Nope. It is cheap as chips (less than $5 at Dominion Rd's Da Hua supermarket where I buy it very, very often) but trust me, it is worth its weight in gold.