Jun 10, 2016 etc
Above: New Ponsonby Rd all-day eatery AdamArnold. Photos by Ken Downie for Metro.
1. AdamArnold
For now, the menu at AdamArnold is printed simply on a piece of A4 paper. Once owners Tobias Ward and his fiance Brad Roebuck have finished evolving it according to local demand, it'll be presented on marble slabs, coordinating with the white and gold interior of this newly refurbished cafe. It took eight layers of white gloss (which Ward and Roebuck applied themselves) to makeover the black walls of tired predecessor Lulu's Cafe, but along with clever use of mirrors and texture, and the creation of an open kitchen, it's completely opened up the petite dining room.
Ward and Roebuck want AdamArnold (a composite of their middle names) to be a crowd favourite anytime of the day, so they're not too fussed about trends, serving instead breakfast classics like eggs bene and French toast in the morning, and an easy menu of shared plates as AdamArnold transitions from cafe to Ponsonby Rd bar come dusk. We tried the pancetta-wrapped pork loin with coffee "soil" – a suitably wintery dish with textural intrigue – and a breakfast dish of basil ricotta and cheesy toast: simple, crowd-pleasing dishes that will no doubt prove popular in this prime location.
AdamArnold, 171 Ponsonby Rd, Ponsonby. adamarnold.co.nz
2. All-you-can-eat cookies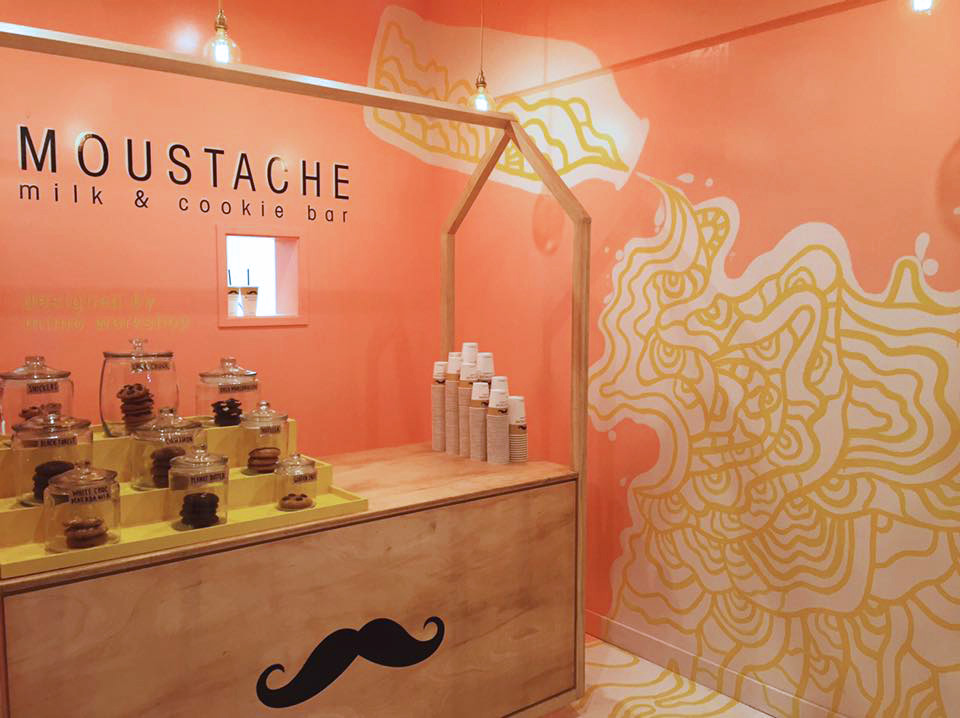 It's been open all of nine days and there's still a permanent queue outside Moustache Milk & Cookie Bar's new Auckland University Quad store, such is demand for Deanna Yang's scrumptious homemade cookies. Meanwhile, the Milk and Cookie Bus Deanne and her brother launched earlier this year is rolling to Wellington to satisfy demand there. Cookie-lovers can bid farewell to the yellow bus next week as Moustache teams up with fellow food truck Ryan's Kitchen for an all-you-can-eat feast: a buffet dinner followed by unlimited cookies (featuring special edition creations), shakes and milk for dessert. Discounted early-bird tickets have now sold out but there are still a number of $50 tickets available, book your place here.
Moustache Milk & Cookie Bar, Auckland University Quad, 32 Princes Street. Follow Moustache on Facebook for further event details.
3. Hello Mister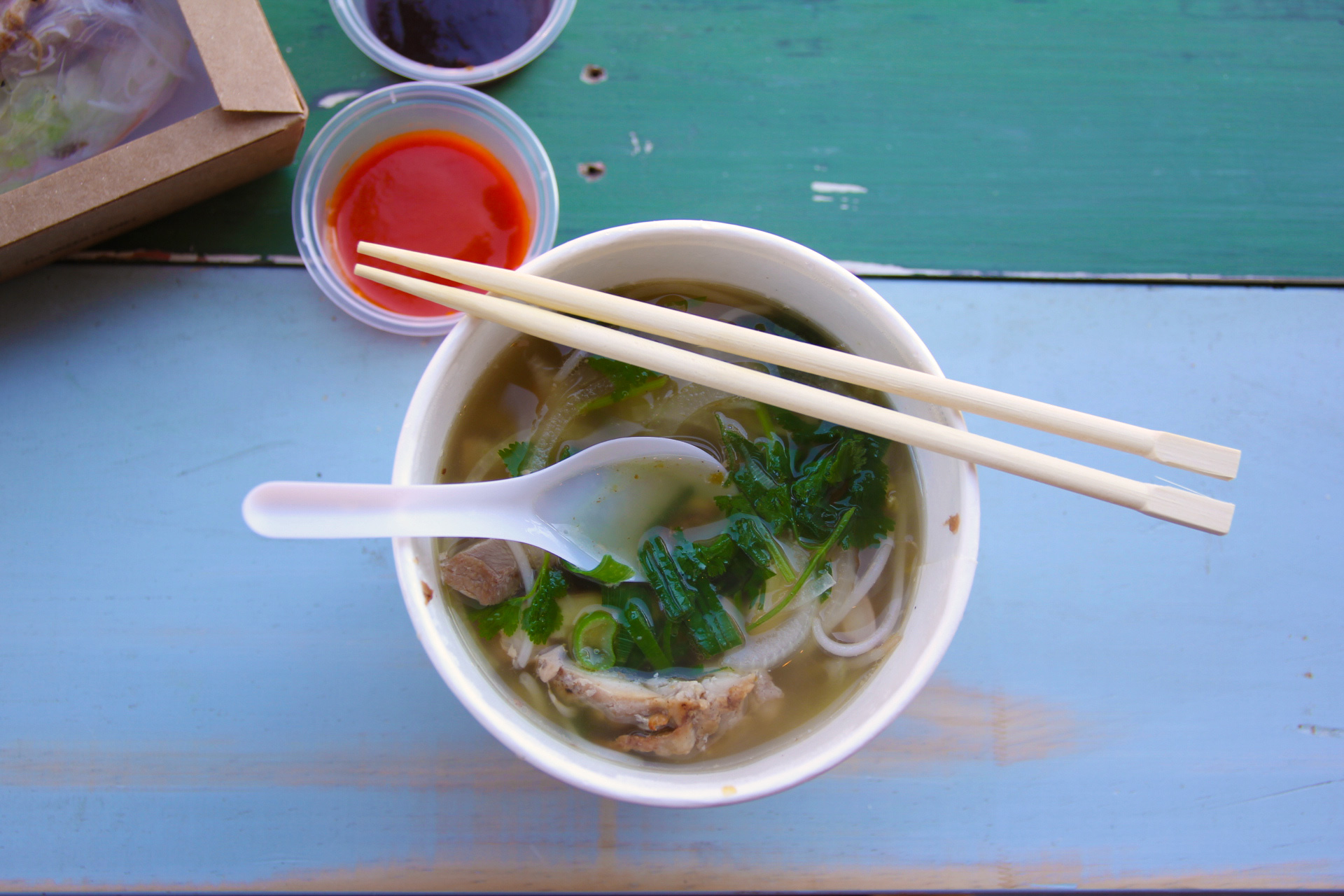 New Vietnamese cheap eat Hello Mister couldn't have opened at a better time: winter is the season for steaming bowls of pho, and here it's served quickly and in recyclable containers that give you the option of running back to your desk if you want to splash and slurp in private. With homemade rice paper rolls in about 10 different flavour combinations, baby and full-sized banh mis and vermicelli salads, you'll probably find yourself with eyes hungrier than your stomach.
Hello Mister, 5b Hardinge St, Freemans Bay.
4. The Melt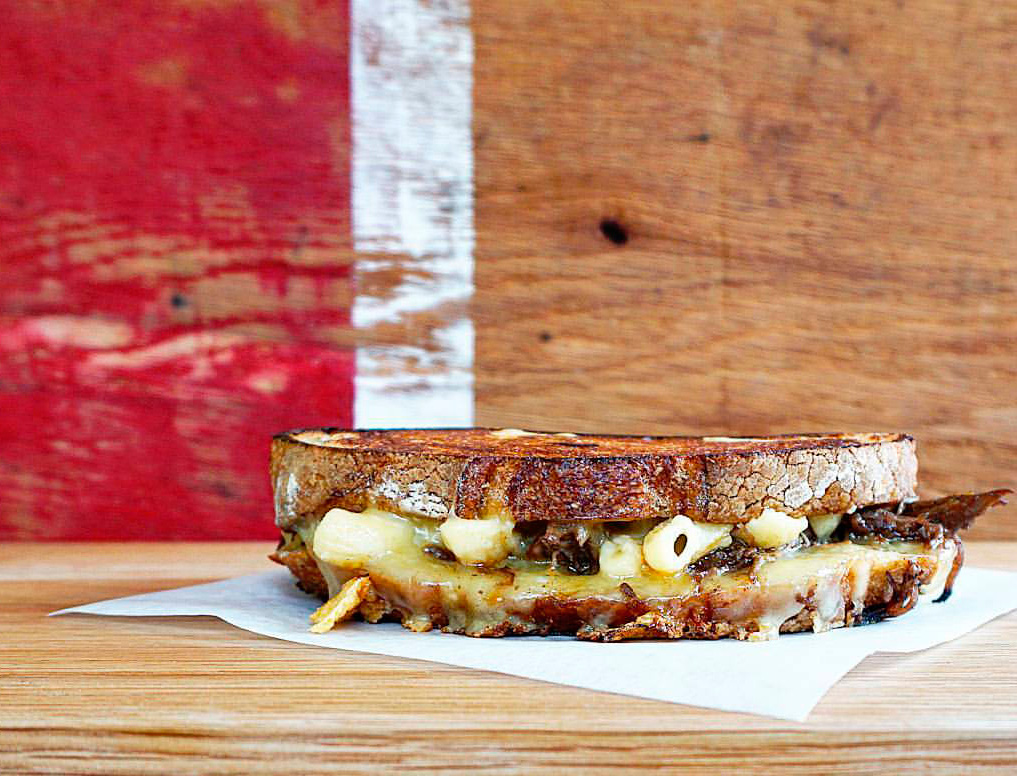 Last month Melbourne once again became the envy of the Southern Hemisphere when a drive-through grilled cheese sandwich shop opened. Thank goodness then for Matt Stewart, the local chef behind dining and dessert pop-up Little Eats. He'll be satisfying our winter toastie cravings this July at Ponsonby's Craft Kitchen, with artisinal grilled cheese sandwiches, sides and desserts available on Friday and Saturday nights.
The Melt – Grilled Cheese pop-up on Facebook.
5. The Salon de Cake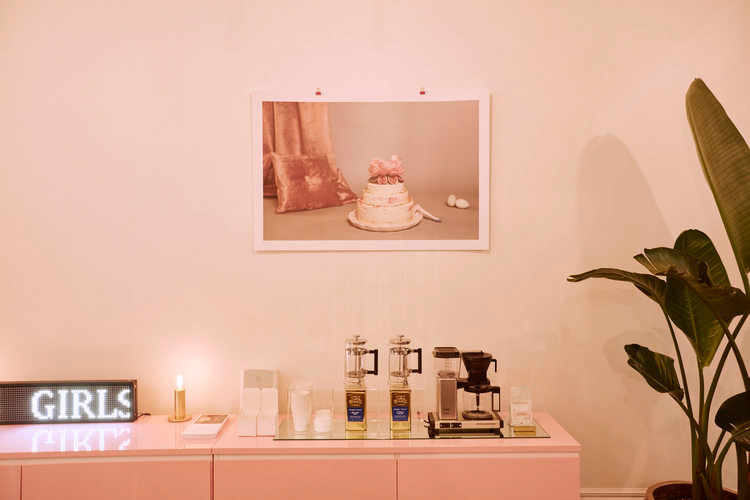 In our dreamiest of dreams, Jordan Rondel would open a cafe specializing in afternoon tea and we'd spend all afternoon devouring her petal-dusted, all-natural cakes. Her new cake parlour on K'Rd is a step in that direction, as it's the first time she's branched out from her made-to-order policy with a selection of mini cakes in changing flavours available to pick up in store Monday to Saturday, as well as last-minute cakes for forgetful friends. It's also a home for her baking demonstrations (which always sell-out), a place for wedding consultations, cake collection and available to hire for events. It's a slick marshmallow of a space – Rondel's artistic family and friends all contributed to the pretty interior with bespoke furniture and artwork.
The Salon de Cake, 446 Karangahape Rd. thecaker.co.nz

6. Very Good Dumplings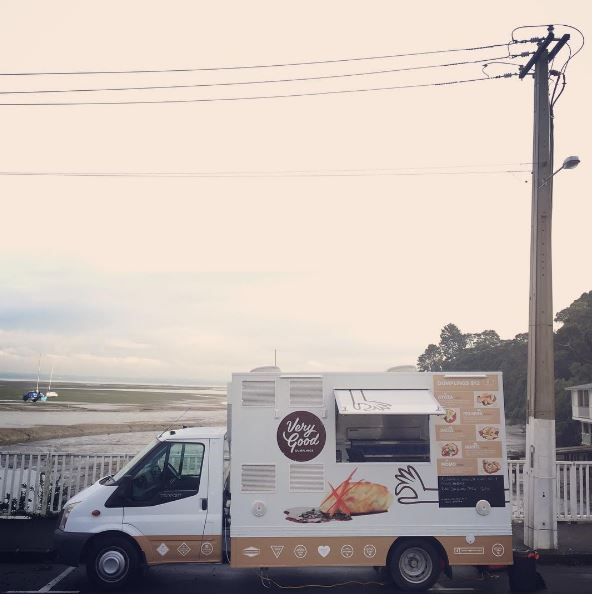 If you're going to open a food truck in Auckland's booming scene, it's a good idea to give yourself a self-explanatory name. Very Good Dumplings have done just that, in addition to stationing themselves at a high-traffic spot by the water at Cox's Bay. Serving five different types of dumpling from around the world – Japanese gyoza, Russian pelmeni, Chinese jiaozi, Indian momo and Turkish manti – they're pretty serious about the art of edible parcels, prioritising a high filling to carb ratio and organic and free-farmed ingredients in the process. Avid experimenters, they're also offering weekly specials, like $10 Japanese savoury pancakes, maybe the name takes a little explaining after all…
Very Good Dumplings is currently stationed at Cox's Bay. See verygooddumplings.co.nz for future movements.