Nov 6, 2015 etc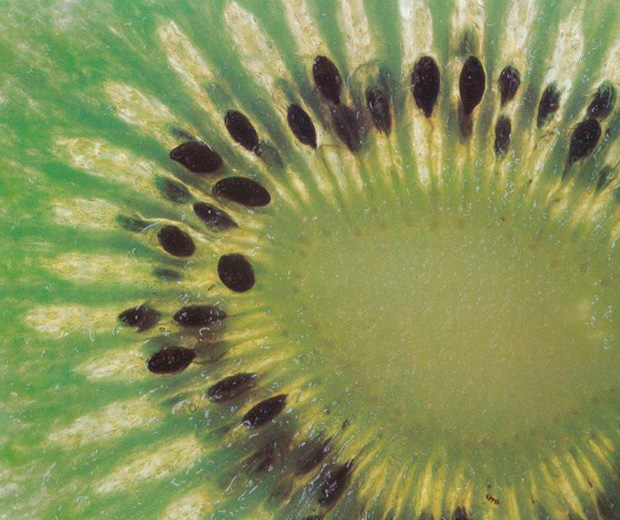 Digby Law's June 1985 Metro food column shared "Imaginative things to do with kiwifruit".  It seems kiwis were the edible flowers of the 80s…
Take a photo of any retro dessert and tag #HudsonHallsBakeOff on Instagram and be in to win a Silo Theatre Hudson & Halls prize package.
Digby Law's ways with kiwifruit:
Probably the main use of kiwifruit is as one of the most attractive and versatile food garnishes. The problem though is that everyone now garnishes their food with kiwifruit.
As a garnish it is not only attractive but also very edible. The fruit can be cut in different ways and shapes, for both sweet and savoury dishes, for breakfast, lunch, dinner, tea and supper.
Kiwifruit are superb in salads, especially green salads. Leave the skin on but rub off the fur if necessary.
Make an excellent kiwifruit salad by slicing the unpeeled fruit very thinly and layering it in a bowl with thinly sliced spring onions. Pour French dressing over and chill for an hour before serving.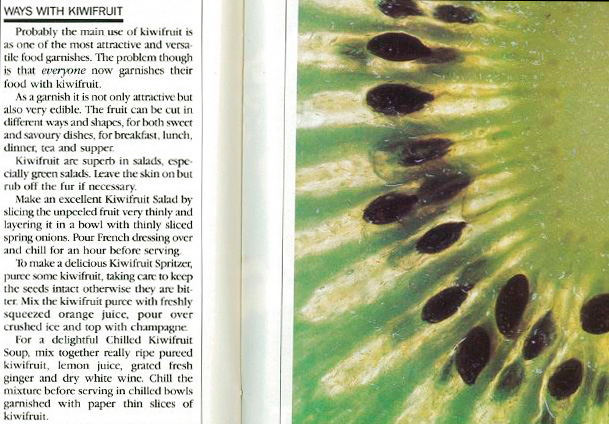 To make a delicious kiwifruit spritzer, puree some kiwifruit, taking care to keep the seeds intact otherwise they are bitter. Mix the kiwifruit puree with freshly squeezed orange juice, pour over crushed ice and top with champagne.
For a simple dessert, sprinkle kiwifruit wine over a square of sponge cake. Smother the top with whipped cream and arrange peeled and sliced kiwifruit over the cream. Chill for several hours before serving.
Used sliced kiwifruit on canapes instead of slices of tomato or put them in a club sandwich as an accompanying layer to cold meats.
Kiwifruit can be used for ice cream, sherbet, Bavarian cream, cheesecake, mousse, pancakes, fruit salads, fruit cups, jams and pickles.
A New Zealand pavlova is not a New Zealand pavlova without a garnish of peeled and sliced kiwifruit.
Or simply cut the kiwifruit in half and eat as is.
Read Digby Law's "Ways with passionfruit"