Sep 18, 2012 etc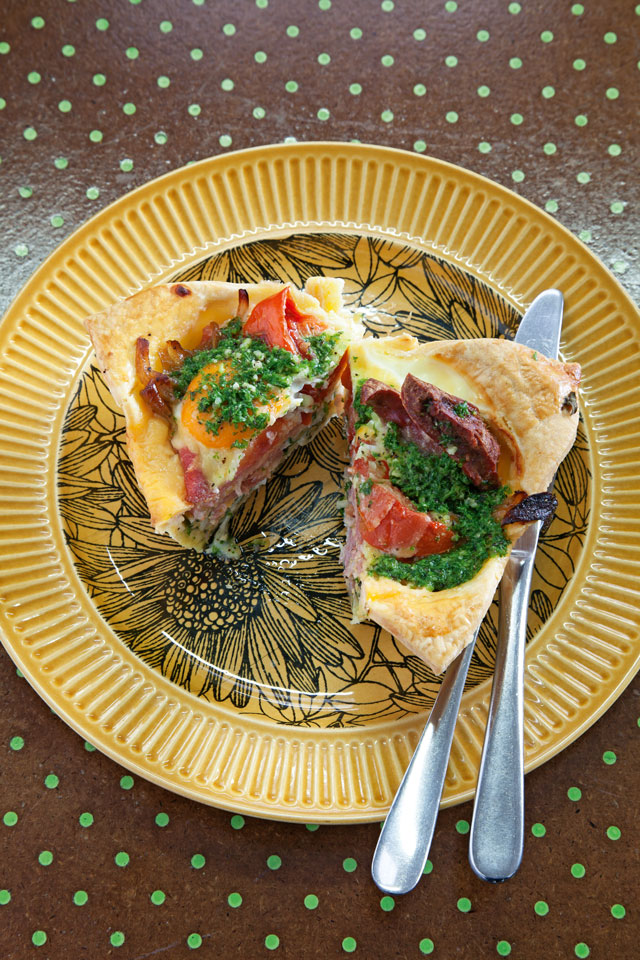 For our September 2011 issue, food writers Simon Wilson, Jesse Mulligan, Connie Clarkson, Rebecca Jones and Simon Farrell-Green picked some of their favourite Auckland eats. Here's Simon Farrell-Green's list.
Yael Shochat's brikk at Ima " href="/uploads/MetroEats/2012/09/www.imacuisine.co.nz" target="_blank" rel="noopener noreferrer">Ima. A North African parcel of pastry with lemon, tuna and an egg inside. When you cut it — you must do this quickly, and deftly — the egg spills out over the plate, and you mop it up with the pastry. 57 Fort St, City. Ph 300-7252.
Once you've tried oysters in the shell from Te Matuku Bay or Mahurangi Oysters — you can get a dozen for about $10 — you'll find that pre-shucked oysters suddenly seem flavourless and flaccid. I'm so taken by the taste sensation, I've bought my own oyster shucker.
For a breakfast of champions — or to cure a hangover — I go for a pie at Cafe Supreme (formerly Good One). Usually, the breakfast pie, which has bacon, chorizo, a fried egg and spinach and sits in your stomach for hours. 42 Douglas St, Ponsonby. Ph 376-2784. coffeesupreme.com.
Little & Friday's pork and basil sausage rolls are the best in the city. Tip: at the Belmont shop they come out fresh and hot some time just before 11am. Be waiting. 43c Eversleigh Rd, Belmont. Ph 489-8527; Melrose St, Newmarket. Ph 524-8742.
At Mekong Vietnamese in the Ponsonby International Food Court, they make a damn fine pho, but they really excel at curries. Yes. There's the cari bo — beef curry — and the coco lamb — lamb curry. They're fragrant rather than spicy, with meat that's been cooked so long it's falling apart. 106 Ponsonby Rd, Ponsonby. Ph 376-6800.
Similarly, Moo­ChowChow, across the road, offers the Mussaman goat curry: silky, tender, fragrant. 23 Ponsonby Rd, Ponsonby. Ph 360-6262.
I buy my fish from Jimmy Gerard, and you should too. He sells every-thing from mullet to skate, but hapuku wings are my favourite. You have to scale them yourself — you'll probably find scales throughout the kitchen for the next week — but rubbed with olive oil and salt and pepper and roasted at 200ºC for about 30 minutes, they are tender and nicely fatty. Why don't restaurants use them? Find Jimmy at La Cigale.
I spent a week in Shanghai recently and ate more xiao long bao — soup dumplings — than was possibly good for me. In Auckland, you will find good, if slightly rustic, versions at Jolin Restaurant on Dominion Rd, $8 for eight. Salty, porky, sticky and sweet: you bite a hole, suck out the stock, then scoff it in two porky bites. 248 Dominion Rd, Mt Eden. Ph 631-5575.
Simon Farrell-Green blogs at Eat Here Now