Sep 18, 2012 etc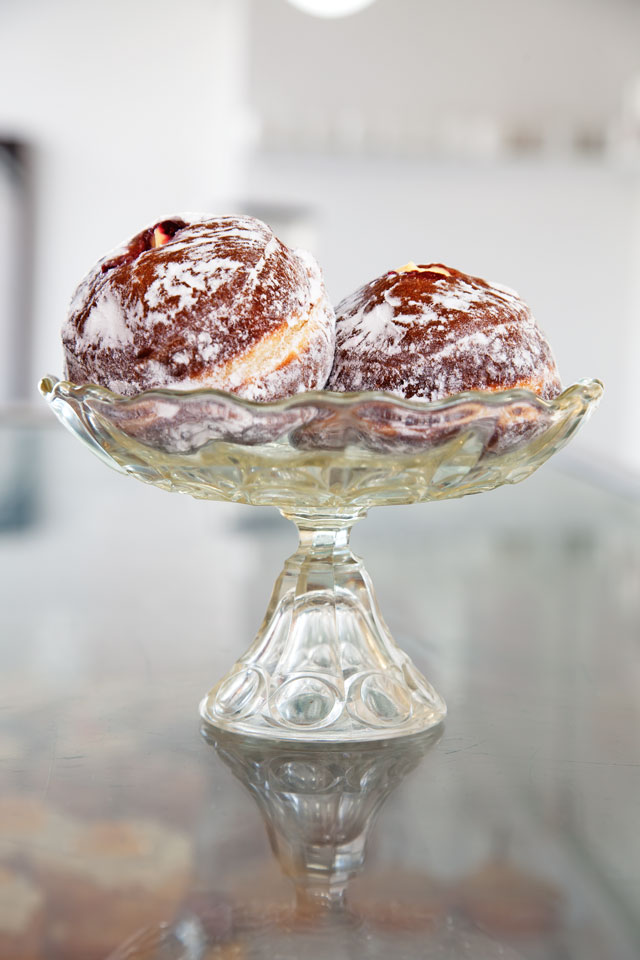 For our September 2011 issue, food writers Simon Wilson, Jesse Mulligan, Connie Clarkson, Rebecca Jones and Simon Farrell-Green picked some of their favourite Auckland eats. Here's Rebecca Jones' list.
My favourite thing to eat at the moment  — though it's incredibly hard to single out just one thing at this lovely place  — is the marinated octopus salad with Myoga Ginger, at Cocoro . It's a sweet and sour salad of sliced octopus, cucumber and seaweed, and it's heaven. 56a Brown St, Ponsonby. Ph 360-0927. cocoro.co.nz
I've discovered the Wallace Art Collection at the Pah Homestead and found the Pah Cafe a good place to relax with a cup of Harney and Sons tea and an old-fashioned biscuit after looking at the art. I particularly like their ginger crunch — the icing is the perfect density to leave teeth marks behind after each bite. 72 Hillsborough Rd, Hillsborough. Ph 624-1215. pahcafe.co.nz
Having spent 12 years on the Mexican border, I had been thoroughly disappointed with the so-called Mexican options available in Auckland, until Mexican Specialities opened in Ellerslie. That they open for lunch only on Thursday, Friday and Saturday makes each juicy, spicy delicious bite of my prawn taco all the more special. 92 Marua Rd, Ellerslie. Ph 580-2497. mexicanspecialities.co.nz
When in Newmarket, and especially if I'm choosing wine at Maison Vauron , I can't go past a half baguette sandwich from C'est Fromage. Nostalgic memories of eating in France are lovingly replicated here: crunchy bread, thick slices of ham, French cheese, fresh lettuce. 5 McColl St. Newmarket. Ph 529-0157. mvauron.co.nz
I prefer breakfast at home, but if I'm going to Zus and Zo, I will have their croque madame — toasted brioche with gruyère, prosciutto and a fried egg. It's moist and melt-in-the-mouth yum. 228 Jervois Rd, Herne Bay. Ph 361-5060. zusandzo.co.nz
There are many great antipasto platters around town. My favourite is the salami antipasto platter at Coco's Cantina . It's delicious, each vegetable with its own flavours, perfectly cooked and marinated from roasted garlic to zucchini. It's big enough to share, but I want my own. 376 Karangahape Rd, City. Ph 300-7582. cocoscantina.co.nz
One of the best things I've eaten this year was The Grove 's tortellini of saffron and goat's ricotta, beurre noisette and sorrels. It's a sublime mouth explosion. St Patrick's Square, Wyndham St, City. Ph 368-4129. thegroverestaurant.co.nz  
Garnet Station makes a smoked fish pie stuffed with smoked fish, capers and lemon. The sauce is creamy and the pastry light and flaky — just perfect at the weekend, when I don't feel like making lunch. 85 Garnet Rd, Westmere. Ph 360-5320. garnetstation.com
Among my very favourite things to eat are Bluff oysters. If I could eat them from the shell I would, but as I'm at the opposite end of the country from their habitat, I eat them straight from the pot, with no garnish. Sweet, juicy and plump, there is nothing like them. I've tried oysters all over the world, and Bluff's are the best. There will be a special season of Bluff oysters for the six weeks of the Rugby World Cup from September 9.
Little & Friday have the best, best, best doughnuts, oozing with acres of custard and covered in clouds of icing sugar that sprays everywhere when you bite into the soft delicious deep-fried dough. Yes, it's a heart attack in waiting, and I love it. 43 Eversleigh St, Belmont. Ph 489-8527; Melrose St, Newmarket. Ph 524-8742.