Sep 18, 2012 etc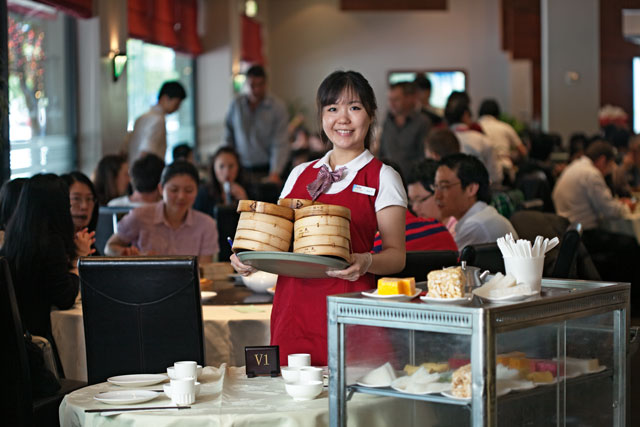 For our September 2011 issue, food writers Simon Wilson, Jesse Mulligan, Connie Clarkson, Rebecca Jones and Simon Farrell-Green picked some of their favourite Auckland eats. Here's Connie Clarkson's list.
It's a rare thing, Indonesian oxtail soup, and one whiff of the nutmeg and cloves takes me happily back to Singapore in the 70s. At Bali Star in the Atrium on Elliott food court, the oxtail falls off the bone into a lovely meaty broth with chunks of tomato, celery, carrot and potato. Level 1, 21-25 Elliott St. Ph 379-0027.
You can't beat the classics, and no one does a better tripe and green pepper­corns than Tony Astle at Antoine's. Tender, creamy, savoury with the piquant bite of peppercorns. This has been on his menu for 38 years. 333 Parnell Rd, Parnell. Ph 379-8756. antoines.co.nz
Pork and preserved egg congee is the best hangover remedy and Grand Harbour serves an excellent bowlful. I have it so often the staff know to bring the trolley around even before I sit down. Cnr Pakeham St & Custom St West, Viaduct Harbour. Ph 357-6889. grandharbour.co.nz
This is the real thing. Perfect tender juicy pieces of delicious Peking duck tucked into the folds of a warm wafer-thin pancake with cucumber, spring onions and sweet bean sauce. I cannot wait till I return for more at Beijing Duck Restaurant. 38 Queens Rd, Panmure. Ph 527-8862.
There are times when nothing will do but a piece of fish and some hot, lightly salted squishy-inside-crisp-outside chips with a wedge of lemon. Oceanz Seafood at the Auckland Fish Market will cook the fish you pick from their cabinet and you can either eat it there or have it to go. Cnr Jellicoe & Daldy Sts. Ph 303-3416.
I've eaten more Hainanese chicken rice than toast and ice cream put together and I can't pass it up. There's something irresistible about tender poached chicken laced with ginger and garlic with stock-infused rice, and the folk at Newmarket Plaza foodhall have it near perfect. 5-11 Kent St, Newmarket. Ph 529-1868.
Agedashi tofu is the dish that converts tofu virgins into ardent fans, and Soto is the place for it. It's one of those deceptively simple, elegant, surprising and unforget­table mouthfuls that begs for the next one. Cubes of silken tofu lightly deep fried and served in a hot tentsuyu broth made of dashi, mirin and soy sauce, topped with spring onions, Japanese radish and bonito fish flakes. Yum. 13 St Marys Rd, Ponsonby. Ph 360-0021. soto.co.nz
The happiest result can come from a whim, as I discovered when I stumbled on Bee Noo. Lanzhou beef noodles pulled à la minute and served in a clear, fragrant beef broth, with bean sprouts, white radish, coriander, cubes of tender beef and red chilli oil on top. Hard to beat. Deaf Society Building, 164 Balmoral Rd, Balmoral.
The people at MacGregor Brothers Kitchen know how to make a great flat white — rich crema, perfect temp-erature, and James' mum's sultana loaf is lovely. It's a generous, dense, moist, lemony slice and makes me think of Granny Breen's kitchen on holiday — happy times. 17 Wellesley St West, City. Ph 309-9924.
It's quite something to hang out at Giapo at midnight spooning in white chocolate gelato. Filled with your pick from a zillion flavours, the Super Giapo is 46cm tall and pushes 55cm if you have a wafer on top. Excellent! 279 Queen St, City. Ph 550-3677. giapo.com/blog