Jan 9, 2013 Drinks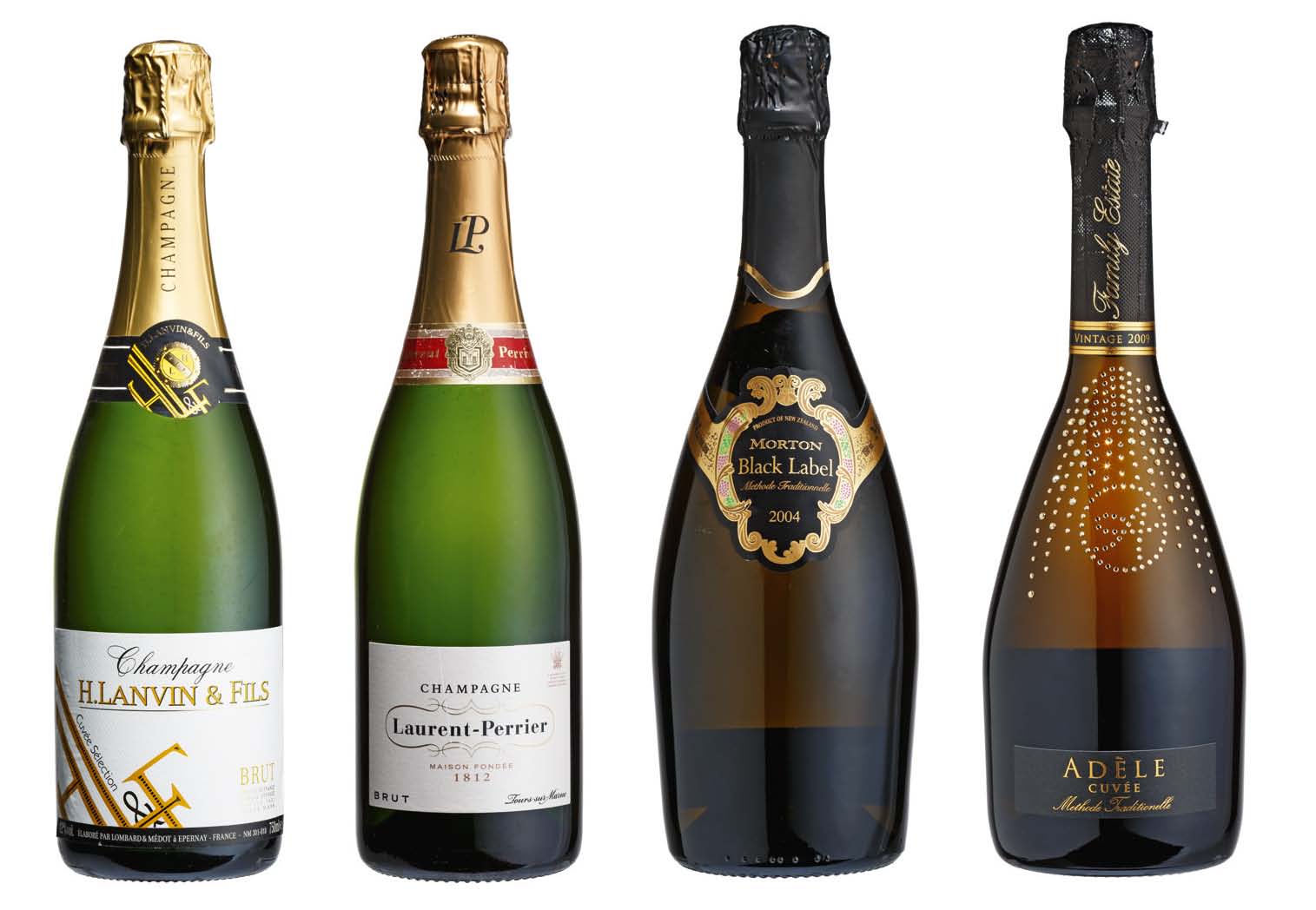 Champagne and champagne-style wines for special occasions.
Beaumet Champagne NV. $45
A relatively restrained wine, with subtle honey, spicy citrus notes, a crisp and light mouthfeel and brisk acid finish. Great buying. 12% alcohol.
Charles Heidsieck Brut Reserve NV. $90
Toasty and creamy yet also citrusy and crisp, this moderately complex, developed champagne delivers big character and style at a reasonable price. 12%.
Cloudy Bay Pelorus Rosé NV. $34
Vibrant red-fruit aromas, toasty, nutty flavours, creamy texture and zippy acidity on the finish. A stylish pink bubbly for special occasions. 12.5%.
Cloudy Bay Pelorus Vintage 2007. $40  TOP 10
Complex méthode traditionnelle featuring aromas of freshly baked bread, roasted nuts, Marmite even; textured and mouthfilling on the palate, and with a fine, long finish. 12.5%.
Lanvin Brut NV. $59
Another sharply priced champagne that delivers plenty of power and complexity, with bready, yeasty characters and fleshy red-grape flavours in the mouth, finishing clean
and lean. 12%.
Laurent-Perrier Cuvée Rosé Brut NV. $190
This stunning pink sparkling wine has an evocative nose: redcurrant, spice, toasty characters, supported with a creamy, supple textural palate. One of the Champagne region's greatest treasures. 12%.
Laurent-Perrier Brut NV. $99
A refined, poised wine with a delicate, fine mouthfeel and racy acidity on the finish. An apéritif-style champagne with a touch of finesse. 12%.
Morton Black Label Méthode Traditionnelle 2004. $34
Another full-flavoured, weighty bubbly, with pineapple and limey fruit and spicy, bready yeast autolysis characters, and a full, rounded mouthfeel. 12%.
No 1 Family Estate Cuvée Adèle 2009. $125
An amazing package — the bottle is decorated with Swarovski crystals, while the wine inside is very refined and restrained, with tight citrus fruit, a taut and angular palate and a honeyed aftertaste. 12.5%.
No 1 Family Estate Cuvée No 1 NV. $35
This finely structured, subtle sparkling wine is made entirely from chardonnay and boasts lemon and honey aromas and a crisp, fresh mouthfeel. 12%.
Pol Roger Brut Reserve NV. $90   TOP 10
This may well be one of the most consistent non-vintage champagnes on the market. This latest shipment is excellent: fresh, aromatic, zippy, with great weight and texture. 12.5%.
Quartz Reef Méthode Traditionnelle Rosé NV. $35
This has a quite pale, onion-skin, salmon appearance, delicate fresh floral and honeyed notes, a lean, taut palate and an elegant finish. 12.5%.