May 25, 2017 Drinks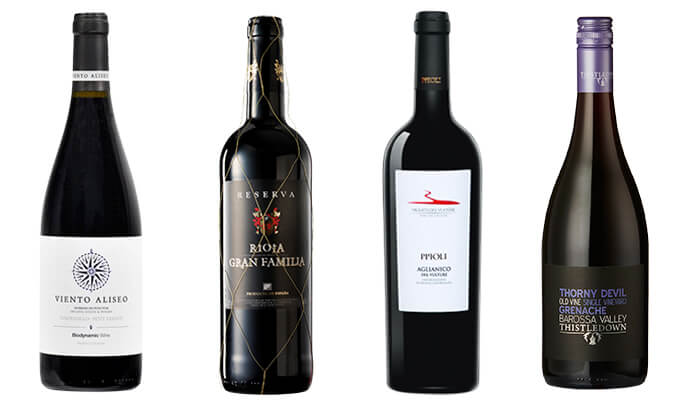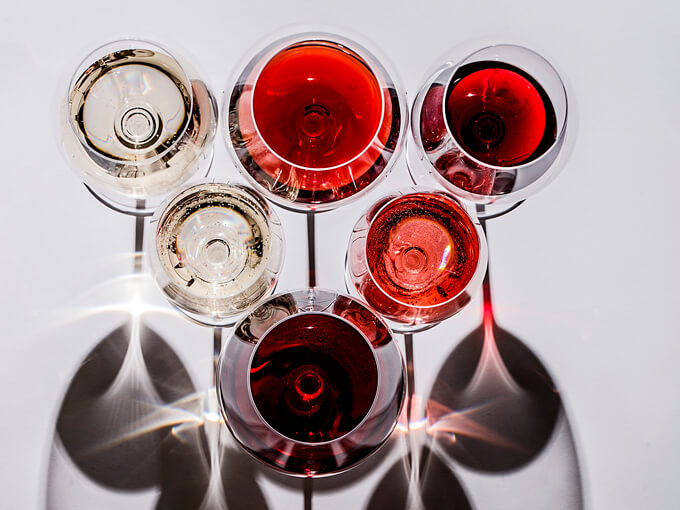 Syrah/shiraz
Turkey Flat Vineyards Butchers Block Red GSM Barossa Valley 2014 $33
Grenache, syrah (otherwise known as shiraz) and mourvèdre (or mataro) are the mainstays of the great wines of France's Chateauneuf-du-Pape region. This combination has also become wildly successful in the warmer climes of South Australia, producing wines with more fruit intensity and richness. This example, from vineyards almost in the centre of the Barossa Valley, shows a touch more finesse and class than most: juicy, berry fruit is complemented with a dash of vanillin oak, dusty tannins and a savoury, salty finish. A big-hearted Aussie red with purity and freshness, more than a one-glass wonder and perfect for those warming stews.
Most Wanted Shiraz South Australia 2015 $17
Ripe nose of dark berry, plum and chocolate, and that plush fruit also asserts itself on the palate, which is rounded and rich. There is a lick of sappy oak supporting this all, but the overall impression is a fruit-intense style of shiraz. Call it "old school" if you like, but if you are a fan of those classic Aussie reds, this is a steal at the price.
Yalumba Y Series Shiraz Viognier 2014 $17
Though originally inspired by the winegrowers of the northern Rhone, this combination of a red variety, shiraz, and a white variety, viognier, has become so popular in Australia that it could now be considered a classic wine style there. Blueberry and raspberry primary fruit, with savoury, curranty secondary development and a clean, fine finish. Sophisticated and stylish, a lot of wine for the price.
Tar & Roses Heathcote Shiraz 2015 $29
From legendary Australian winemaker Don Lewis comes this new label, a range of exciting wine styles that break the mould. Heathcote, northwest of Melbourne in central Victoria, has become famous for producing taut, restrained, elegant styles of shiraz, quite different from the archetypal Aussie shiraz. This is a beautiful example — and well-priced for what is a cult region. The nose is still a little closed but boasts raspberry conserve, tapenade and gamey aromatics. The palate, while lean and dry, shows more of the fruit character, with a really long finish. Will cellar well — but a great wine to enjoy after a meal, on its own or meditatively with salty cheese or nuts.
Elephant Hill Hawke's Bay Syrah 2014 $35
A lovely example of ripe New Zealand syrah, the characters include raspberry, black olive and coffee bean. This is not a huge, extractive wine, but rather is fruit-driven and composed, the oak playing a supporting role and the tannins firm but unobtrusive. Pair this with rosemary-scented grilled lamb.
Yalumba Paradox Barossa Shiraz 2013 $33
Blackberry and vanilla aromatics, black forest cake and fruit jubes in the mouth, a dense but supple wine which could be enjoyed on its own or with a cheese course. A classic example of Barossa shiraz, with integrated oak and balanced acidity and tannins.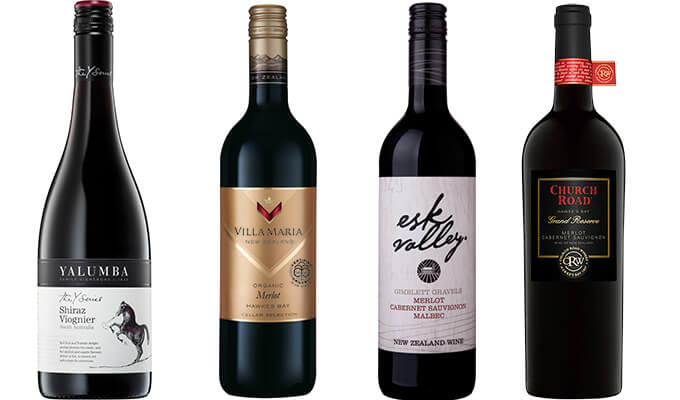 Other red varieties
Arriba Tempranillo Vino de la Tierra de Castilla 2015 $14
Tempranillo is the reigning monarch of Spanish grape varieties — it makes some of Spain's most expensive reds, but also some of its greatest-value wines. Plum, tomato leaf, cedar, this almost smells like a merlot or a cabernet, but the difference is more marked in the mouth, which is rounded and generous. Moderately weighty, with great structure, Arriba is a fabulous introduction to the world of Spanish wine, at an amazing price.
Mont Rocher de la Maison d'Alliance Carignan Vieilles Vignes IGP Pays d'HÉrault 2014 $17
Dark berry, coffee, mineral tones, there is a real lift and aromatic intensity here, beautifully balanced in the mouth, with no rough edges. The wine is ripe and clean, not a blockbuster but a really serious red for the dinner table, at an excellent price. A stunning European red, sophisticated, ripe and elegant at the same time.
Viento Aliseo Tempranillo Petit Verdot 2015 $17
Dark fruits, coffee and caramel aromas, vivid fruit on the nose, with a savoury background. Deep, brooding characters are also prominent on the palate, which is full, but not heavy or overbearing. A vinous, structured wine with a long finish that will open up over an evening and reveal more layers. Subtle, enigmatic, yet balanced and harmonious.
Gran Familia Rioja DOCa 2014 $20
I enjoyed this medium-bodied red all summer long, but it has the structure and balance to be great winter drinking, too. Currant, liquorice and leather notes, warm and savoury undertones, the palate is textured with a salty complexity. Ripe, Mediterranean-style red, with pithy, drying tannins and secondary characters. A great food wine.
Gran Familia Reserva Rioja DOCa 2011 $22
For a few dollars more, the Reserva from Gran Familia is bold and powerful, with more fruit intensity and new oak. Wild, smoky, tar and cocoa elements on the nose, creamy and rich in the mouth, there is sweet, curranty fruit here, yet also good acidity and fine tannins. A wine that could cellar well for two or three years, but give it to your Aussie red-drinking mates and watch their amazed reactions. Spectacular wine at this price.
Altano Douro DOC Symington 2015 $22
The Upper Douro Valley, traditionally the source of grapes for port, is now producing wines like this, classy dry red table wines that are modern and accessible. Deep purple colour, raisins and chocolate on the bouquet, concentrated berry fruit to taste, firm tannins, yet a clean, fresh finish.
Pipoli ZERO Aglianico del Vulture DOC 2014 $22
Aglianico thrives in the warmth of southern Italy, where it makes everything from quaffing wine to serious, age-worthy reds. This wine tends more towards the latter, a dense, broad-shouldered, fruitcakey wine, with brambly fruit characters, secondary notes of cocoa or chocolate, and dusty, pithy tannins. With no added sulphur, it's ideal for allergy sufferers and is tremendous value.
Off the Books Gundagai Preservative-Free Touriga 2016 $25
Touriga is more famous as the principal variety of port, but here it is used to good effect in one of Australia's warmer inland regions, producing an upfront, crushed-berry flavoured red, with blueberry or jube high notes. The palate is simple and fruity with a dash of spice and seasoning, but there is no obvious oak here, just unpretentious, easy quaffing.
McManis Family Vineyards Petite Sirah California 2015 $25
Petite sirah originates in southern France (where it is known as durif), but it appears to have found a new home in California, where it thrives in the dry inland regions, away from the moderating influence of the
Pacific Ocean. This is a benchmark example at a great price to boot. Bold peppery, brambly aromas are counterpointed with vanillin oak: in the mouth the rich, raisiny fruit is balanced with edgy tannins and a sappy finish. A hearty, warming wine with loads of character.
Thorny Devil Old Vine Single-Vineyard Grenache 2014 $30
Once ripped out by the thousands of hectares, grenache is increasingly looking like a significant variety for the future Australian wine industry. Made by two Masters of Wine, this thoroughly modern expression of the variety boasts wild herb and fruitcake aromas, a silky, textured palate and warm, savoury finish. If you enjoy Central Otago pinot, you will love this, a warming, cuddly wine to while away a cold winter's evening.
Merlot, Cabernet Sauvignon and other Bordeaux varieties
Villa Maria Organic Merlot Hawke's Bay 2014 $15
Fabulous nose here, combining wild berry, bell pepper and forest floor, pithy tannins and firm acidity, making for a decent food wine. Pair with your favourite protein, roast lamb or grilled beef. A relatively light-bodied, fresh, crisp style, but an interesting wine at a sensible price.
Esk Valley Gimblett Gravels Hawke's Bay Merlot Cabernet Sauvignon Malbec 2015 $20
When wine lovers overseas ask me to name a quintessential New Zealand red, this wine, or one of the near-relations from this outstanding winery, is my go-to. Esk have been making great merlot or merlot-based wines since 1990: there is more consistency here than any of our famous pinots noir and 2015 is a fantastic vintage with an exciting future ahead of it. Plum, cherry liqueur, leather, the fruit on the nose is rich and opulent, while the malbec adds intrigue and structure to the palate. Incredible value, it seems a shame to drink it all now because this should cellar well for up to 10 years.
Church Road Grand Reserve Cabernet Sauvignon Merlot Hawkes Bay 2013 $40
There is a synergy between cabernet sauvignon and merlot that, when blended sensitively, produces arguably the most complete, complex, fragrant and satisfying style of red wine in the world. Here, a complex array of dense plum and berry fruits with subtle spice and violet-like floral aromas are complemented by savoury, earthy and dark chocolate undertones. On the palate the wine is rich and powerful, with a backbone of fine ripe tannins bringing linearity and structure.
Marques de Casa Concha Merlot DO Maule 2013 $32
In a relatively short time, Chilean winery Concha y Toro has risen into the ranks of the global wine conglomerates and yet it still produces boutique-quality wines such as this merlot. Generous fruit characters of mulberry, currant and chocolate, a supple, creamy mid-palate, supported with vanilla oak and textured, rounded tannins. Moderately complex wine and well priced for the high quality.
Yalumba The Menzies Coonawarra Cabernet 2013 $53
The year 2013 was a warm one, but this wine displays leafy, eucalypt high notes, with fragrant mulberry fruit underneath; cedary oak holds it all together. A stellar example of New World cabernet sauvignon, showing poise and delicacy, yet depth and concentration, too. Long, languid tannins and firm acidity would pair nicely with lamb or pork.
Don Melchor Cabernet Sauvignon DO Puente Alto 2008 $110
Don Melchor was one of the first super-premium wines from Chile, today operating as a separate estate within the huge Concha y Toro portfolio, the vineyard clinging to the outskirts of Santiago like many a great Bordeaux estate. Refined, aromatic wine, with notes of mulberry, mint and forest floor, under this are complex, secondary tones, graphite and savoury oak. Fine, dense, elegantly structured. Outstanding quality.
Villa Maria The Gravels Ngakirikiri Hawke's Bay Cabernet Sauvignon 2013 $140
There have been more than a dozen super-premium, or "icon", New Zealand reds over the past 20-plus years. Esk Valley Terraces and Te Mata Coleraine excepted, the price-to-quality ratio of these wines has been way out of kilter. Now, Villa Maria has at last produced their flagship red and it fully justifies the price tag. A brooding, dense, chocolatey wine, clearly New World in its fruit expression, but ripe and rich and powerful. The palate is remarkably smooth and supple, with fine tannins and balanced acidity — surprisingly easy to drink now, though this is a new New Zealand classic with many years of life ahead of it.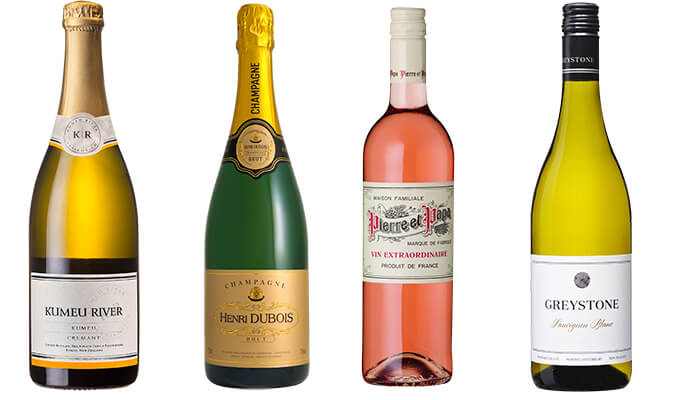 Sparkling
Kumeu River Kumeu CrÉmant (Non Vintage) $50
This first-ever sparkling wine from Kumeu River is a real treat, displaying all the texture and complexity that are the hallmarks of their world-famous chardonnays. Fresh floral and honey aromatics, citrusy fruit evident on the palate, showing some nice toasty development, perhaps a touch drier and more elegant than many local méthodes. Classy fizz.
Champagne Henri Dubois (Non Vintage) $40
This fresh, lively grower Champagne is new to the New Zealand market and is affordable enough for a spur-of-the-moment bottle at the end of a busy week. Lemony, bready aromatic, soft red fruits to taste and a crisp, fine, long finish. Excellent value.
Jansz Premium Cuvée (Non Vintage) $24
This vibrant, fresh, punchy Tasmanian bubbly has featured on Metro's top wines lists before, and with good reason. Apple, honeysuckle and hazelnut nose, creamy, redcurrant mouthfeel, with crisp, racy acidity on the finish.
Medici Ermete Lambrusco DOC Dolce (Non Vintage) $14
Grapey, juicy, slightly sweet and slightly fizzy red wine. Well chilled, Lambrusco is a fun, easy-drinking summer quaffer, but this Italian bubbly is also a great accompaniment to highly seasoned or salty foods and I will certainly crack open a bottle or two this winter. Medici Ermete is one of the best producers of Lambrusco and this, their entry-level wine, is outstanding value for money.
This is published in the May – June 2017 issue of Metro.
---

---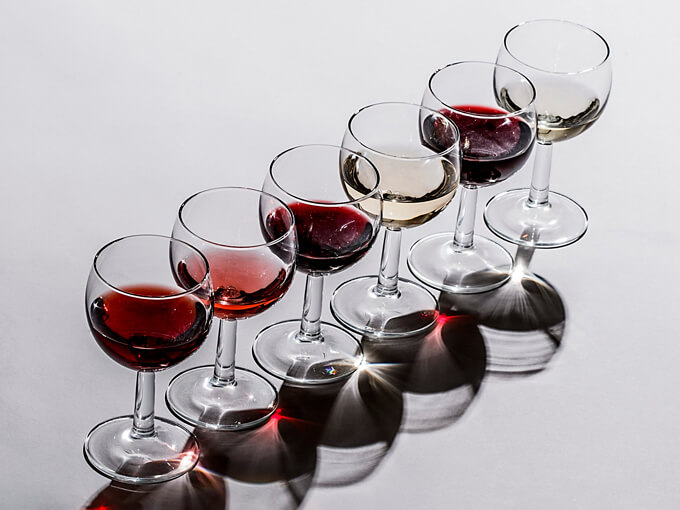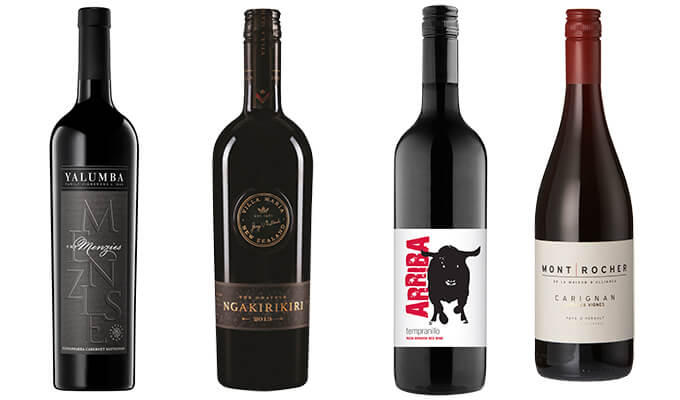 ---
Decoding the bottle
by Kate Richards
The current buzz about "natural wine" is partly thanks to René Redzepi's restaurant Noma and the arrival of new Nordic, terroir-focused cuisine. Following many of the same principles of this with-the-land, with-the-seasons style of eating, the focus of natural-wine producers is on origin rather than process. But, with unregulated labelling and murky terminology, it's tricky to know what is and isn't "natural".
Organic
Producing a natural wine begins with natural farming practices — a natural wine is always organic. There's no halfway, "partially organic" point here — grapes are either farmed without pesticides, fertilisers and insecticides, or they're not.
No added sulphur
Sulphur is a preservative, typically added at a ratio of 100 parts per million, though some natural winemakers use a much lower dose. Sulphur prevents oxidation, preserves grapes at time of picking, prevents fermentation from starting at pressing and can prevent malolactic fermentation, which causes wine to have a creamy mouth feel. These wines are ideal for people with sulphur sensitivities, which may lead to headaches and nausea.
Biodynamic
A natural wine can also be "biodynamic". This pseudoscience, drawn from the ideas of Rudolf Steiner in the 1920s, works as close to nature as possible and according to the lunar cycles, with the aim of achieving harmonious permaculture. Dan Gillett, from natural-wine distribution company Wine Diamonds, points to root depth as a way to understand the benefits of biodynamic viticulture. Traditionally farmed vineyards have vine roots growing roughly 60cm into the soil. "With biodynamic farming," says Gillett, "roots often grow to reach depths of up to 10m, harnessing the taste of the earth and creating expressive, reflective wines."
Vegan
Traditionally, any dead yeast is removed from wine before bottling. The winemaker adds a protein such as egg white or an isinglass from fish bladders to which excess yeast and "impurities" will bind. The protein is removed and the wine left clean, or "fined". Natural wines are additive-free so have not been fined. This sometimes leaves a cloudy look or dead yeast in the bottle. Natural wines are sometimes considered "living wines" as some organisms will remain.
Wild ferment—
Yeast is added to grape juice to kickstart fermentation. In large-scale winemaking,
a specific yeast strain is used to produce a particular style of wine. Marlborough sauvignon blanc, for example, tastes as it does because most wineries in the region use the same yeasts to start fermentation. By choosing to rely on airborne yeasts, the winemaker achieves
an end product that truly expresses time
and place.
Vite Colte Gavi di Gavi DOCG 2015 $29
The cortese variety hails from northern Italy, where it makes ethereal, pungent whites with a firm backbone and structure. This is a precise, intense example. Fresh citrus characters combine with a vapid honeyed note on the palate, managing to be both juicy and complex at the same time. The best cortese I have tasted for many years.
De Bortoli Yarra Valley Estate Grown Chardonnay 2014 $33
Delicate citrus aromatics, allied with roasted nuts, a hint of spice and/or toasty oak. This is a textural, creamy wine, yet finishing dry and lean. This would make a great seafood wine, or match for rich dishes. A flinty, complex chardonnay to impress, perhaps even surprise, wine aficionados at a dinner party.
Kumeu River Estate Chardonnay 2015 $35
I drink Kumeu Estate Chardonnay all year round, though previous vintages of this wine have taken a couple of years to open out, so I tend to cellar it first. However, the 2015 is already showing lots of savoury, secondary development and a textural flavour profile. Forward peachy, stonefruit characters, with bready, toasty overtones, a backbone of fine acidity and great length, this is another stellar vintage for Kumeu River.
Anthony Joseph Vidal of Hawke's Bay Legacy Chardonnay 2011 $55
Vidal Legacy Chardonnay has provided a little controversy over the past couple of years, boasting a flinty, complex bouquet, funky flavours on the palate and a firm palate profile. That struck-match character is less obvious in this particular vintage, but this is still a distinctive, characterful wine. With finesse and structure, it's the perfect dinner-party wine.
Rosé/blush
Rocky Point Pinot Noir Rosé Central Otago 2016 $24
Candy apple and redcurrant fruit, some stemmy, herbal overtones, the palate is taut and linear. Quite dry and firm to taste, this is a serious, refined pinot-noir-based rosé. I would still serve it chilled, but at this time of year, it's perhaps more at home at the dinner table than for knocking back as an aperitif.
Pierre et Papa Cinsault Rosé Pays d'Hérault IGP 2015 $17
This onion skin-tinted wine is not some vapid, overripe, oversweet rosé, but has some character and funk. Candy-apple and currant notes on the nose, earthy, grassy flavours in the mouth, finishing off dry. A classic Provencal rosé at a sharp price. The perfect food match? Fish stew.
Fortified/sweet wines
GonzÁlez Byass Alfonso Oloroso Seco NV $25 (375ml)
When we think of sherry, we typically think of luscious, sweet, dessert styles, and yet there is a vast array of interesting dry sherries like this wine which can be enjoyed with food or on their own as an aperitif. Smoky, cedary, walnut aromas, dried fruit on the palate, with a savoury grip and a long, peaty finish. Outstanding with entrées or soups.
de Bortoli Noble One Botrytis Semillon 2013 $35 (375ml)
The label that started it all, the legend of the "Aussie sticky", and this latest vintage is a cracker. Gingery, spicy fruit (think Rose's Lime Marmalade), combinedwith honey and vanilla, the palate is unctuous and rich, but 2013 is blessed with a fresh acid backbone. A sweet treat to wow your guests, or better yet, a half bottle between two will help pass a long, cold night.
Villa Maria Reserve Noble Marlborough Riesling Botrytis Selection 2015 $37 (375ml)
Already golden in hue, this juicy, raisined beauty is creamy and lush, honeyed and spicy from the "noble rot". Relatively light in alcohol, an intensely rich wine possibly too sweet for most desserts, so enjoy by itself, preferably only lightly chilled, or as a counterpoint to cheese or salty food.
Pellegrino Marsala Superiore Garibaldi Dolce NV $22 (375ml)
Marsala is not simply an ingredient — the richer styles are well suited to after-dinner sipping, just like a port or sweet sherry, although this particular example reminds me more of Madeira (which is nigh impossible to find these days). The nose is incredibly complex, dusty, dried fruit, a hint of toffee or golden syrup and a tea-leaf high note. The palate is sweet, but not too sweet, there is lots of acidity to balance and the finish is marvellously long. Undoubtedly the best Marsala available here, and fairly priced, too.
Campbells Rutherglen Muscat NV $32 (375ml)
The sleepy Australian town of Rutherglen, in northeast Victoria, produces some of the world's finest fortified wines. This is a classic Rutherglen muscat: boasting raisined fruit with spicy overtones, the flavours are luscious and syrupy, a truly decadent sweetie to enjoy alone, or with intensely sugary desserts.
Lustau East India Solera NV $34 (375ml)
You can get much sweeter, richer sherries (generally made from a single variety and labelled as such, like "Pedro Ximénez" or "Moscatel"), but for my money it is hard to beat East India Solera as an after-dinner treat or late-night tipple. Currant, spice, toffee notes, toasty and creamy, with good acidity. That sweetness is not too much to overpower desserts, and yet rich enough and fresh enough to sip on its own.
Dow's Late-Bottled Vintage Port 2009 $60
Bold blackberry jam, spice and cocoa-bean characters, this is a powerful, intense wine, with many of the characters we associate with vintage port and yet, because it is a late-bottled vintage, it has already been aged in barrel and bottle so can be enjoyed now. The ideal wine to have with chocolate, but could equally be matched with blue cheese, dried fruit or nuts. Dow's generally produces wines that are less sweet and more fruit-forward than other port houses. An all-time favourite.
Warre's Otima 20-Year-Old Tawny $100 (500ml)
The ultimate indulgence, warm, rich, raisined fruit, with spice and roasted nut secondary characters, moderately sweet, but finishing long and fine, the alcohol and acid providing freshness and balance. Brilliant, intense, complex wine, with a salty, almost umami mouthfeel. Be warned: once the bottle is open, it will be hard to restrain yourself.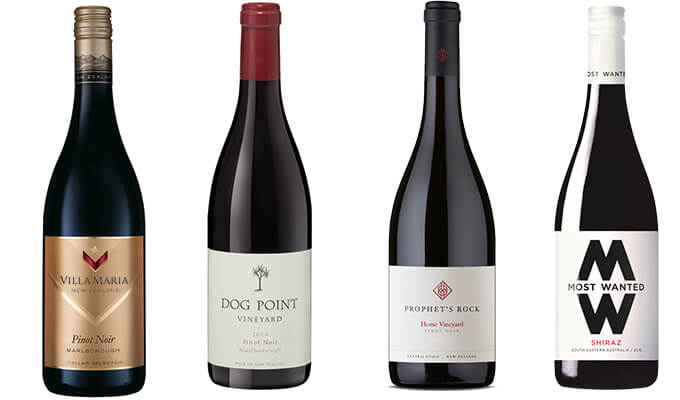 Whites
Esk Valley Marlborough Sauvignon Blanc 2016 $20
Esk's Gordon Russell is quite rightly lauded for making some of New Zealand's finest reds, especially those using Bordeaux varieties. But his white wines also show a deft hand. Pungent, grassy, capsicum-scented wine, concentrated and lush in the mouth, with a firm, lean finish. A generous, ripe sauvignon with good balance.
Greystone Waipara Sauvignon Blanc 2015 $25
Waipara sauvignon has a purity and energy which are sometimes missing further north. The year 2015 was an amazing vintage around the country, nowhere more so than in North Canterbury. Redolent of wild herbs, straw and honey, the mouthfeel is delicate and textured, but framed with breezy, crunchy acidity. A reserved, dry wine, perfect with fish or spicy food.
Quarter Acre Sauvignon Blanc Hawke's Bay 2015 $27
So-called "alternative" styles of New Zealand sauvignon are hip, but few are as sophisticated or as satisfying as this one. Ripe passionfruit and stonefruit are matched with cedary, pungent oak. The palate is rich and creamy, but not sweet. A great dinner-table alternative to chardonnay.
De Bortoli La BohÈme Act Three Pinot Gris & Friends 2015 $24
A mostly pinot gris (the "friends" here are small dollops of gewürztraminer, pinot blanc and riesling) wine from Australia sounds outlandish, but this is an elegant, subtle wine with gentle aromatics, soft, peachy fruit and great character and balance. Relatively dry compared to most New Zealand pinots gris, this is a pithy, textural wine you could enjoy on its own, but which would equally be at home with rich, spicy or hot foods.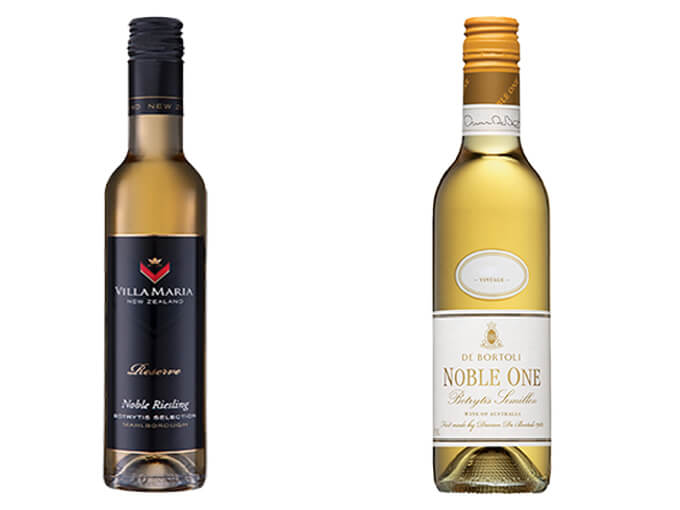 Pinots
Villa Maria Pinot Noir Marlborough Cellar Selection 2015 $27
Light, delicate, fresh raspberry fruit and wild-herb high notes, but this manages to be remarkably complex at the same time. There are graphite characters, macerated tannins and a long, firm finish. A crisp, dry, savoury style, reminiscent of European pinots, well worth pairing with hearty winter meals.
Dog Point Vineyard Pinot Noir Marlborough 2014 $45
Dog Point is a superstar in the southern hills of the Wairau Valley, and the past few vintages of its pinot noir have really raised the bar. The pretty nose is redolent of late-season strawberries and maraschino cherries, but there is a smoky, bacony undertone, a whiff of expensive oak and secondary development. This wine seems light and approachable, but there is some serious structure here, stacking up against beef, game and rich dishes.
Churton Marlborough Pinot Noir 2013 $45
From a single, elevated, biodynamic vineyard overlooking the Omaka Valley comes this sophisticated, dry, taut wine, quite different from the fruit-bomb pinots that predominate here. Subtle cherry, wild berry fruit tones, chewy, yet fine tannins, with an elegant, lean finish. One of New Zealand's finest examples — every pinot lover ought to try to track down a bottle.
Prophet's Rock Home Vineyard Central Otago 2013 $60
Restrained aromatics, which emerge eventually to reveal prune and rhubarb characters, along with a suggestion of high tone oak and cherry liqueur. Classically structured, elegant, dry pinot, a sophisticated, poised wine that deserves a wider following. Serve this beautiful red with game — seared venison or roast duck with the skin on. If you can, decant it first.
Churton "The Abyss" Marlborough Pinot Noir 2013 $75
From one small vineyard parcel called "The Abyss", the Churton team try as often as they can to produce this wine, a unique and powerful expression of their site. So far only two vintages have appeared: this latter one is delicate and restrained, the wine seems soft and ethereal, and yet there is a firm, tannic backbone that suggests years of potential life ahead. A special-occasion wine which should also be decanted before serving.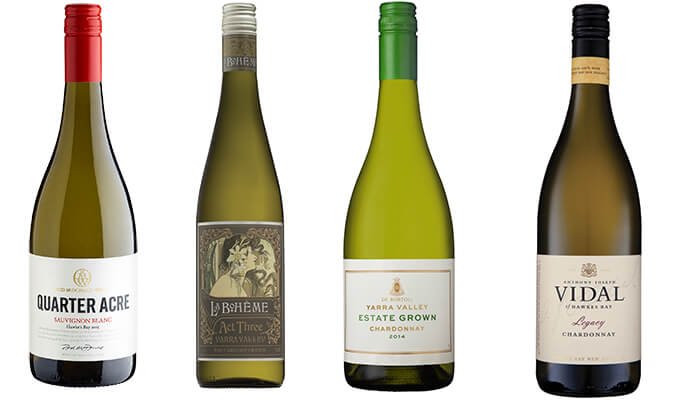 Cooler weather calls for warming wines. Metro's Master of Wine tastes and selects the top drops for the 2017 season.