Jan 9, 2013 Drinks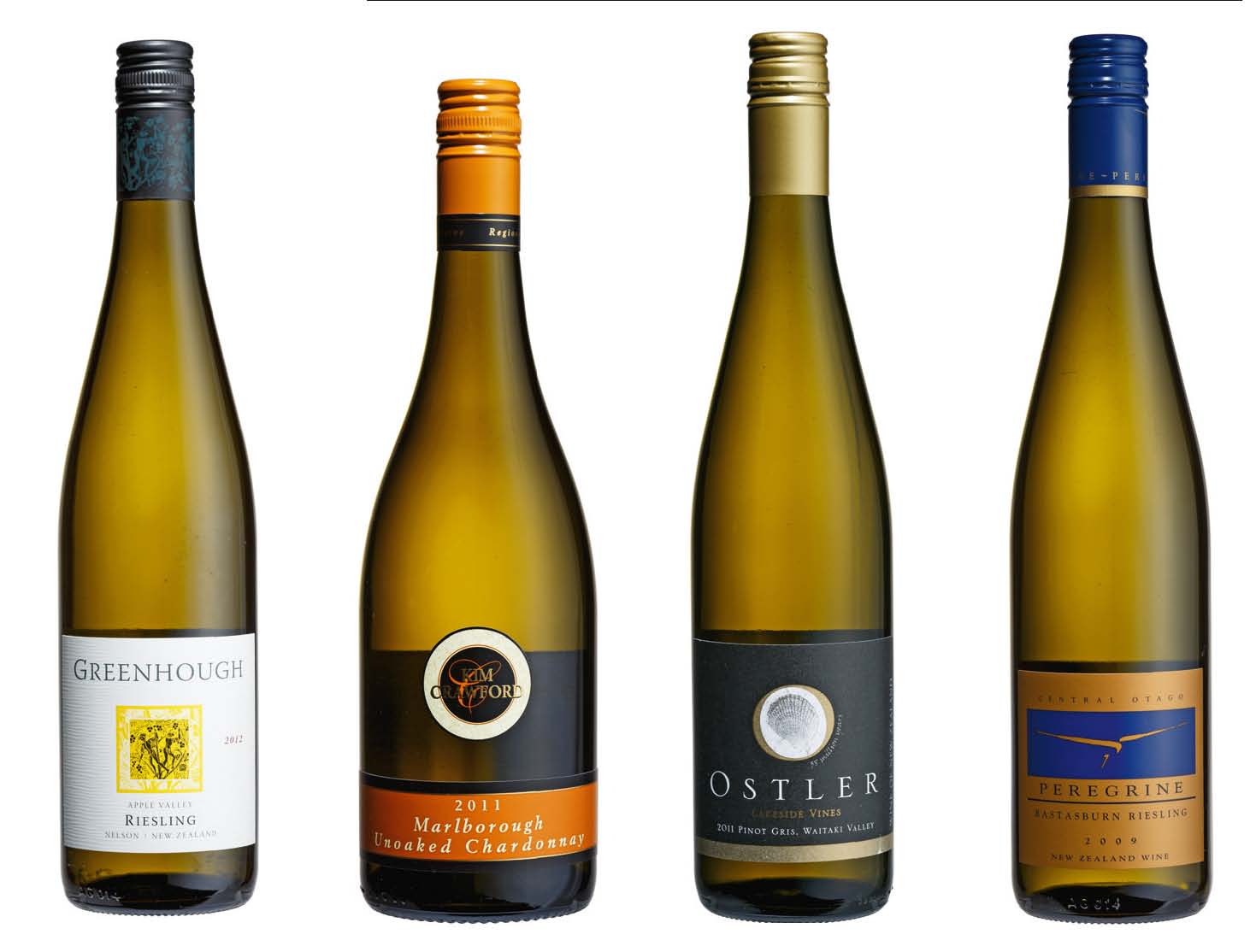 Off-dry and medium wines with a big aroma, especially enjoyable as an apéritif.
Brancott Estate Flight Pinot Gris 2012, Marlborough. $26
Despite the lower alcohol (and lower carb) level, this is a fully ripe, expressive example of pinot gris, with classic pear and quince characters, light and fresh in the mouth. 9%.
Clifford Bay Sauvignon Blanc 2011, Marlborough. $20
A bright and breezy wine with herbal aromatics, a light but ripe palate and a fresh, fruity finish. Uncomplicated, aromatic, edgy wine to please sauvignon blanc regulars. 13%.
Grans-Fassian Estate Riesling 2011, Mosel. $26
Restrained fruit characters, lemon blossom, clover honey, not especially complex, but delicate and light, with a lick of sweetness on the finish, a fresh, immediately appealing wine with great finesse. 12%.
Grans-Fassian Trittenheimer Apotheke Riesling Spätlese 2006, Mosel. $35
A great introduction to the delights of single-vineyard, late-harvest German rieslings, showing toasty, creamy development, a rounded, sweetish mouthfeel and a fine backbone of acidity. Classy. 12%.
Greenhough Apple Valley Riesling 2012, Nelson. $24
Lush tropical fruit, with lime overtones. Decidedly medium in sweetness level, with a fine, acid backbone that prevents it from being cloying. A refreshing pick-me-up on a hot summer's day. 9%.
Kim Crawford Regional Reserves Unoaked Chardonnay 2011, Marlborough. $23
Relatively simple, uncomplicated wine, with delicate citrus and peach characters, a firm acid spine and a touch of sweetness on the finish. 14%.
Ostler Lakeside Vines Pinot Gris 2011, Waitaki Valley. $30
One of the top-scoring pinots gris in our tasting, this pretty, fruity wine boasts musky, tropical, toffee-apple aromas, a pithy but slightly sweet palate and a touch of spice on the finish. 14%.
Peregrine Riesling 2009, Central Otago. $26
Lime-juice and wildflower aromas, quite light and delicate in the mouth and a dollop of fruit sweetness at the end; attractive starter wine, starting to show some toasty, smoky development. 12.5%.
Saint Clair Pioneer Block 18 "Snap Block" Sauvignon Blanc 2012, Marlborough. $25
Another intensely varietal sauvignon from one of the leading exponents of the variety, with cut grass, passionfruit, even a touch of sweat on the nose, and a ripe, generous, succulent palate. 13%.
Saint Clair Premium Riesling 2011, Marlborough. $21    BARGAIN
An upfront, fruity style of riesling, with passionfruit and nectarine characters prominent, medium dry and crisp. A generous, ripe afternoon quaffer when chilled down. 10.5%.
Wither Hills Pinot Gris 2012, Marlborough. $22
Pinot gris lovers will enjoy the ripe peach and nectarine characters, creamy mouthfeel and touch of sweetness on the finish. Simple, fruity, approachable wine for everyday quaffing. 14%.
Next: Medium-Bodied Dry & Off-Dry Whites