Jan 8, 2013 Drinks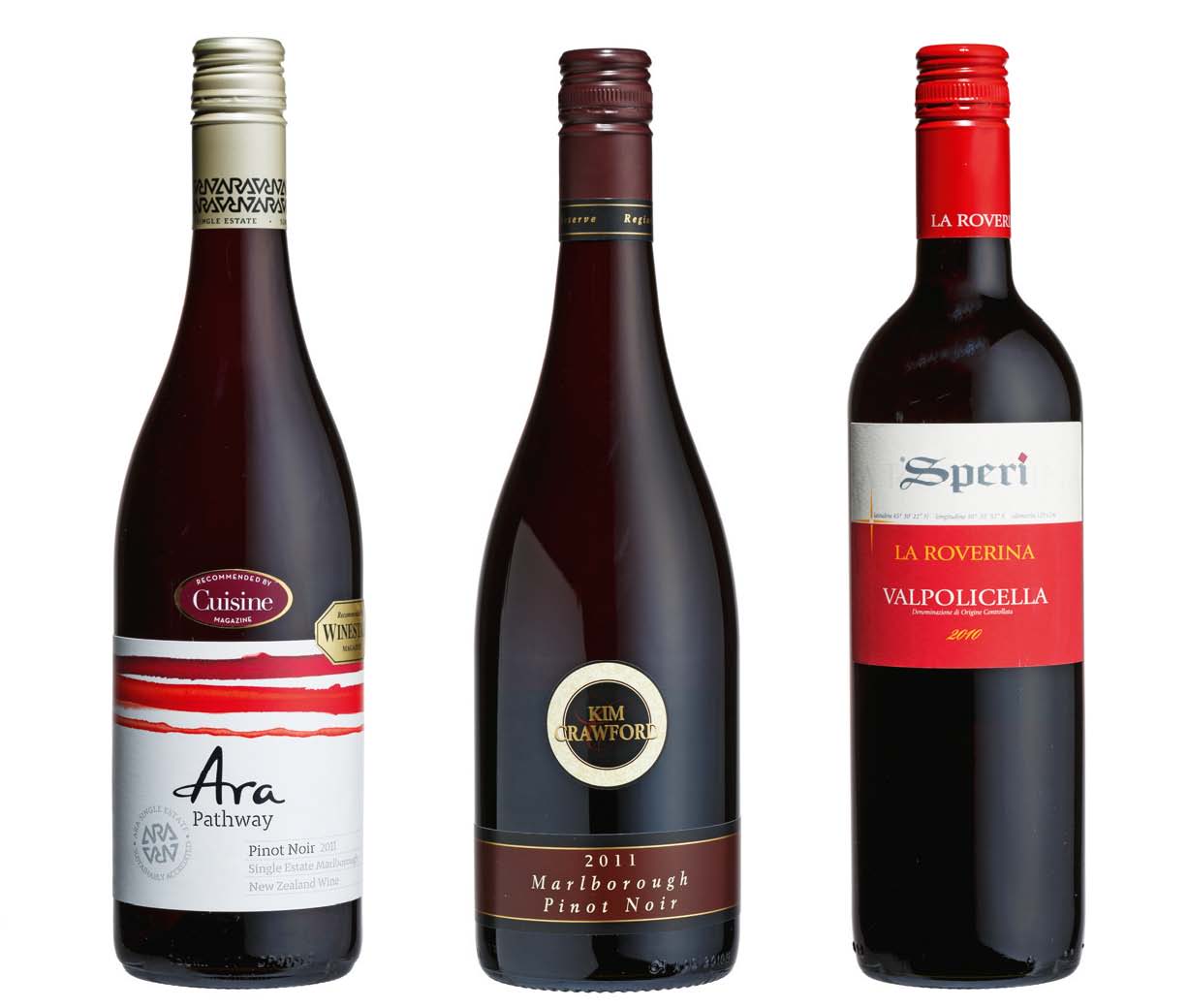 Enjoyable on their own, can be served lightly chilled.
Ara Pathway Pinot Noir 2011, Marlborough. $22  BARGAIN
Pale-coloured, light-bodied, elegant, with sappy, ripe tannins but firm acidity, this finely structured wine is a great little food wine or everyday red. 13.5%.
Kim Crawford Regional Reserves Pinot Noir 2011, Marlborough. $23
A simple, fruity, juicy pinot noir, with light tannins but brisk acidity. A refreshing mid-summer quaffer. 14%.
Speri La Roverina 2010, Valpolicella dOc. $27
Bright ruby in colour, with wild berry, bitter cherry fruit, gentle tannins yet good acidity. A light, fresh red that could be enjoyed lightly chilled with a wide range of summer foods. 12.5%.
Te Kairanga Pinot Noir 2009, Martinborough. $33
This light-to-medium-bodied wine shows savoury, spicy characters, moderate tannins and acidity, and a lick of creamy oak. A generous wine, sharply priced. 13%.
Terra Sancta Mysterious Diggings Pinot Noir 2011, Central Otago. $25
Archetypal Otago pinot, with dark-berry, wild-herb characters, but this is an easy-drinking example with moderate tannins and acidity. 14.3%.
Next: Medium-Bodied Savoury Reds