Jan 9, 2013 Drinks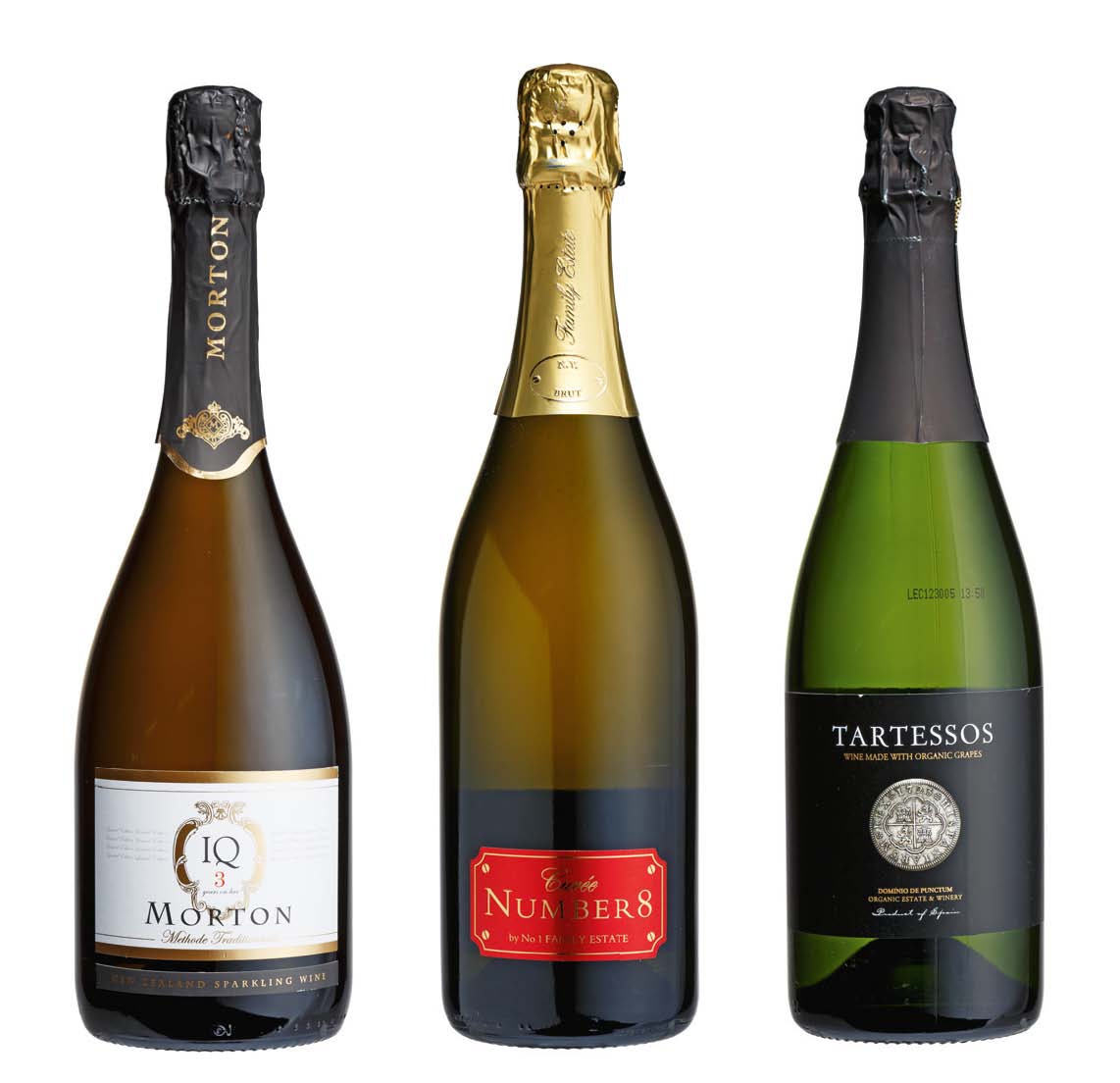 Champagne-style wines for more frequent drinking.
Amisfield Arcadia Brut NV. $30
Delicate, flowery aromatics, quite tight and restrained on the palate as well, with a good breadth of flavour, but otherwise an elegant, apéritif-style wine. One of our most consistent sparkling wines. 13%.
Brancott Estate Brut Cuvée NV. $27
If you love champagne but can't afford to drink it all the time, this is a smart alternative: lively, lifted citrus aromatics, good weight and creamy mid-palate — very fine. 12%.
Lindauer Brut Cuvée NV. $16   BARGAIN
Honeyed, bready, toasty aromas, creamy palate, and brisk acidity on the finish. This current batch of Lindauer is very fresh and focused. Outstanding value for money. 12%.
Lindauer Sec NV. $16
This slightly sweet version of New Zealand's most popular sparkling wine is refreshing as a late-afternoon sipper or post- dinner treat. Citrusy, honeyed fruit, with fine acidity and plump mouthfeel. 11.5%.
Morton Estate IQ 3 Méthode Traditionnelle NV. $26    BARGAIN
If you enjoy rich, toasty, creamy bottle-fermented bubblies, this wine is for you: moderately complex, and meaty, yet with a crisp, fine finish. 12%.
No 1 Family Estate Cuvée No 8 NV. $30
Very approachable in style, with warm, toasty characters from pinot noir grapes and grassy, citric elements from chardonnay. Full and weighty, but finishes fresh and clean. 12.5%.
Tartessos NV, Castilla. $20  BARGAIN
This interesting and affordable Spanish bubbly is made entirely from organic chardonnay grapes. The wine boasts Granny Smith and lime fizzy-fruit characters and is plump and juicy to taste. 12.5%.
Previously: Premium Sparkling Wines