Jan 9, 2013 Drinks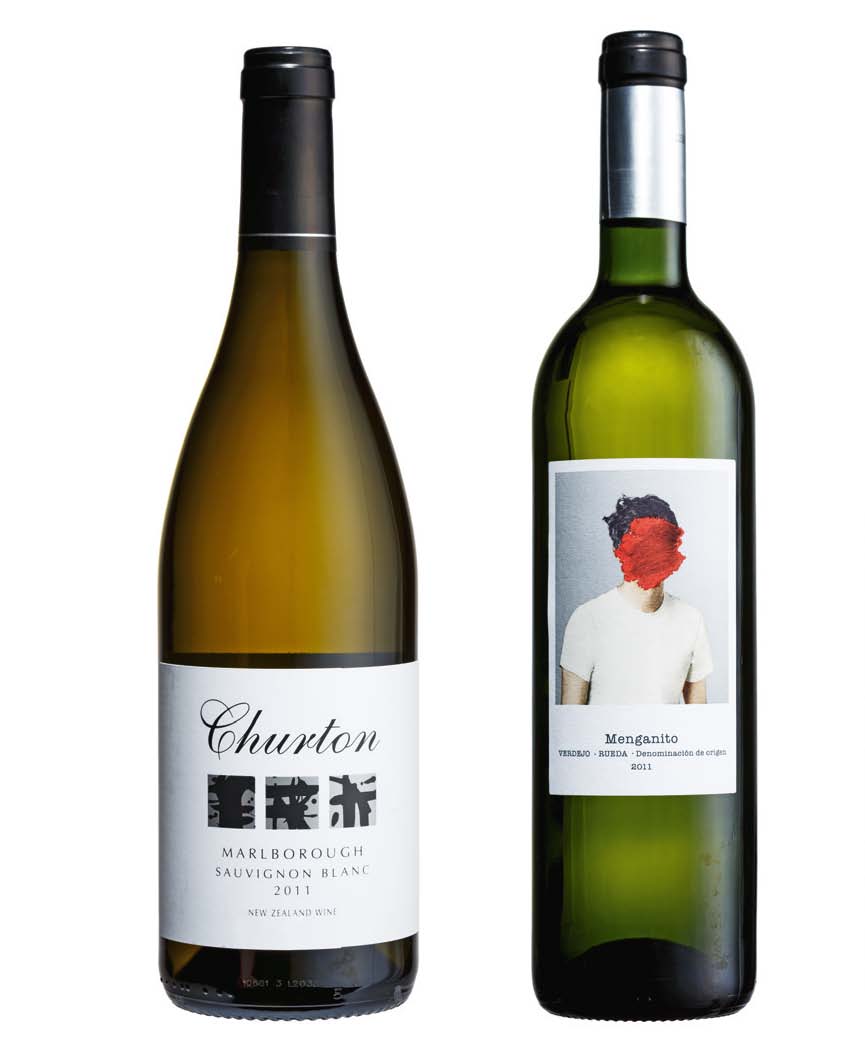 Refreshing pick-me-ups, and great with seafood.
Church Road McDonald Series Pinot Gris 2011, Hawke's Bay. $33
Dried-fruit and citrus-peel aromas and a buttery, mealy palate, but this has some of pinot gris' trademark bitterness on the finish, which makes for a taut, focused wine. 13%.
Churton Sauvignon Blanc 2011, Marlborough. $27   TOP 10
Cut-grass, citrus and slate aromas, lean and dry in the mouth. An intense, concentrated example of sauvignon, very sophisticated, fully deserving of a place at the dinner table. 14%.
Menganito Verdejo 2011, Rueda DO. $26
Verdejo is Spain's answer to sauvignon blanc, and this is a typically vibrant, leafy, herbal example, yet also quite textured and supple in the mouth, with a crisp, fine finish. Smart wine. 12.5%.
Mount Riley Limited Release Sauvignon Blanc 2012, Marlborough. $20
With more intensity than the standard Mount Riley label, this has herbal, passionfruit aromatics, a firm, grassy mouthfeel and a lengthy finish. 13%.
Pago de Cirsus Chardonnay 2010, Navarra. $33
Funky Spanish chardonnay with an earthy, savoury nose, a tight, lean palate and a fine, dry finish. A refreshing alternative. 13.5%.
Prophet's Rock Pinot Gris 2010, Central Otago. $30
With a delicate floral, honeyed nose and bready yeast overtones, this has a wonderful texture, creamy and savoury, yet finishes dry, fine and fresh. 12.8%.
Prophet's Rock Riesling 2009, Central Otago. $30
Lime, apple, slate aromas, just a hint of toasty development, some texture beginning to emerge on the palate, but this is fine and elegant, with fresh acidity on the finish. 13.5%.
Villa Maria Single Vineyard Southern Clays Sauvignon Blanc 2012, Marlborough. $27
Our panel was impressed by the intensity and structure of this wine, made in a tighter, more restrained style than Villa's other sauvignons; a standout of the last couple of vintages. 13.5%.
Waimea Estates Sauvignon Blanc 2012, Nelson. $20
A herbal, grassy style of sauvignon blanc, with zippy acidity and a taut, fresh mouthfeel. Smart, sassy sauvignon. 13.5%.

Previously: Everyday Sparkling Wines