May 29, 2014 Drinks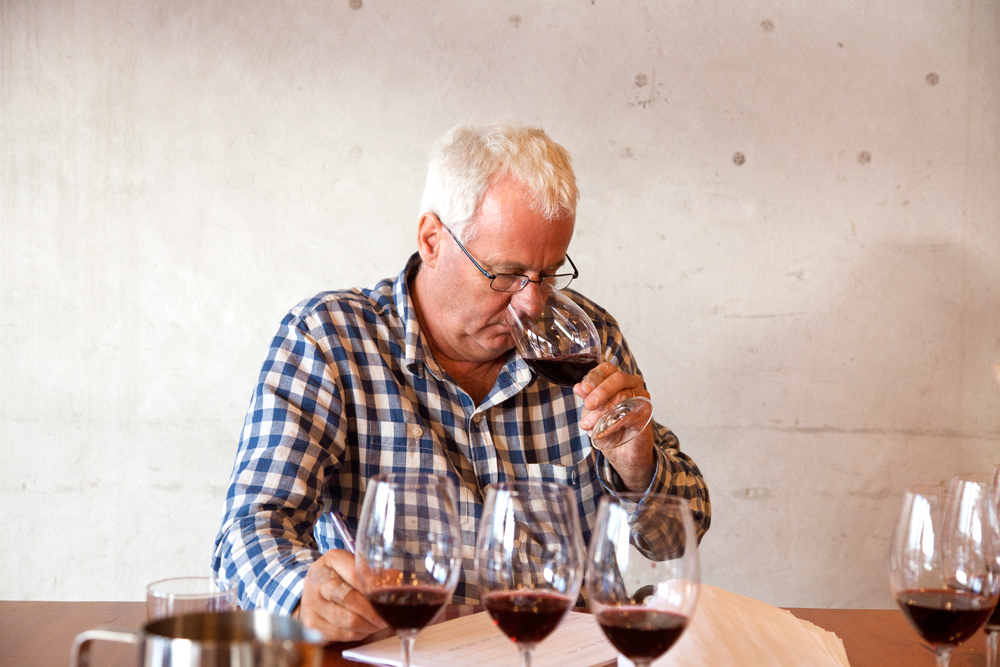 This year's wine tasting was our biggest and best yet. More than 700 wines, all tasted and evaluated to produce a Top 100 that covers the varietals, from sparkling whites to the deepest, richest reds — and with some dessert wines included too.
Our tasting evaluation differed from formal wine competitions in that the judging panel focused on immediate drinkability rather than on technical issues. All the wines were tasted blind, in groups according to variety or style and with New Zealand wines competing on an equal basis with overseas labels. The highest-scoring wines were then re-tasted by tasting co-ordinator and principal judge Paul Tudor MW to determine the best overall. When wines were of a similar standard, value for money was a determining factor. Only when the final selection was made did we advise our retail partner, Glengarry Wines, of the list.
Our 100 best wines to drink right are in the June issue, on sale now; the best-of-the-best Top 10 are:
Sparkling Wines
Drappier Carte Blanche Non Vintage Champagne
Drappier Champagnes always offer great quality for the price and this current shipment of its most popular label is no exception. A quite nutty and bready, developed style, yet invigorated with lively, spicy yeast characters and a good acid backbone. Lovely on its own or with salty foods. Buy it here.
Light to medium-bodied whites
Pegasus Bay Riesling 2011, Waipara Valley, Canterbury
Grapefruit marmalade on the nose, a suggestion of spicy botrytis, and smoky, flinty overtones. That complexity continues on the palate: the wine is medium-dry but seems drier thanks to those earthy notes and the firm acid backbone. A very versatile wine to be enjoyed on its own or with seafood or Asian dishes. Buy it here.
Big bold whites
Cloudy Bay Chardonnay 2012, Marlborough
A really complex bouquet, with mineral, baked-bread and nectarine characters all competing. The palate is not heavy, but is fruit sweet yet fresh and acidic. An outstanding combination of ripe New World fruit with complex secondary characters. Will go well with lots of different dishes. Buy it here.
Kairos Wild Barrel Ferment Sauvignon Blanc 2011, Marlborough
Alluring, musky aromas abound, golden queen peaches, fresh peas, honeysuckle, with mineral, toasty secondary characters. Creamy and savoury in the mouth, with a lively, firm finish. Big, complex wine, great for just sipping on its own, or match it with exotically flavoured dishes. Buy it here.
Qupé Bien Nacido Cuvée 2012, Santa Maria Valley, California
This blend of viognier and chardonnay exhibits prominent, toasty oak on the nose, with an almost peanut brittle character. In the mouth, the wine is full and textural without being cloying  — a funky, stylish wine to impress your wine-expert friends. Buy it here.
Shaw + Smith M3 Chardonnay 2012, Adelaide Hills, South Australia
Very subtle nose — yeasty, earthy characters with a hint of melon. In the mouth, this is all about texture and balance; the oak is a subtle background element and although the wine is rich and textured, it finishes clean. Classy dinner-party wine. Buy it here.
Sweet wines
Lucien Lurton Château Garonelles Sauternes 2009, Bordeaux, France
Excellent and affordable introduction to the delights of Sauternes, dried fruit, spicy botrytis and coconutty oak on the nose, a complex vinosity and texture in the mouth, which is counterbalanced with good acidity and alcohol. Genuine Sauternes from an excellent vintage in Bordeaux, great with savoury starters or on its own after the meal. Buy it here.
Big rich reds
Anciano Gran Reserva Aged 7 Years Tempranillo 2005, Valdepeñas, Spain
Ripe fruitcake, coffee and chocolate aromatics, intensely fruity and textured in the mouth, with mocha oak underpinning the exotic flavours. A big, cuddly wine, yet with great structure and finesse to match the heartiest of savoury dishes. Buy it here.
Pyramid Valley Vineyards Angel Flower Pinot Noir 2011, North Canterbury
From one of this country's top wineries comes this rare, sought-after collectable wine. The complex bouquet combines violet, game-meat and maraschino characters, the palate is constantly changing (sweet and sour, fruit and earth) with great length and breadth of flavour and a long, supple finish. Buy it here.
Tim Adams The Aberfeldy Shiraz 2009, Clare Valley, South Australia
Blackberry, boysenberry, chocolate and cinnamon bouquet, masses of coconutty American oak evident on the palate. Sweet and rich and powerful, this is a big cuddly Aussie red that is probably best served alone, or at the end of the meal with cheese. An impact wine. Buy it here.