May 28, 2015 Drinks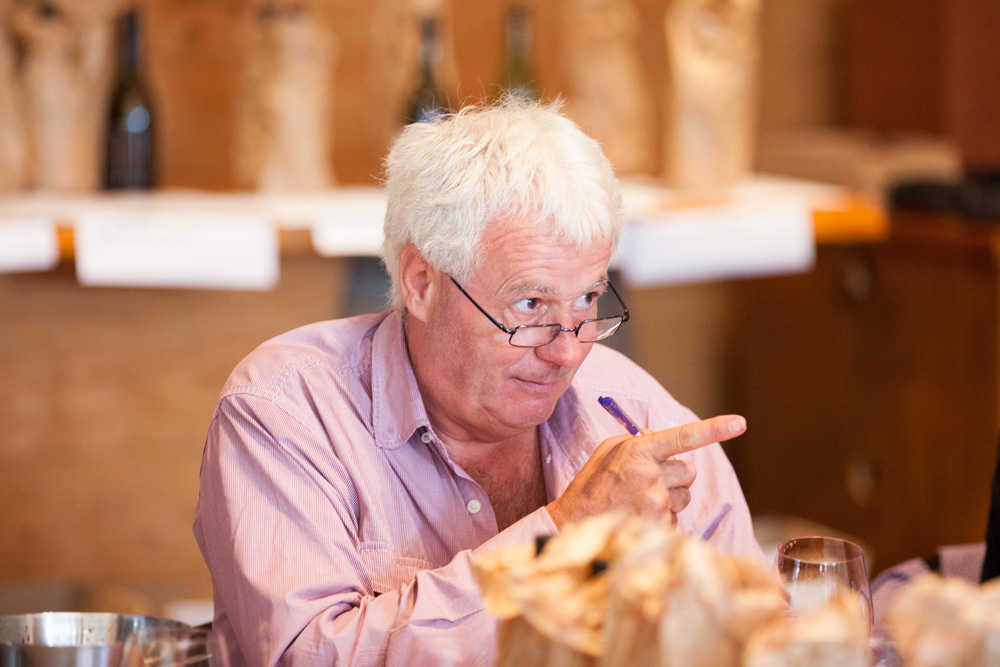 Medium-bodied, characterful whites that go well with light dishes.
Tasting notes by Paul Tudor.
Askerne Viognier 2014, Hawke's Bay ($22)
Apricot kernel, guava and mango aromatics, with an overtone of spicy, toasty oak. Sweet fruit is the first impression on the palate, but there is a lick of bitterness to balance that richness. One of the better local viogniers I have tasted.


Greystone Sand Dollar Pinot Gris 2013, Waipara ($28)
Very restrained fruit aromas, some floral notes, a hint of honeysuckle, underpinned by an earthy complexity. Showing some attractive toast and candy characters from secondary development, it is off-dry in terms of sweetness, but the grainy, firm texture should fair well against a range of different cuisines.
Greywacke Wild Sauvignon 2013, Marlborough ($37.95)
Flinty, struck-match aromas overlay citrus and honeyed fruit, a complex note added by toasty, spicy oak. In the mouth, this is creamy and textured, there is acidity but the overall impression is warm and rounded. A big wine, deserving of highly flavoured food matches, or simply enjoy on its own.
Jackson Estate Shelter Belt Chardonnay 2012, Marlborough ($26)
Old-style chardonnay, the tropical fruit secondary to the winemaking. Vanillin, toast and coconut oak notes, supported by buttery malolactic characters and oatmeal yeast touches. Creamy and mouth-filling, however the finish is sharp and precise, with firm acid and prominent alcohol.
Johanneshof Cellars Gewürztraminer 2013, Marlborough ($29)
A tighter, more structured example with rose petal, apple pith and earthy aromas. Although the wine is medium-dry, there is a firmness on the palate from a touch of tannin. Concentrated, savoury, characterful wine that should work well right through the meal.
Kairos Wild Ferment Dry Riesling 2011, Waipara ($24.95)
An amazing nose, there is citrus and honey fruit, overlaid by toasty, slatey, almost nutty characters. The palate is creamy and savoury, showing some interesting development and yet the finish is almost completely dry. Amazing balance in a very flavoursome riesling.
Kendall-Jackson Vintner's Reserve Chardonnay 2013, California, USA ($34)
An excellent introduction to the delights of Californian chardonnay, gentle stonefruit aromas, overlaid with rich, yet integrated oak, gently smoky, savoury and warm. The palate is ripe and rich, yet not overblown, with supple texture and a long, hearty finish.
Lake Chalice The Raptor Chardonnay 2014, Marlborough ($27)
A richly fruited chardonnay, with passionfruit and pineapple characters complemented by spicy, vanillin oak. It's juicy and fruity on the palate, which is linear and direct, sappy, pithy oak, but otherwise a slightly sweet finish. A big wine that would be a good accompaniment to seafood or pork.
Nautilus Estate Pinot Gris 2014, Marlborough ($29)
Exhibits gris' trademark candy apple characters, both aromatically and in the mouth, otherwise fairly delicate fruit. Although off-dry, this is a firmly structured, dense wine, crying out for some rich sauce or spicy food.
Nautilus Estate Sauvignon Blanc 2014, Marlborough ($24.95)
Wonderful aromatics here, pea pod and passionfruit, with a whiff of nettles or capsicum. Quite a full, intense palate finished off with a firm, acid bite. A bigger, more serious style of sauvignon which should sit well with a range of main courses, seafood, chicken, pork and possibly even red meats.
Seresin Chardonnay 2013, Marlborough ($30)
Green-tinged, the bouquet is serious and complex. Mineral and earth notes battle with creamy oak and spicy yeast characters. Medium-bodied, that funky theme continues in the mouth, which is creamy yet crisp, savoury and vinous. A well-constructed, intriguing wine fit for the dinner table.
Spencer Hill Coastal Ridge Chardonnay 2013, Nelson ($26)
Complex, funky bouquet, boasting exotic fruit aromatics of mango and fig, with cashew and spice secondary tones. Gently buttery in the mouth, with a sweet and sour finish, this is a textural, supple wine which would be great with Asian or spicy dishes. BEST BUY
Spencer Hill Fume Sauvignon Blanc 2014, Nelson ($24)
Honeysuckle, white pepper and peach aromatics, supple and textural in the mouth, with a good acid spine. A charming, sophisticated wine and a little different. Creamy yet crisp, it would be great with fresh fish or chicken.
Tahbilk Roussanne Marsanne Viognier 2013, Australia ($29.90)
This blend of three varieties from France's Rhone Valley takes on a distinctly Australian twist of ripe stonefruit touches, with nutty, creamy oak, and a funky, earthy complexity. A savoury, interesting, medium-bodied white that will complement a wide range of winter meals.
Tohu Awatere Valley Pinot Gris 2014, Marlborough ($21.95)
Pale, yet with a pink tinge, delicate peardrop, white peach aromatics, medium-dry in the mouth. A simple, fruity style with enough weight and tannins to cut through creamy sauces.
Tyrrells Stevens Semillon 2007, Hunter Valley, Australia ($45)
Aged Hunter Valley semillon is one of the greatest white wines on the planet and everyone deserves to try this brilliant example. Citrus, toast, lanolin, sap and honey — this nose has everything, then the palate kicks in, creamy and earthy, yet with a brisk acid finish. TOP 10
More Best Wines for Winter 2015: