May 28, 2015 Drinks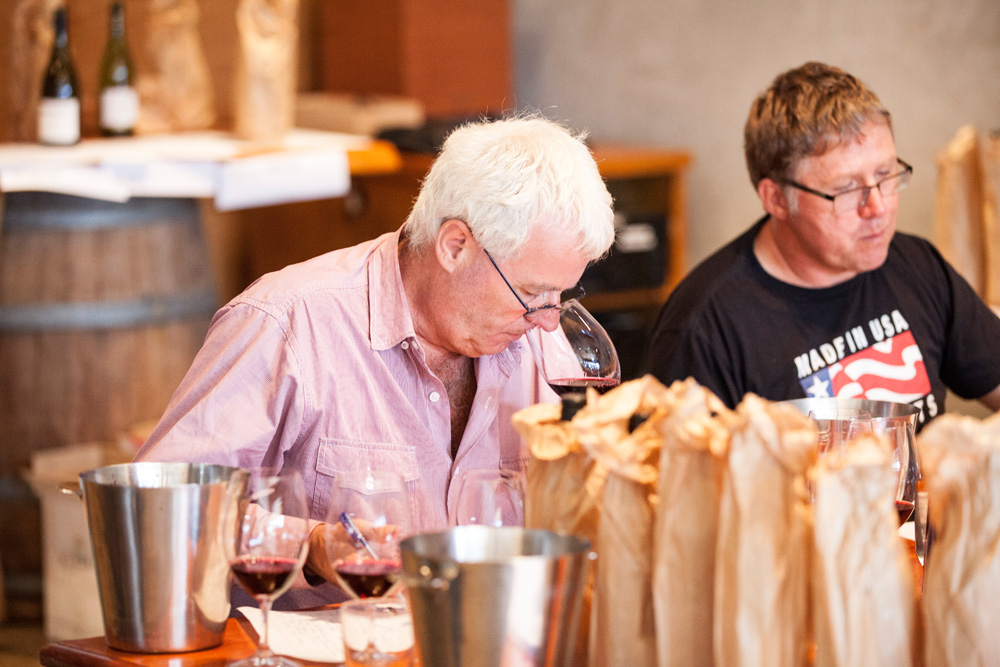 Good with a wide range of dishes, especially game.
Chateau la Verriere 2012, Bordeaux, France ($20)
This merlot-predominant, mid-weight red features fruitcake and berry aromas, with cedar and leafy overtones. Clean, fruity palate with plush tannins, no overt oak influence. This is very much a "modern-style" Bordeaux for early enjoyment and at a tremendous price.
Chateau Los Boldos Grand Reserve Carmenere 2013, Alto Cachapoal, Chile ($20)
Chilean carmenere can be a little like supercharged cabernet sauvignon. This is a gentle introduction to its charms, minty and curranty on the nose, with leafy undertones, generous texture and roundness on the midpalate, but finishing with well-worked tannins.
Elephant Hill Merlot Malbec 2013, Hawke's Bay ($34)
Dark fruit aroma, savoury bouquet, the flavours here are dried fruit, woodspice and game meat. The palate is lean and linear, with fine tannins. An elegant, focused wine, which would make a great match with lamb or grilled vegetables.
Foxes Island Belsham Awatere Estate Pinot Noir 2009, Marlborough ($45)
A developed, moderately complex pinot, with red cherry, strawberry fruit and savoury, cedar secondary characters. The palate is relatively soft and rounded, some savoury complexity becoming noticeable, but with a firm, dry finish, making for a great food wine.
Gran Familia Rioja Reserva 2008, Rioja, Spain ($24.95)
Vinous, complex, developed wine, plum pudding and cherry fruit notes, with tobacco leaf overtones and spicy oak. Creamy and rounded on the palate, this is a warm, supple, yet funky winter red for sipping by itself, or with a cheeseboard and nuts.
Illuminati Ilico Montepulciano d'Abruzzo 2012, Italy ($20)
This central Italian red is exotic and characterful, redolent of maraschino cherries, wild berries, with forest floor tones. The palate has great texture and lushness with stemmy fruit tannins and earthy undertones.
Kim Crawford Reserve Merlot 2013, Hawke's Bay ($17)
Smoky, fruitcake, slightly herbal nose, toast and spice bouquet. In the mouth this is cuddly and warm, with furry tannins and a creamy texture. A generous, fruity wine, enjoyable by itself or with red meats.
La Bascula The Charge Rioja 2011, Spain ($24.95)
A polished, plush, modern-style Rioja, with bags of colour and sweet fruit, overlaid with toasty, coconutty oak. Dense and chocolatey in the mouth with pithy, savoury tannins on the finish. A classy, approachable European red at a good price.
Mills Reef Reserve Merlot 2013, Gimblett Gravels ($25)
Upfront fruit aromas of raspberry, plum, bell pepper. Starting to show some leathery development on the palate, some sweet, spicy oak also, but the tannins here are mostly fruit-derived, pithy and crunchy. A lovely, ripe example of Hawke's Bay merlot.
Mr. Mick Tempranillo 2011, Clare Valley, Australia ($17)
This Australian tempranillo is bright and breezy, with raspberry, cedar and eucalypt aromatics, lifted coconut oak characters and a juicy, sweet impression on the palate. Not especially complex, but immediately appealing and a fun wine to try out on different food matches.
Pillar Box Shiraz 2012, Padthaway, Australia ($26)
A refined example of the variety, pure raspberry fruit, pastille notes, with just a hint of sappy oak. Generous, yet not heavy, nicely balanced fruit, alcohol and tannins. Really impressive mid-weight red for everyday drinking — should go well with lots of different dishes. BEST BUY
Rockburn Pinot Noir 2013, Central Otago ($50)
Classic Otago aromatics, cherry liqueur, herbal, lavender touches, that cherry-berry fruit is prominent also in the mouth. There is some smoky oak as well, but it is mostly integrated. This is a fine-grained, elegant example of Central Otago pinot, perfect with duck or mushroom dishes.
Rojomojo Tempranillo 2013, Cariñena, Spain ($14.95)
This medium-bodied wine shows why tempranillo is sometimes characterised as Spain's cabernet sauvignon, with currant and cedar notes, moderate acidity, firm tannins and a lean finish. The oak here is restrained, the fruit starting to develop some smoky, savoury characters. A smart, affordable, everyday red.
Selaks Reserve Merlot Cabernet 2013, Hawke's Bay ($19)
Blackberry, tobacco leaf, menthol aromas, some spicy oak adding to the mix. This has a very savoury palate, textured and creamy, already showing significant development. Easy-drinking, characterful wine, well priced.
Trapiche Broquel Malbec 2012, Mendoza, Argentina ($21)
This is a well-crafted example of Argentine malbec: concentrated, clean, ripe, but not heavy. Dark hue leads on to an intense, brambly, plum jam nose, there is warmth in the mouth, some grippy tannins typical of this variety, but otherwise svelte fruit and a long finish.
Vega del Rayo Reserva Boutinot 2009, Rioja, Spain ($28)
Smoky, leathery aromatics, sweetness and richness in the mouth, a dried-fruit intensity, creamy texture and dusty, fine tannins. A moderately complex wine, with some barnyard, savoury secondary development, mid-weight and well-suited to lighter, Mediterranean-style foods.
Vidal Reserve Merlot Cabernet Sauvignon 2013, Hawke's Bay ($20)
Red fruit, blackcurrant, chocolate notes, warm and luscious in the mouth, with ripe, juicy tannins and firm acidity. Quite oaky, yet still only a medium-bodied wine. If you like juicy, flavoursome Hawke's Bay reds, this will please.
Vigneti del Salento I Muri Primitivo 2013, Puglia, Italy ($19.95)
Primitivo is the same variety that Californians call "zinfandel" and hails from Italy's deep south. This is a really lovely example of modern primitivo, clean and fruity, showing the variety's trademark blueberry, bramble fruit tones, jammy, confected mouthfeel and sweet, low-acid, yet savoury palate.
Wynns Coonawarra Estate Shiraz 2013, Coonawarra, Australia ($19.95)
Before it became famous for its cabernet sauvignon 40 years ago, Coonawarra was mainly planted in shiraz and this, one of the iconic labels of the region, is a great example of why it is so good there. Bright, crushed blackberry fruit nose, with gentle pepper overtones, generous, yet not heavy palate. It is fruit-oriented, with ripe, juicy tannins and a clean finish.
More Best Wines for Winter 2015: