May 28, 2015 Drinks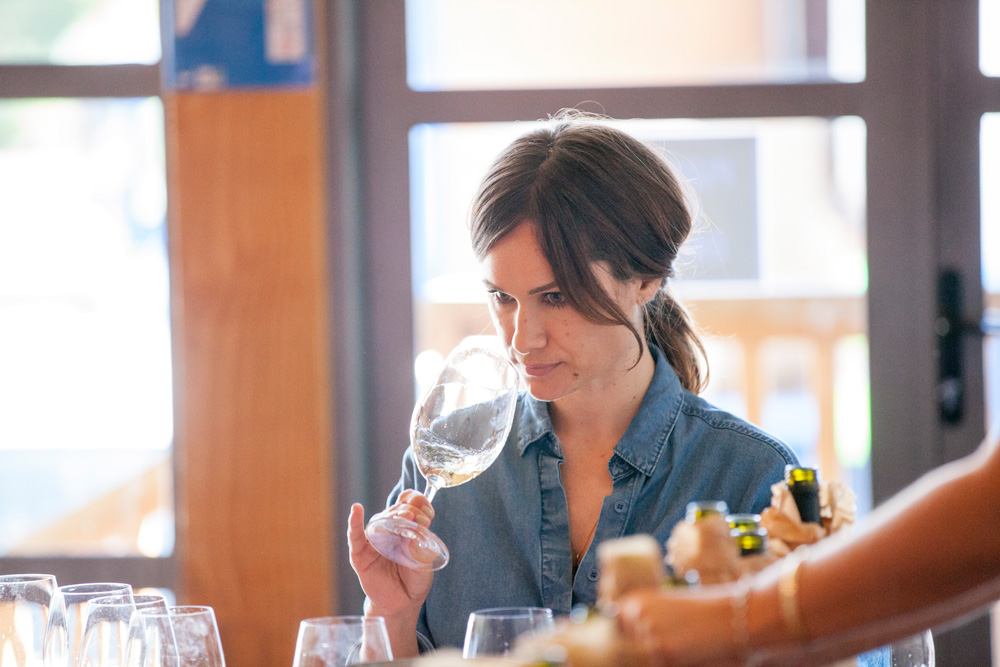 Enjoyable on their own for everyday drinking or casual get-togethers.
Tasting notes by Paul Tudor.
Anciano Tempranillo Reserva Aged 7 years 2006, Spain ($19.95)
Serious wine at a seriously good price — this has all the hallmarks of great tempranillo, plummy fruit, sappy, savoury secondary characters, matched with good oak and the added benefit of maturation. A complex, vinous, toothsome wine, with great balance and length.
Ara Select Blocks K54 Pinot Noir 2012, Marlborough ($44.95)
Damson plum, dark cherry, beetroot aromas, a touch herbal, but fully ripe flavours in the mouth, a juicy, intense palate with dusty, fine tannins. This is a primary, fruity style, with all the components in balance. It would be great with venison or duck.
Ara Select Blocks M36 Pinot Noir 2012, Marlborough ($44.95)
On the nose, stewed fruit, maraschino cherry and chocolate, overlaid with a dash of vanillin oak, the oak also evident on the palate, creamy and textured. Quite a sharp finish, from tart acid, sinewy oak, but also stemmy tannins. A serious wine that could benefit from further ageing, but if you are enjoying this with a meal now, decant an hour or so beforehand.
Ara Select Blocks M62 Pinot Noir 2012, Marlborough ($44.95)
Fruit of the forest cherry-berry characters, wild strawberries, a touch of spice, and an almost minty overtone. Bold, upfront fruit flavours, but gentle tannins and restrained use of oak. This has good balance all round, nicely made and will please most pinot lovers.
Ara Single Estate Pinot Noir 2013, Marlborough ($24.95)
Bright, youthful cherry-red hue, upfront raspberry and fruit jube aromatics, with a herbal twist. Grippy, slightly stemmy on the palate, with pithy, well-worked tannins and firm acid. Light-bodied, fruity and uncomplicated wine that has nice texture and is easy drinking. BEST BUY
Arriba Tempranillo 2013, Spain ($14.95)
A fine introduction to the delights of Spain's great variety, tempranillo. Plum, cherry and raspberry aromas, a hint of tobacco leaf, juicy fruit flavours also on the palate, fine, dusty tannins and a brisk finish. A fresh, juicy, early-drinking style, give this to the pinot noir fan in your life and they will be converted. BEST BUY
Bodegas Borsao Monte Oton Garnacha 2013, Spain ($22)
Anyone who likes "old-school" Spanish reds will love this. Fruitcake, cherry liqueur and liquorice aromas, supported with a sweet oak note, generous, textured mouthfeel but a clean, firm finish. Developed, savoury wine that would go great with beef ribeye or venison.
Fantini Farnese Sangiovese 2013, Puglia, Italy ($18)
Chianti's most famous red variety is here transplanted to the deep south of Italy. Cherry tomato, savoury spice and smoky aromas lead onto a tasty, moderately complex palate. Light to medium-bodied, yet this has grip and structure to match the heartiest of Mediterranean dishes.
Flagstone Poetry Merlot 2013, Western Cape, South Africa ($11.99)
Despite the deep colour, this is an attractive, easy-going, warm climate red at a terrific price. Plum, tobacco leaf, even game meat aromatics feature. No noticeable oak here, instead ripe, juicy fruit, some warmth on the palate and a grippy finish.
Fuzzy Duck Merlot 2013, Hawkes Bay ($12.99)
Rather impressive wine at this budget price. Plum, mint, smoky bacon aromas, showing some leathery development, light-bodied, yet firm and dry to taste. A simple, yet tautly built wine that will bring a lot of quaffing pleasure, but will also go nicely with grilled meats and savoury dishes. BEST BUY
Mills Reef Winery Reserve Syrah 2013, Gimblett Gravels ($25)
Cracked pepper, raspberry, cherry aromas, with juicy fruit on the palate, firm acid and alcohol. Simple and direct palate-wise, not especially oaky, but a nicely focused, ripe syrah that could go well with a range of different foods or simply be enjoyed by itself.
Mondillo Pinot Noir 2013, Central Otago ($45)
Deep, dark purple colour, pronounced blackberry jam nose, fairly typical Otago in that bright, upfront, fruity way. To taste, there are more macerated, confected characters, a hint of spice and chocolate, but otherwise bold tannins and notable alcohol. A fairly simple, linear, fruit-driven style.
Mount Riley Seventeen Valley Pinot Noir 2013, Marlborough ($35)
Alluring nose of strawberry conserve, grilled meats, even a touch of vanilla, showing some nice savoury development. This is a warmly fruited, creamy wine, with a firm acid backbone and grippy tannins. Not a heavy wine, but attractive, tasty and ready now.
Paul Jaboulet Aine Parallèle 45 2012, Cotes du Rhone, France ($20)
Relatively youthful colour, and a fresh, punchy nose as well, dark berry and black olive notes, with a mineral overtone. This grenache-syrah blend has texture and juicy flavours, some dusty, fine tannins and moderate acidity. A well-crafted, fruit-driven style with a clean finish.
More Best Wines for Winter 2015: