May 28, 2015 Drinks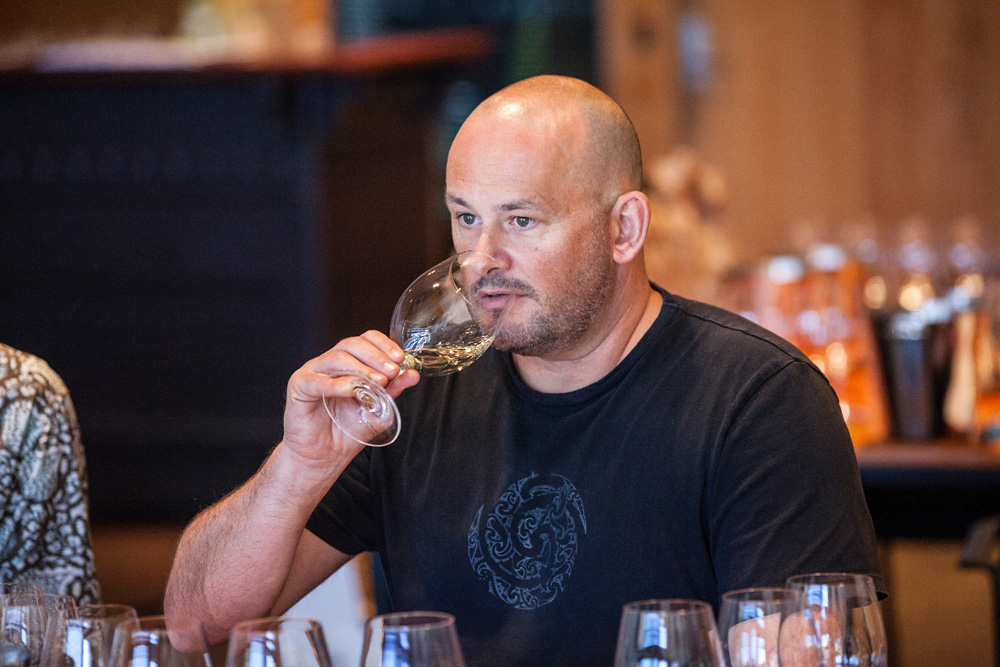 Powerful, tannic wines best matched with grilled meats and hearty foods.
Es Lo Que Hay Garnacha Vinas Viejas 2011, Castilla, Spain ($39.95)
Brilliant example of old-vine grenache. Fruitcake, chocolate and toasty aromas, dense and spicy in the mouth. Concentrated, juicy, macerated fruity flavours, matched with expensive oak. This is a big wine, yet generous enough to sip on its own by the fire, or match with hearty winter meals. TOP 10
Geyser Peak Winery Uncensored Red 2011, California, USA ($16)
A big fruitcake nose, with currants, prunes, blueberries and even a brambly, herbal note. Sweet fruit is also evident on the palate, lowish acidity and no obvious oak. The stemmy, firm tannins are thus grape-derived and drive this big, cuddly, generous red.
McManis Family Vineyards Petite Sirah 2013, California, USA ($24)
Petite sirah is a cross between syrah and peloursin, rarely found in France, but popular in California. Deep, deep colour, a fragrant nose of violets and crushed berry, underpinned by vanillin, coconutty oak. Low in acidity, that creamy sensation continues on the palate and structure is provided by chewy, furry tannins. A solid, rich, ripe red.
Mills Reef Elspeth Merlot 2013, Gimblett Gravels ($49)
Generous fruitcake, plum pudding, spice aromatics, this is a concentrated, juicy, fruity wine, high in extract, with masses of oak and tannin. The palate is dense and creamy, yet dry and pithy on the finish, this sizeable merlot cries out for a big beefy dish.
Mills Reef Elspeth Cabernet Sauvignon 2013, Gimblett Gravels ($49)
Classic cabernet aromas of cassis and cedar, some sappy oak overtones, concentrated and tightly structured palate. Fruit juicy and unevolved in the mouth, but otherwise this is a concentrated and balanced wine with great cellaring potential. Decant ahead of time if opening this now.
Mollydooker The Boxer Shiraz 2013, McLaren Vale, Australia ($50)
Another blockbuster shiraz. Blackberry and plum, mint and eucalypt, coconut oak — all combine into one powerful bouquet. In the mouth, this wine is creamy and warm, with a chocolate undercurrent and ripe, juicy tannins.
Mollydooker The Maitre d' Cabernet Sauvignon 2013, McLaren Vale, Australia ($50)
A bold, warm-climate style exhibiting bags of sweet fruit and generous amounts of oak, this is a curranty, spicy, leathery wine, with richness and length. This broad, muscular wine would be great with after-dinner cheeses, or for sipping by itself on a wintry night.
Mollydooker Two Left Feet Shiraz/Cabernet/Merlot 2013, McLaren Vale, Australia ($50)
An intense wine, deeply coloured, dense and brambly, raspberry, black olive and spicy notes, creamy and ripe in the mouth, yet with plenty of firm tannins. Potentially a great wine to cellar, or pair it with a hearty winter casserole.
Palacios Remondo la Vendimia 2013, Rioja, Spain ($20)
This moderately complex, vinous, traditional-style Rioja is so reminiscent of good Bordeaux. Leather, tar and cassis aromas, backed up with earthy, dry, savoury tannins, ths is an all-round dinner party wine at a bargain price.
Rosemount Balmoral Syrah 2010, McLaren Vale, Australia ($70)
A product of incredibly old, bush-grown vines from South Australia's sweltering McLaren Vale, this is a powerful, densely packed wine that takes time to show its best. Dark in colour with a pruney, almost sweaty bouquet, masses of sweet new oak is also evident on the nose. This is a big, tannic, locked-down wine that should be decanted if opening now, or cellared for a long time, perhaps up to 20 years. TOP 10
Two Hands Gnarly Dudes Shiraz 2013, Barossa, Australia ($38)
Australian shiraz doesn't get any bigger than this: ripe and juicy, with dark, macerated berry fruit, even a suggestion of fruitcake. It is warm and supple in the mouth and so cuddly you could almost drink it on its own, or as an after-dinner sip with salty cheese or nuts.
Valli Gibbston Vineyard Pinot Noir 2013, Central Otago ($65)
The nose is dense and brooding, macerated berry characters interspersed with chocolate and woodspice. The palate is equally concentrated, dark plum and liquorice, with chunky, cedary tannins. A big, powerful pinot, with oak, acid and alcohol all in balance, but still primary and unevolved. If enjoying now, this should be decanted well before
the meal. TOP 10   
More Best Wines for Winter 2015: