May 28, 2015 Drinks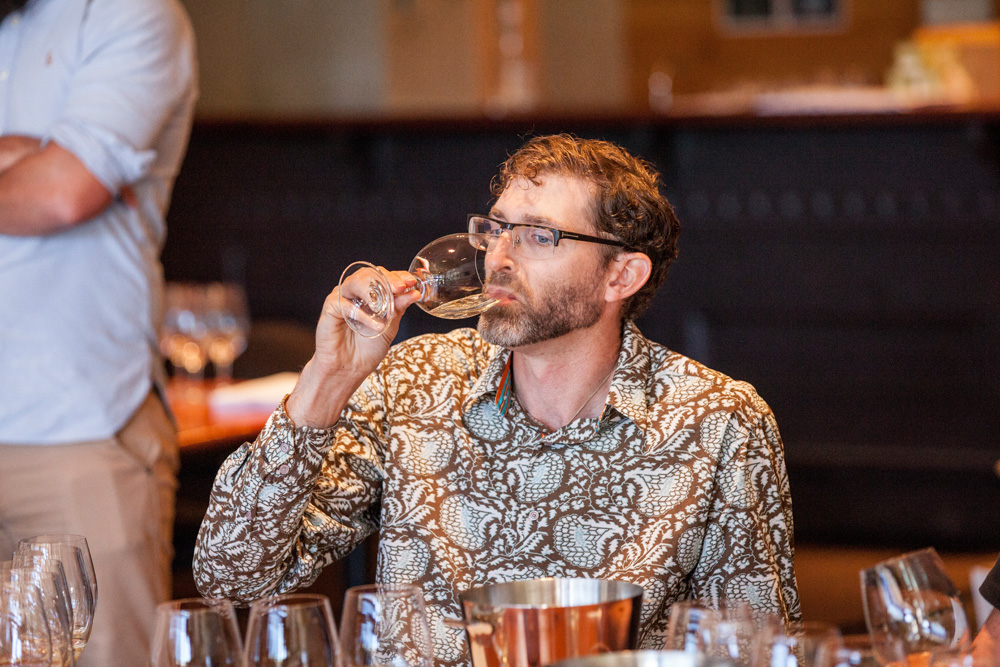 Fortified wines that make luscious after-dinner treats.
Tasting notes by Paul Tudor.
Campbells Rutherglen Muscat Nv, Australia ($31 for 375ml)
Rutherglen is home to one of Australia's greatest wine styles: super-ripe muscat (or sometimes muscadelle) is hand-harvested, crushed, then fortified early in the ferment to produce this intensely sweet, long-lived dessert wine. This is a classic example — intense, raisiny, with a malty, caramel complexity and richness.
Chambers Rosewood Vineyards Rutherglen Muscat NV, Australia ($29.95 for 375ml)
Stunning fortified wine with all the hallmarks of muscat grapes: rose petal, spice, candied citrus peel on the nose. This is sweet and juicy to taste, with punchy fruit flavours, and yet there is also a vibrancy from the acid and alcohol. A luscious, intense dessert wine, probably best enjoyed by itself. TOP 10
Croft Vintage Port 2011, Portugal ($142)
Deep, intense, brooding colour, an amazingly evocative nose, berry fruit, liquorice, cedar, forest floor, coffee. On the palate, this rates as one of the drier, more structured vintage ports of the top houses, tannic, youthful, well- balanced, this is the real deal and will age majestically for another 25 or 30 years. TOP 10
Framingham Noble Riesling 2014, Marlborough ($40 for 375ml)
Our pick of the sweet wines submitted this year, an archetypal example of "noble rot" or botrytis, deeply coloured, heady aromatics and a dense, creamy palate. Liquid marmalade, this will be difficult to match sweetness-wise with any one dish — just go it alone.
Greywacke Late Harvest Riesling 2011, Marlborough ($37.95 for 375ml)
A complex, serious sweetie, with mineral overtones, spicy, wild, almost grungy characters, it is rich and intense, yet also has a firm backbone that balances that sweetness. Enjoy on its own or with a simple fruit dish.
Krohn Quinta Do Retiro Novo Vintage Port 2009, Portugal ($71.50)
Dark purple in hue, powerful fruitcake and chocolate aromatics, masses of sweet fruit in the mouth, but balanced by strong tannins and alcohol. This so-called "single quinta" wine is an affordable and accessible introduction to the delights of vintage port. Ready now, but will cellar well for a decade or more.
Soljans Estate Fusion Sparkling Muscat NV, Gisborne ($15.95)
A lively, fruity, medium bubbly, which we had to slot into our sweet wine recommendations. Musky, spicy, grapey fruit, clean and fresh; this moderate sweetness is much easier to match with desserts, think cheesecake or pavlova, than many late-harvest still wines. BEST BUY
Taylor's Fine Ruby Port NV, Portugal ($35)
Ruby Port should be intense, fruity, spicy, aromatic, sweet and punchy in the mouth. This has all that in spades, with prune and bramble fruit, cocoa and jam in the mouth, dusty, yet firm tannins and a long finish. A great wine to match with chocolate.
Taylor's 10 Year Old Tawny Port NV, Portugal ($74.95)
Brick red hue, an evocative nose of cedar and dusty summer berries, vinous and toasty. In the mouth, intensely spicy and warm, yet creamy and developed. This is a special after-dinner treat with blue cheese or caramel desserts, or enjoy it before the meal, slightly chilled, as a decadent palate cleanser.
Williams & Humbert Aged 12 Years Pedro Ximenez NV, Spain ($51.70)
This amazing sherry is a powerful reminder of how great this region is. Dark amber, nut brown in colour, the smoky, varnishy, vinous nose is incredibly complex with stewed apple characters along with raisins and malt tones. Intensely sweet, this is one for sipping by the fire on a cold winter's evening.
More Best Wines for Winter 2015: