Oct 17, 2018 Cheap Eats
For home-sick Chinese university students, this new restaurant offering a taste of home might be just the ticket.
When Belinda Zhang and her partner Dong Wang opened their first New Zealand-based eatery, it was important that the Northern Chinese flavours they remembered from home didn't change.
With that in mind, they set up Sunny Town using traditional Chinese recipes, spices imported from China, and decor by the same Beijing based-designer they used for their 25 existing restaurants back home.
In fact, the Lorne St site was hand-picked for its Auckland University-adjacent location to offer a taste of home to the Chinese international students who might, Belinda suggests, "miss this flavour."
In the front of the store, you can watch the steamed buns, one dish Belinda highly recommends, being hand-made from scratch.
The pork mince that goes in the savoury pork buns is cooked in 10 different sauces imported from China, blended to make a master marinade; the chilli sauce found as a seasoning at each table is also mixed in-house.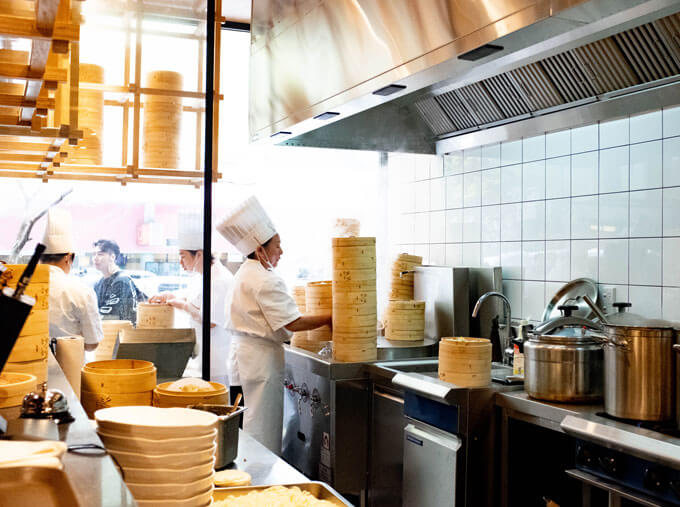 There are five experienced Beijing chefs in the front kitchen, each taking care of a specialised part of the menu right in front of you. It's all made right there from scratch – with the notable exception of the noodles, which are delivered from the Auckland-based producer Taiwan Factory, daily.
Beverage-wise, Sunny Town has a range of house-made soybean milk, including classic, date and walnut flavours. Even if you're a seasoned spice lover, you might find yourself reaching for one of these. Sunny House doesn't put a chilli icon next to an item on their menu unless it's actually spicy.
Sunny Town
10-14 Lorne St
Central city
Auckland
@sunnytown_restaurant