Sep 8, 2015 Cheap Eats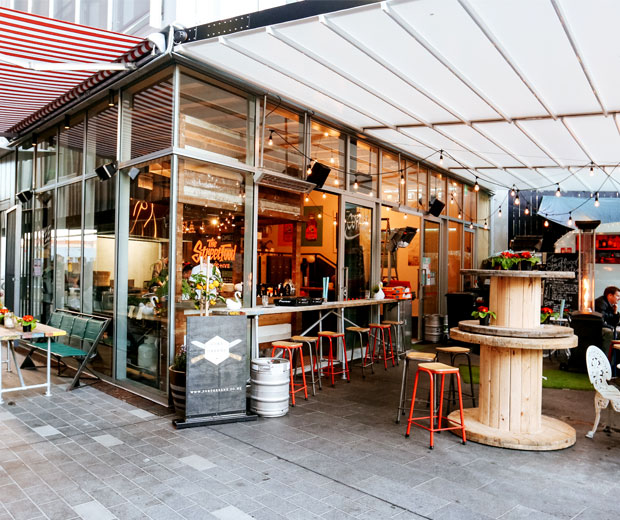 Words by Alana Broadhead. Photos by Rachel Dobbs. 
Four of Metro's top 100 Cheap Eats list this year can be found at The Street Food Collective, the recently opened "permanent pop-up" based at Lot 3, Ponsonby. Here's a full run down of the vendors that can be found there. 
The Street Food Collective brings together a rotating roster of New Zealand's finest food trucks, all in one central Ponsonby spot.
You might want to grab a brew (perhaps one of the local craft beers) from restored campervan Herbie when you arrive – something to sip on while you stake out your foodie options.
There's the well-known Lucky Taco (voted one of the world's best food trucks by travel company Expedia) with their real-deal Mexican fare.
Or maybe you'll go for that global street-food fave, steamed buns or 'bao'.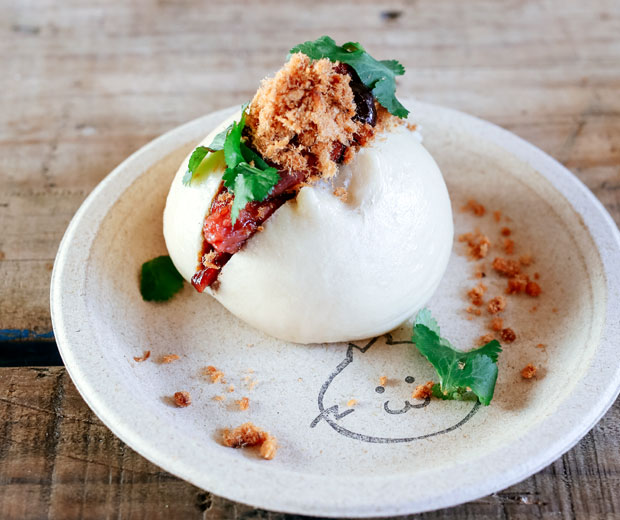 Judge Bao does a sublime take on the bao, using traditional methods and modern flavours. Try their signature Little Eddie, with Shanghai braised
pork belly, hoisin sauce, peanut and coriander. If you've still got room, grab yourself a fortune cookie, too.
Brooklyn Dogs turn out damn good New York-style hot dogs, made with manuka-smoked, all-natural bangers and lashings of sweet and tangy toppings. Hot diggity.
Korean-Mexican fusion may at first seem an odd coupling, but Coreano will have you wondering how they were kept apart for so long. Korean-style barbecue meat turns out to be a succulent soulmate for tacos, and the kimchi fries are a revelation – French fries topped with a grilled olio of spicy kimchi, plenty of cheese, pork carnitas, salsa and Mexican crema. It's a party in your mouth.
Fort Greene lays down a challenge for New Zealand's best sarnies with their refined, restaurant-quality fillings (smoked kahawai fish fingers, anyone?) and warmed artisan bread.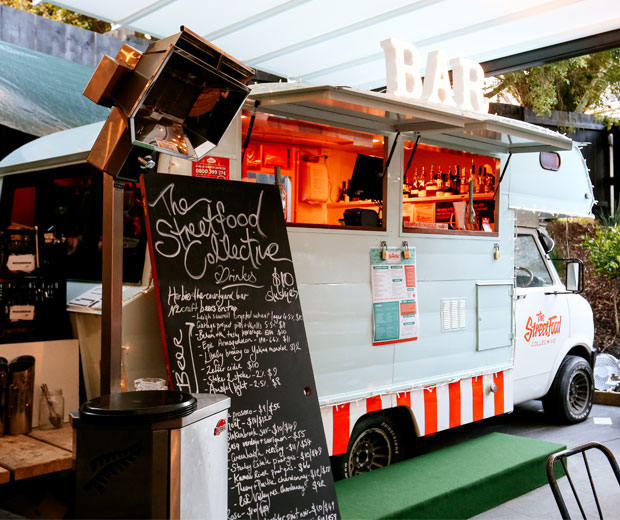 Of course, it wouldn't be street food without burgers. The Bearded Clam is fast reaching cult status with its bespoke demi-brioche bun and faultlessly classic burger combinations. Nearby, Tiger Burger flips the script with their Korean-inspired burgers. Taste buds, say annyong to the Galbi Beef – a fat galbi-marinated patty with parmesan crisp, pickled radish and red onions, iceberg lettuce and a spicy trademark sauce.
The Roaming Dive takes American fairground classics and puts a gourmet flourish on all the fixings. Line up for one of their sliders or the Instagram-famous Crispy Chicken and Waffle (the fried chicken gets a maple Dijon glaze before hitting the waffle).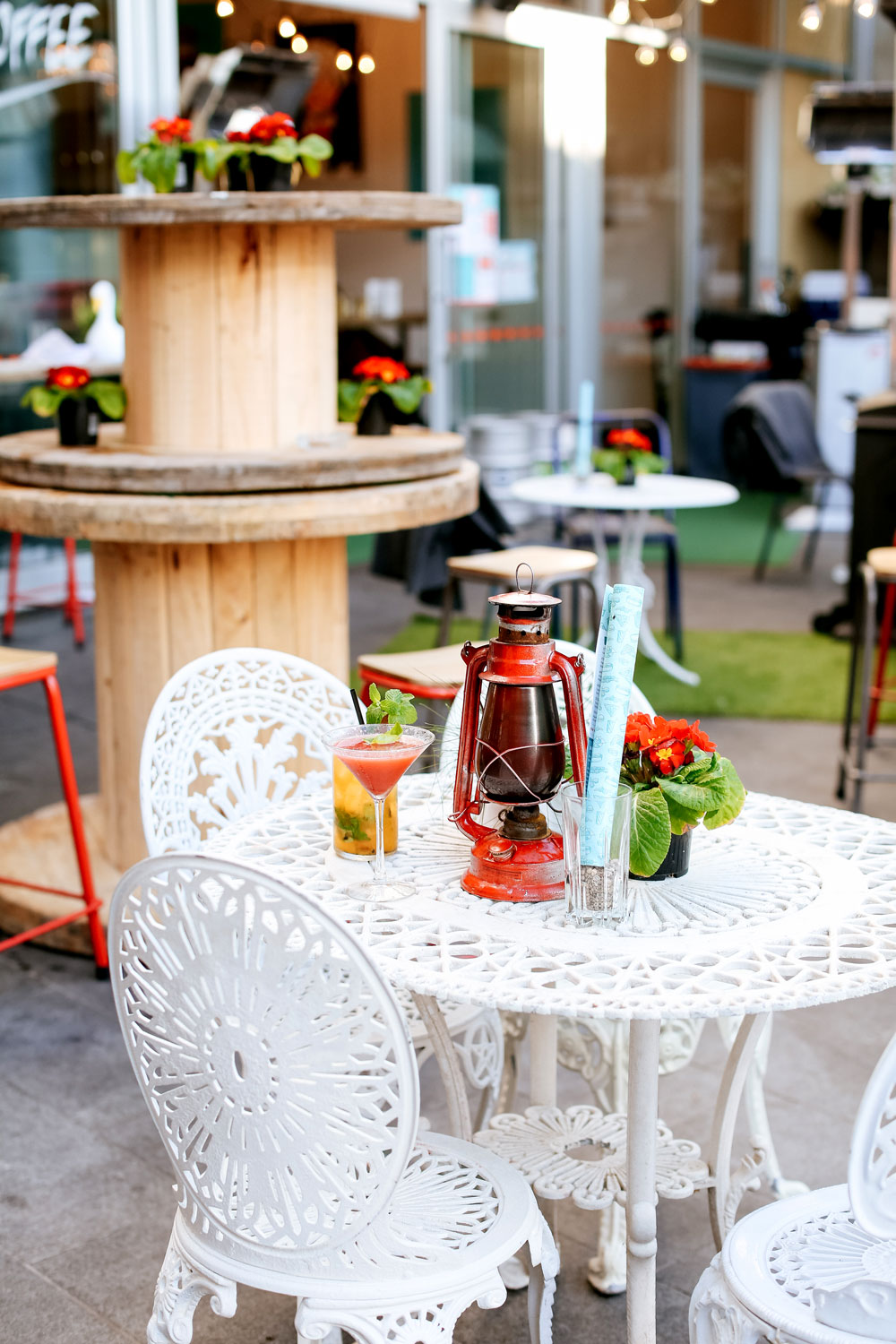 Pie Piper believes pie equals happiness. Having tasted their Rocky Road Pie (Oreo cookie crust, Callebaut dark chocolate filling and chunks of caramel fudge, white chocolate chips and candied almonds swirled in house-made marshmallow), we can attest to that being a mathematical fact.
Sweet Val's Ice Cream whips up your scoop or sundae from scratch with organic cream and all-natural fruit and other goodies, using liquid nitrogen for rapid freezing; The Vital Bowl serves guilt-free chia-seed puddings; and Goodnight Cocoa's cart specialises in fair-trade hot cocoa and giant-sized s'mores.
At lunch or dinnertime on any day of the week expect to find up to five vendors to select from (except Mondays when there are fewer). Any more would be cruel as it would be too hard to choose. If you'd like to plan your visit, you'll find a vendor roster at thestreetfoodcollective.co.nz.
The Street Food Collective
Lot 3
130 Ponsonby Road
Auckland
This article first appeared in the September issue of Taste magazine.